Free Teacher Worksheets
for Spelling Fun!
You won't find free teacher worksheets this much fun anywhere else! Whether you have one student or thirty, we are sure they won't mind spelling lessons like these. The worksheets featured on this page are best for students in grades 3 - 9.  We also have a large assortment for younger students in preschool through second grade.

Scroll through this list to find the pages that are most appropriate for your child or students. I think you'll find a bunch! Please note that I add more pages from time to time, so please check back again soon.

Free Teacher Worksheets for Grades 3-5*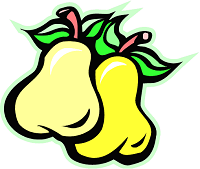 NEW! Homonym Pairs - Or is it pears? This fun page requires students to select the correct homonym in ten sentences. Then they'll find their answers in a pear-shaped maze!
Double Letter Animal Word Search:  Supply the missing pair of letters, then find each of the 40 animal names in the word search puzzle. Fun spelling practice for any age!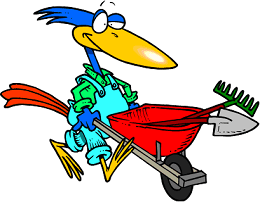 Compound Confusions! - This woodpecker  introduces your students to a great compound word challenge! For grades 3-5.

Contraction Action Worksheets and Calendar Crossword : Fun practice on important skills. Best for grades 2-4.

Can You Spell Well?: If students correctly identify the misspelled words, they'll shade the page to reveal in interesting word. For grades 3 - 5.
Elementary worksheets - Swap Sheets™ #1 and #2 - These flexible spelling pages are a brilliant way for students to practice writing their spelling words over and over -- without your instruction!  For grades 3- 5.
Fun classroom worksheets - Swap Sheets™ #3 and #4 - More pages that are fun and flexible. They'll save you a lot of time and can be used over and over throughout the year.  Great for grades 3 - 5.
It Pay$ to $ Spell!: Combine math skills and spelling practice in these fun pages that you can use with any spelling words throughout the year. Students in grades 3-5 will enjoy these!
Mystery In the Attic Spelling Worksheets:  Kids read a humorous story about a mysterious attic as they choose correctly/incorrectly spelled words. For grades 3 - 6.
Spelling crossword puzzle - This puzzle provides a fun way to practice spelling those tricky plural nouns. For grades 3-5.
Printable spelling reproducibles - Mini word search puzzles: Students must spot the correct spelling of troublesome words.  For grades 3 - 5.
Fill-in Crossword Puzzles: Practice tricky word endings in two fun puzzles. I've used important words from the fourth grade spelling word list.  For grades 3-5.
Free Teacher Worksheets for Grades 4-6*

Wacky packages! - Find the spelling errors on these whimsical boxes.  For grades 4-6.  One of our most popular pages!
Silent Letter Search: Word search fun! Students must add the correct silent letters and then locate the completed words in the puzzle. Grades 4-6.
Find the Right Words: Students identify correctly spelled words in a list and then find them in a fun word search puzzle. Based on our fifth grade spelling word list; suitable for grades 4-6.
*Grade levels are subjective. Be sure to try several of our free worksheets to find the ones that appropriate for your students.

Free Teacher Worksheets for Upper Grades

Croaky Meets the Plumber and Extra Letters Worksheets: Students chose the correctly spelled words to complete an interesting story or eliminate extra letters to solve a word puzzle. Based on our sixth grade spelling word list.
 So N "ICE" to Know You!:  All the answers on this vocab page contain the letters ICE. For grades 5-7
Cryptogram Worksheet: Puzzle page for upper grades. Includes instructions so students, parents or teachers can make more cryptogram puzzles with any word list. Grades 6-9.
Antonym Antics - Vocab worksheet for grades 5-7
"Ex" Marks the Spot - Another great vocab worksheet for grades 5-7.
Hard Word Search Puzzle and Mystery Scrambles: Two challenging free teacher worksheets to stretch spelling and vocabulary skills. Grades 6-9.
Be sure to try some of our Spelling Word Games!
NEW! Online Spelling Bee Game - Test your knowledge of some challenging spelling words. What score will you earn?
Here's another fun spelling bee quiz you're sure to love!

Newsletter Sign-Up

Please sign up to receive our

free
newsletter.

You'll receive a bunch of Spelling Bee helps and other freebies when you sign up. The newsletter includes teaching ideas and free resources for teachers and parents. Learn more!
We promise not to share your information with anyone!
---
Home
> Free Spelling Worksheets