100 Difficult Spelling Bee Words
For Final Rounds of School Bees and Adult Bees
Now in TWO Volumes!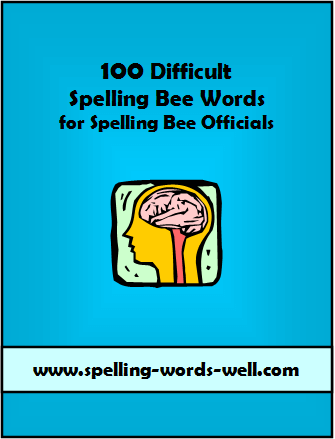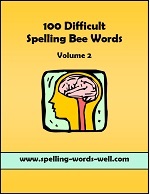 These difficult spelling bee words come complete with definitions, pronunciations and sentences! These word lists are perfect for those final rounds of spelling bees when you need some really tough words.
Because so many of you have asked, I've also completed a second volume.
There's no need to spend hours combing through the dictionary or scouring the internet for tough words. Once you finally find the words, there's still a lot of work to do in choosing definitions, writing sentences, and completing pronunciations.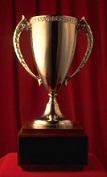 But relax. I've done all the work for you! These sets 100 words are suitable for final rounds of all-school bees and adult bees, and they're ready to go!
Keep your eye on the prize! Use your valuable time to organize the event, work with teachers and judges, and most importantly, prepare your students!

What's included?
Each list of 100 Difficult Spelling Bee Words comes complete with:
pronunciations
languages of origin
parts of speech
definitions 
and sentences.  
These difficult spelling bee words are appropriate for upper grades, adults and/or for final rounds of spelling bees. I've gleaned these words from a multitude of sources to ensure you'll have a GREAT list of challenging words to use in your bee. Words are appropriate for both English and British spellings.

Sample entries: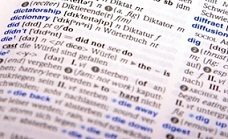 prophylactic    (prō-fə-lak-tik,  or  prof-ə-)  Greek
    adjective: protecting from disease
    Many people take aspirin as a prophylactic medicine.

malfeasance (mal-fē-zəns)  Old French
    noun: conduct by a public official that violates the public trust or is against  the law
    The city council removed the mayor from office because of his malfeasance.
irascible  (i-ra-sə-bəl)  Middle English, Late Latin
     adjective: irritable, quick-tempered
     The elderly man grew more and more irascible as his disease worsened.
Please note: The words in this list are all new. The words do not appear in the free lists on www.spelling-words-well.com, or in the Spelling Bee Toolbox eBooks or any of other eBooks.
Comments from a Satisfied Customer
I purchased the 2nd Volume this year and used it in compiling the words I used this year for our adult spelling bee...  They were great.  Thanks very much.  -- From Sue, March 2016
Purchasing the 100 Difficult Spelling Bee Words eBook

If you're purchasing a list to use in one school, please select the Single School option. If you need to use the word list in multiple schools within the same organization, select the Multiple School links.
See detailed ordering information here.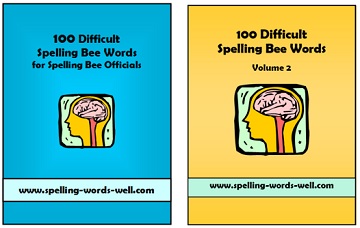 Ordering Information

Do you need to use a purchase order? Click here.
You'll be ordering through Clickbank, a trusted online retailer. For your convenience, Clickbank offers a 60-day money-back guarantee. 

(Clickbank accepts major credit cards and PayPal. If you don't have a PayPal account, it's easy to sign up for one here.)

1. Click on the link of your choice.
2. Supply your payment info, either a credit card or PayPal info. (Local sales taxes usually apply.)
3. When your payment is confirmed, you'll be taken to a download page. Click on the download links, and save the files. You will receive a file of instructions and a file for your eBook. In some cases, your will receive MULTIPLE files. Be sure to save each file at the time of purchase. You will not be allowed to return to the download page later.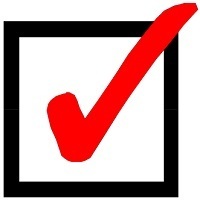 Satisfaction Guaranteed   Secure purchases are made through ClickBank and come with a 60-day money-back guarantee. 
Please Note  The prices shown are for the downloadable eBooks only. The books are currently not available in hard copy.
Disclaimer: ClickBank is the retailer of products on this site. CLICKBANK® is a registered trademark of Click Sales Inc., a Delaware corporation located at 1444 S. Entertainment Ave., Suite 410 Boise, ID 83709, USA and used by permission. ClickBank's role as retailer does not constitute an endorsement, approval or review of these products or any claim, statement or opinion used in promotion of these products.
Prices Subject to Change Without Notice
Be ready for your big bee -- without doing all the extra work that I've already done!  Get your lists of Difficult Spelling Bee Words now.
More  Spelling Bee Word Lists
Here at Spelling-Words-Well, there are LOTS of spelling bee materials from which to choose! Use this chart to compare features. Click on the images or titles to go to the full descriptions of each product.

Who Am I?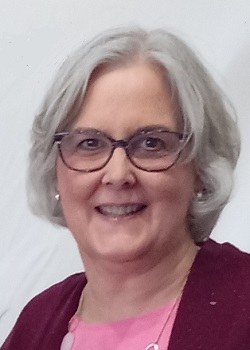 I'm Ann Richmond Fisher, longtime author, former classroom teacher, and owner of Spelling-Words-Well.com and Word-Game-World.com.
In correspondence with a number of school officials and spelling bee organizers, I was asked to compile this list of difficult bee words to be used in the final rounds of all-school competitions. Because of the hours and hours required to compile the list, I wanted to make it available to you, too.
I've worked closely with community groups, large school systems and small schools to help them successfully conduct Spelling Bees. Using my Spelling Bee Toolbox books, you can do the same!  
Difficult Spelling Bee Words