Spelling Words Well Products

Click on the category of eBooks you need:
Spelling Worksheets
Two Fun  Word Detective Books!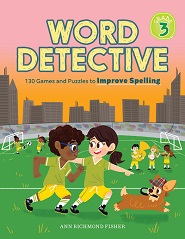 Word Detective for Grade 3 In this book, students will solve "The Case of the Missing Mascot" as they practice 200 grade-level spelling words and complete 130 fun word puzzles.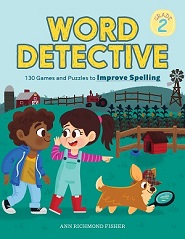 Word Detective for Grade 2 is also available at Amazon. Second graders solve a different mystery with the same engaging characters. Order up your copy today!   (As an Amazon affiliate, I earn a commission on sales.)
Spelling Bee Resources for Teachers & Administrators
Word lists in these products contain words and sentences:
Spelling Bee Word Lists with definitions, sentences and languages of origin:
Brain Teasers & Puzzles for Everyone!
---