Privacy Policy for Spelling Words Well
Here's the fine print you need to read when using our website.

When Using Our Website, Please Note...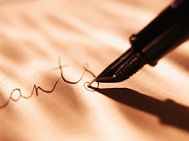 We recognize that your privacy is important. This document outlines the types of personal information we receive and collect when you use our site, as well as some of the steps we take to safeguard information. We hope this will help you make an informed decision about sharing personal information with us.

Spelling Words Well strives to maintain the highest standards of decency, fairness and integrity in all our operations. Likewise, we are dedicated to protecting our customers', consumers' and online visitors' privacy on our website.
Personal Information

We collect personally identifiable information from the visitors to our website ONLY on a voluntary basis. Personal information collected on a voluntary basis may include name, postal address, email address, company name and telephone number.

This information is collected if you request information from us, sign up to join our email list or request some other service or information from us. The information collected is internally reviewed, used to improve the content of our website, notify you of updates, and respond to your inquiries.

Once information is reviewed, it is discarded or stored in our files. Personal information received from any visitor will be used only for internal purposes and will not be sold or provided to third parties.
Use of Cookies

Some third-party advertisements may be provided by Google,
which uses cookies to serve ads on this site. Google uses the DART cookie, which enables it to serve ads to our users based on their visits to this site and other sites on the Web. You may opt out of the use of the DART cookie by visiting the Google ad and content network privacy policy.

Browsers can be set to accept or reject cookies or notify you when a cookie is being sent. Privacy software can be used to override web beacons. Taking either of these actions shouldn't cause a problem with our site, should you so choose.
Reminder
Reproduction, distribution, republication, and/or retransmission of material contained within this website are prohibited unless the prior written permission of Spelling Words Well has been obtained.
Our goal here is to provide the best possible resources for teachers, parents, students and English language learners of all ages.
Please contact us if you have any comments or questions.

---
Go to Spelling Words Well home page