Spelling Word Games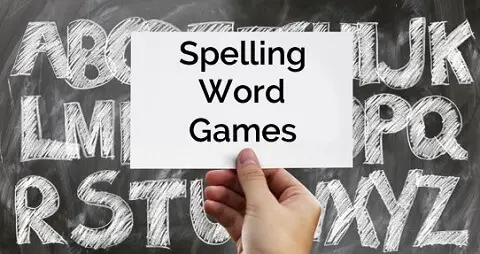 Few things are better than Spelling Word Games to add excitement to your spelling class. Use our free, easy-to-use games to make spelling practice FUN!  The games here range from preK to upper grade students. Click or scroll through the list and find the ones that are best for your students. 
Spelling Word Games

Sight Word Games - Check out our full collection of sight word games for early learners!
Memory Matches - Use a familiar format to practice beginning sounds and letters. Free printable game cards included!  For PreK-K
Stand Up, Sit Down - You and your kids are sure to love this game that asks kids to listen to consonant sounds and to move! For PreK-K
The Tile Game - Players compete to be the first to complete their crossword of first grade spelling words  For grades K-2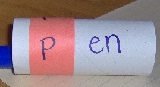 Roll It! - Easy-to-make spelling word games. Roll the consonants around the tube to spell new words. Great at home or at school. For grades 1-2
Hands Up and Hop to It!- These simple, fun games will get your kids' attention, and keep it. For grades 1-4.
Color Land Game - Kids practice spelling color words as they try to reach the finish line. Fun for grades 1 - 2.

Compound Word Wizards - Whole class  or large-group activity for practicing compound  word. For grades 2 - 4.
Double the Fun - To double or not to double the final consonant when adding a suffix? Another great game for spelling fun!  For grades 3 - 5.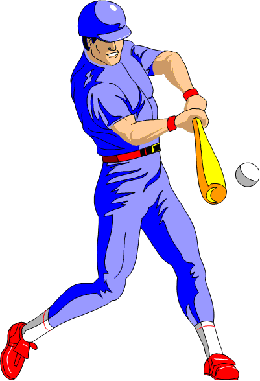 Try my version of Spelling Word Baseball.   Adapt the basic game for the best difficulty level for your students, using the many word lists on this website. Batter Up!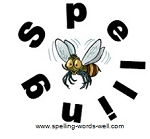 Spelling Bee Games - Try one of our new Silent Spelling Bee variations. A fun--and quiet--twist on  a classic game! For grades 2-6.
Another Spelling Bee Game - Students step up to victory as they help their team advance in this fun new game. For grades 2-6.
Here are two fun ideas to put some pizzazz into your weekly spelling bee quizzes. Try these spelling test games this week!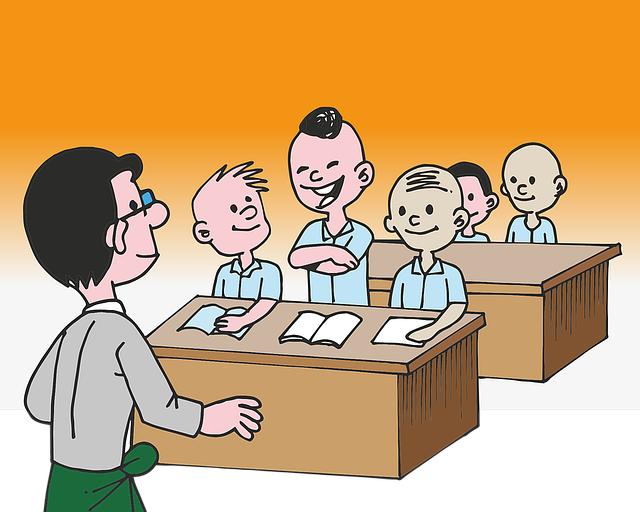 Spelling Bee Pop Quizzes - Try this fun assortment with your students this week! Help prepare them for the big spelling bees ahead!
Free spelling activities for two players - "Shady Spelling"  Printable game boards for two players. Grades 2, 3 and 4.
More Spelling Fun for Kids - A new spelling word game to play on a Scrabble game board. Mumbo-jumbo, anyone?  Grades 2 - 5.
Word Sandwiches, The Vowel Game, and Words in a Word - Try these easy-to-conduct fun spelling games that also provide spelling and vocab enrichment.  There are three different games that require very little preparation. 

Make Your Own Board Game - Try these challenging variations on the popular Boggle games. Your students will stretch their spelling and vocab skills in these English spelling games!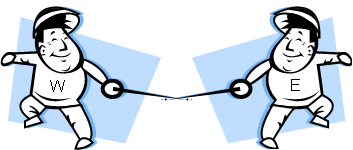 Consonant vs. Vowels - A challenging game for spelling review! It's a consonant player versus a vowel player. Who will be the winner?
Grades 4 - 6.

Fifty-Fifty - Fun word game for kids. Older students earn points as they engage in word play and spelling fun. Grades 4 - 8.
Missing Letters and In Between - Two super-simple ways for students to practice spelling, develop their vocabulary and practice dictionary skills. These are a great reusable formats you'll play again and again. Grades 4 - 8.
Commercially produced kids' spelling word games, like Boggle  (TM) and Scrabble (TM) also provide a nice change of pace. We'll give you our best guidelines for making these games work for you in the classroom. Plus we'll recommend a few of our favorite games.
Interactive Spelling Games

Online Spelling Bee Game - Test your knowledge of some challenging spelling words. What score will you earn?
Here's another fun spelling bee quiz you're sure to love!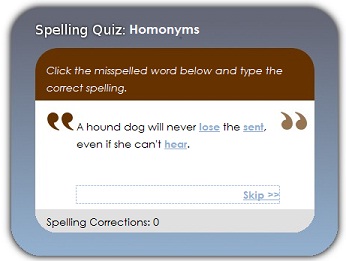 Try our Online Spelling Game for Homonym Practice!   Best for upper elementary, middle school, high school students and even adults. Fun and easy to use.
This Spelling Game Online is for 2nd - 4th graders. Kids just love to correct our mistakes!
Free Phonics Games

Letter Lane - A phomenic awareness board game that features beginning consonant sounds for the letters b,d,f and m. No reading is necessary.

Picture This Phonic Game - We think your early learners will enjoy this activity featuring short vowel words.  Which player can cover the most pictures?

Picture Perfect Game - More engaging pictures on this game board, featuring long vowel words. Fun for everyone!
Our site is bursting with fun new ideas! Don't miss our  spelling worksheets and spelling homework ideas.
As an Amazon Associate I earn from qualifying sales.
---