1st Grade Learning Games
Here's one of our newest 1st grade learning games . Your students are sure to love it! This game gives kids a fun way to practice those all-important 1st grade sight words. Kids will need to pay attention to the correct spellings of these words, and be able to read these words correctly to succeed in this game. 
Complete instructions follow. Be sure to note the many variations, too!

Instructions
Materials: Scrabble tiles and our printable game cards. (Print extra game cards for future rounds, or laminate one set to be used again and again.)
Players: This came can be played with 2 to 4 players or 2 to 4 sets of partners
To Play:
1. Each player (or team) selects a different game card. Scrabble tiles are placed either in a draw bag or face down on the table.
Sample Game Card
2. The player with card 1 goes first. He draws a letter tile at random from the draw pile. He looks to see if he has this letter on his card. If he does, he colors that square with a crayon. He returns his letter to the pile. 
If a player draws an A, for example, and has two As on his card, he may color both As.
3. Other players follow in order, also drawing, coloring and returning the letter tile to the pile.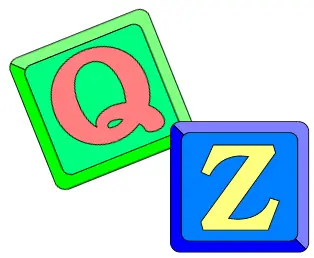 4. If a player draws a Q or a Z, he draws TWO additional tiles from the pile and colors those squares on his card. He returns all the tiles, including the Q or the Z to the pile.
5. Players continue taking turns until someone has colored all the squares on his game card. 
6. When a player has colored all of his squares, he then reads the words on his card to the rest of the players. The others check his work. If all words are colored and read correctly, that player is the winner. 
Variations
A. A player must draw a tile for EVERY letter on his game card. That means if a player draws an A and has two As on his game card, he may only color one A.
B. Allow each player to draw two tiles on each turn. He selects which ONE tile he will use on that turn.
C. Make new game cards with new 1st grade spelling words or 1st grade sight words
More 1st Grade Learning Games
If you're interested in more fun 1st grade learning games, try these: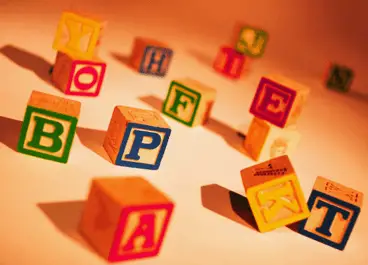 Love the Letters!  Assign students to work in pairs. Give each pair 6 or 8 sight word cards and a set of alphabet blocks. (If students are using a single set of letters, be sure to select sight word cards without duplicate letters.) Choose words of 3 or more letters. Then choose from three different activities described on this page. Let the learning games continue!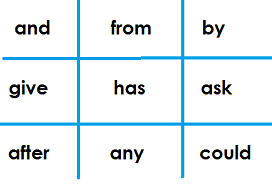 Tic-Tac-Toe  Here's a simple game format you can use over and over with any set of sight words. Students will spell, write and read your choice of sight words over and over again.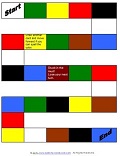 Color Land Game - Kids practice spelling color words as they try to reach the finish line. 
Roll It! - Easy-to-make spelling word games. Roll the consonants around the tube to spell new words. Great at home or at school. 
Hands Up and Hop to It!- These simple, fun games will get your kids' attention, and keep it. 

More First Grade Resources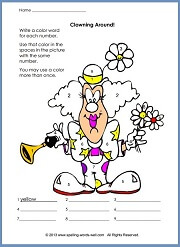 Sight Words Printables - Whether kids are completing the "Clowning Around" color by number, or the "Nifty Numbers" page, they are using sight words, over and over again! As a bonus, students are also working on FUN pages! What could be better? 
While you're here, be sure to check out our Sight Word Games, Phonics Activities, and 1st Grade Spelling Words and Activities
FAQs
A:  First grade learning games should be written at a level that kids can understand for themselves without excessive adult input. Of course, teachers/parents should be sure kids understand the game and answer questions, but then children should be able to play the games mostly on their own. 

Secondly, games should be of expandable difficulty. That is, a good game should be easy at first, and then there should be ways to gradually increase its level of difficulty as children learn and grow in their understanding.

Thirdly, games should be FUN! Kids should ENJOY playing the game so that they easily acquire new skills while also building interactive social skills.
A: Here are links to a few simple games on this website.

The Tile Game - Kids build simple crosswords with sight words

Love the Letters!  Pairs of students complete activities with alphabet blocks

Tic-Tac-Toe  Here's more fun practice with sight words, or any spelling words!

Hands Up and Hop to It!-  Games for small groups or the whole class.

Color Land Game - Kids practice spelling color words as they try to reach the finish line.
---