2nd Grade Spelling Words & Activities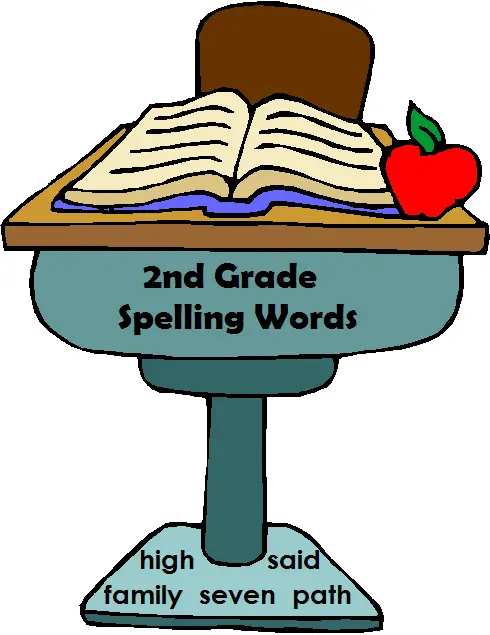 We have a wide assortment of 2nd grade spelling words and activities for your family or classroom! Check out these grade-level spelling word lists, games, worksheets, and other age-appropriate activities. Click on the links below for the resources you need.
Lists of 2nd Grade Spelling Words

175 Second Grade Spelling Words - A comprehensive list of words that are important for second graders to know. Here's peek at just a few:

| | | | |
| --- | --- | --- | --- |
| every | family | fast | fed |
| fight | first | found | friend |
| give | goat | goes | good |
| grin | happy | help | here |
Second Grade Spelling Bee Words - Here's a printable list of 100 words, suitable for a classroom competition. It's also a great study list for parents! Words range from easy to challenging.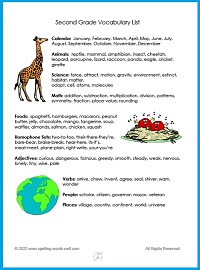 Second Grade Vocabulary List :  Challenge your 2nd grade students with 100 words to use in their speaking vocabularies. Soon, they will be reading and writing these words, too!

Second grade sight words - The all-important Dolch words, broken down in three subsets for your convenience. Study a few at a time.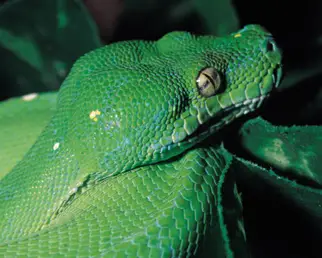 green
Dolch words - Complete list of Dolch words for preprimer through 3rd grades.
Dolch nouns - More sight words for your 2nd graders to learn to spell.
Fun Word Detective Book!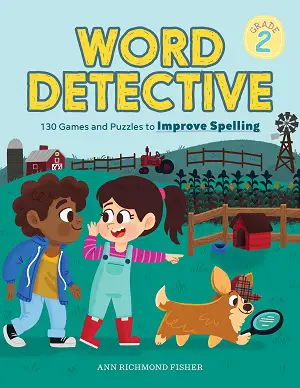 My newest book, Word Detective (Grade 2):  130 Games and Puzzles to Improve Spelling, is available on Amazon! This is a hard copy book,  Learn more! 
There's a fun mystery, "The Case of the Hidden Gold," in the book, which kids will solve as they work through the puzzles in the book.  This volume covers 200 spelling words. It's packed with learning and brimming with FUN!
Spelling Activities for 2nd Grade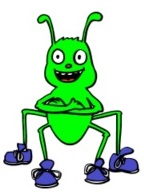 Second grade lesson plans - 25 spelling dictation sentences and full instructions. Use a few of these each week to provide students with extra practice in writing, spelling and using spelling words in context. 
S.I.P. -  Easy-to-teach lesson covers the of capitalization of holidays and brand names. Fits CCSS.ELA-Literacy.L.2.2a  (Capitalization)

Worksheets for 2nd grade Spelling Words - Fun worksheets provide age-appropriate practice with 2nd grade spelling words. Word search puzzles with frequently misspelled words, fill-in stories, and many more to choose from. Try them all!
2nd Grade Writing Prompts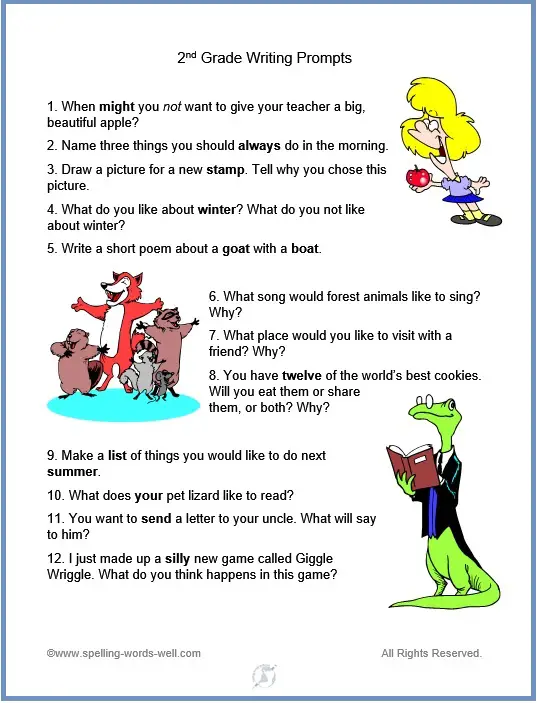 Set #1 - What will a lion say to a mouse? What's in the hole in your yard? What will you do about the panda in your pool? Assign these second grade writing prompts to your students and learn what they think!

Set #2 - What does your pet lizard like to read? When should you NOT give your teacher a big red apple? What should always do in the morning? Your early learners will love these 2nd grade writing prompts!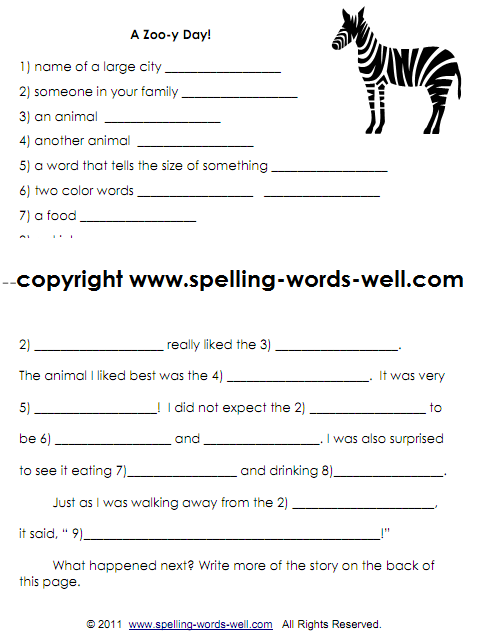 Second Grade Writing Practice : A Zoo-y Day! - A delightful way for students to practice reading and spelling as they write their very own goofy story about a trip to the zoo. Every story will be different!

Fill-In the Family - Kids identify words in the same word family within a sentence, then add another word from the same family to complete the sentence. Great way to practice reading comprehension and spelling!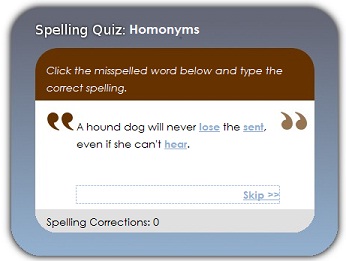 Spelling games online - Let your second graders correct our mistakes. 25 sentences in all, featuring many words from our 2nd and 3rd grade spelling word lists.
Kids' Spelling Practice - Fun ways for students to write their spelling words over and over.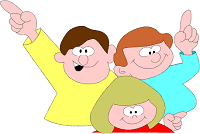 2nd Grade Spelling Activities and Games - Get your students working and thinking together as they practice their spelling words with these whole-class interactive games. Try both "Identity Riddles" and "Stand and Spell for lots of learning fun!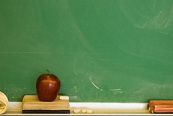 Second Grade Spelling Fun: Puzzlers and Brain Teasers - Play these on the board with the whole class or use paper and pencil at home for some critical thinking and spelling fun!
Roll It! - Easy-to-make spelling word games. Roll the consonants around the tube to spell new words. Great at home or at school.  
Compound Word Wizards - Whole class  or large-group activity for learning about compound words. Build new words as you play a fun game. Use the same format again and again with new words!Fun
Spelling Bee Games - Try one of our new Silent Spelling Bee variations. A fun--and quiet--twist on  a classic game!
We also recommend this set of over 300 fun online learning games  offered by one of our affiliates.
We Also Recommend...
You'll also find many helpful ideas for your second grade student in our spelling word games, spelling homework ideas, and 3rd grade spelling words and resources.

Sign Up Here for Our Free Newsletter

---