Free Preschool Games & Activities

for Fun and Learning!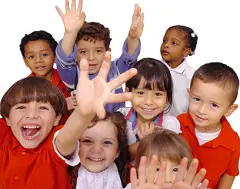 Use my free preschool games, activities and printables to build language skills in your preschoolers, kindergartners or any young learners.      

Here at Spelling Words Well, I love to work with parents and teachers. If you're like me, you've witnessed very young children who are able to learn letter names and sounds. Usually the kids with strong, early language skills are the ones who grow up to be great readers and fantastic spellers!
Let's continue to work together to build not only strong readers, but also strong spellers and language learners...of ALL ages! Read through this directory of free preschool games. Choose the ones that seem best for your child or student. Be sure to send me your comments about these resources, or any others you'd like to see here at Spelling Words Well. 
Free Preschool Games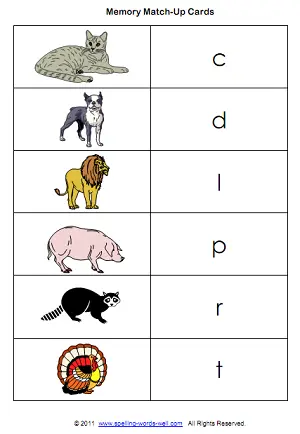 Memory Matches - Use a familiar format to give kids lots of practice in matching pictures the beginning letters. Our free printable playing cards for the entire alphabet makes it easy!
One Sock, Two Socks – Super-simple game-like lesson for teaching the correct spelling of regular plural nouns . Fits CCSS.ELA-Literacy.L.K.1c  (Regular plural nouns)  

What's Missing? - Teach preprimer sight words. It's never too early for kids to master these important words. Teach memory, reading and spelling skills with these simple formats!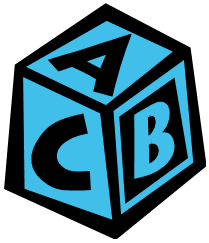 Free Alphabet Games - "Secret Letters" and "Order, Please!"  Two easy games to play with a group of early learners. In the first game, kids guess what letters are taped on their backs. In the second, they learn about alphabetical order.
Free Preschool Games for Phonics - 3 simple adaptations of familiar formats with a phonics twist.

Preschool Computer Game: Let your child sound out 3 words in each group, decide the first letter of all the words in the set, then click the big button to check his answer! 
Which One? and Alphabetical Objects: Two free preschool activities that you can do with your child around the house, in the car, or in the classroom. The only supplies required are a few everyday items.
Stand Up, Sit Down - You and your kids are sure to love this game that asks kids to listen to consonant sounds and to move! Tell students that you will be calling out pairs of similar words. Remind them to listen very carefully to the sounds at the beginning of each word. If the words are the same, children will remain seated, but if the words are different,  they should stand. Lots of listening fun!

A Pickle or a Tickle:  Fun preschool game for children! Your students will need to listen carefully to initial consonant sounds as they play these entertaining games.
Clip Count:  A fun preschool counting game that teaches number words, too! This is a great game to play at school with partners. You can also play it with your child at home.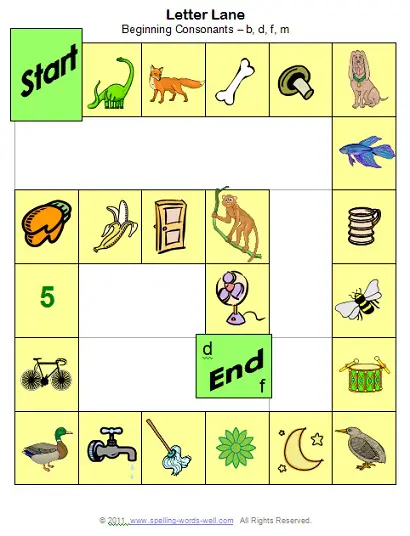 Letter Lane - A phomenic awareness board game that features beginning consonant sounds for the letters b,d,f and m. No reading is necessary. 
Consonant Clues - Classic game format, adaptable for many language skills. Examples included.
ABC Pop-Up   -   One of the simplest free preschool games around. That makes it perfect for young students and busy preschool teachers!
---
Free Preschool Worksheets, Word Lists and Flash Cards

Rhyme Time  Two cute printables to give early learners practice in identifying rhyming words with short and long vowel sounds. 
Kindergarten sight words: A list of preprimer and primer sight words from the Dolch service list, along with several ways to practice the words with your young students.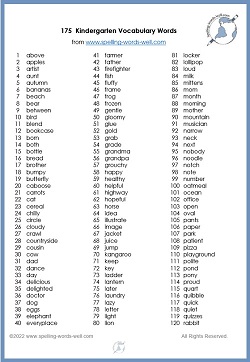 Kindergarten Vocabulary Words - 175 engaging, empowering vocabulary words, in alphabetical order, that every kindergartner should be learning. Use our convenient printable page. A second list features 100 of the words in helpful categories such as shapes, feelings, community helpers and more.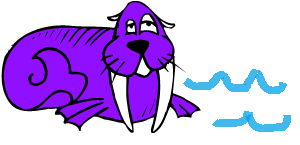 ABC Phonics Poem - A fun and funny way to learn about initial sounds! Your kids will love learning about a camel that coached a canary, the duck who dined by a dock, the walrus who waddled to the water, and many more!
Phonics Flash Cards - Cute pictures and letters help to teach initial sounds.
Sight Words Flash Cards - Help your students learn Dolch preprimer and primer words!

Who Wants It? - A fun sing-song activity to help kids listen to match initial sounds to the correct letters.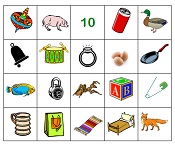 Alphabet printables - Worksheets for ABC practice, free and  ready-to-print.
 ABC Fill-Ins: Two pages give students practice in completing the alphabet, then finding letters that spell a few kid-friendly words.  
Letter Lines - Two fun worksheets that ask kids to read, copy and spell some simple three and four letter words. Perfect for kids who are eager to learn to read!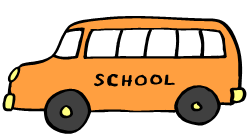 Circle Sounds Maze - Kids find words that begin with B, then color their way through a fun maze!  See this maze for D words.
What's Last? Two cute pages in which kids need to say the names of some common objects and identify their ending sounds.

Phonics Worksheets – Write simple words with short vowel sounds
Picture This – Phonics Game. Students try to cover the most pictures as they identify short vowel sounds. 

---
Additional Resources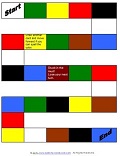 Don't miss our new collection of Sight Word Games and Activities. It's never to early to start teaching these essential words. 
You may be ready for these Kindergarten Sight Words.  Or if you need slightly more difficult words, games and activities, check out our supply of 1st grade spelling resources!

Ann Richmond Fisher is a longtime published educational writer, a former classroom teacher and a former homeschool teacher. Ann's spelling bee resources, graded spelling word lists, spelling games, worksheets, and other language arts resources have become respected around the globe since she launched Spelling-Words-Well in 2010.
Ann is also the creator of www.word-game-world.com.
---