Preschool Learning Games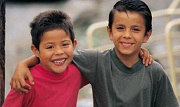 Our preschool learning games are fun, free and easy-to-use.  This game is a fun way to practice the alphabet and those all-important listening skills.  After you try this one, we think you'll be back for more of our games!
Who Wants It?

Skills: Initial consonant sounds, listening
Supplies: Index cards on which you've written the letters of the alphabet that you want to practice.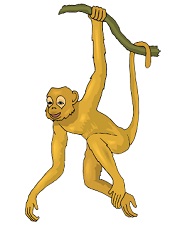 To play:  
1. Distribute the cards randomly. If you have more students than letters to practice, pair students to work together on the same letter. 
2. Start by naming an object that begins with one of the letters in a sing-song that goes like this:
"I have a monkey. Who wants my monkey?
I have a monkey. Who wants my monkey?"
The child (or children) with the letter M stand ups and says,
"I want the monkey, I want the monkey.
I have an M, and I want the monkey!"
3.
Continue in the same manner until you've covered all the letters you've given out.
Variation: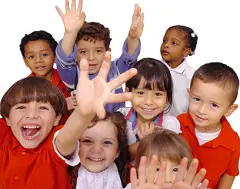 After you've played the game as described above, let the students participate more the next time. Here's how:
Write all the letters on the board that you've distributed. After you've done the sing-song for the first letter, erase it from the board. Ask the child who has the first letter to secretly select another letter from the board, think of an object and do the sing-song herself. 
Here are some possible letters and objects  to use. The rhythm of the activity works best with 2-syllable words.
b - balloon, bagpipe
f - feather, football
j - jelly, jungle
l - ladder, lemon
p - package, penguin
s - sister, sidewalk
v - village, valley
y - yo-yo, yogurt


d - daisy, diamond
h - hammer, hedgehog
k - kitten, kitchen
n - needle, neighbor
r - rabbit, robot
t - turtle, table
w - water, window
z - zebra, zipper

More Preschool Learning Games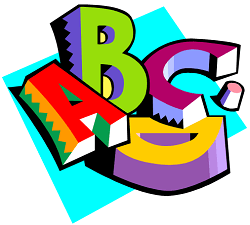 Free Alphabet Games - "Secret Letters" and "Order, Please!"  Two easy games to play with a group of early learners.
Which One? and Alphabetical Objects: Two free preschool activities that you can do with your child around the house, in the car, or in the classroom. The only supplies required are a few everyday items.
Stand Up, Sit Down - You and your kids are sure to love this game that asks kids to listen to consonant sounds and to move!
ABC Pop-Up   -   One of the simplest free preschool games around. That makes it perfect for young students and busy preschool teachers!
Don't miss our new collection of Sight Word Games and Activities. It's never to early to start teaching these essential words. 
Give your child an extra learning advantage with 300 fun online learning games!

---