Spelling Words Well News
Find the newest resources from Spelling Words Well right here! Use the links to find new and updated spelling word lists, games, worksheets, teaching tips, spelling bee resources and more.
Dec 13, 2017
Free Printable Brain Teasers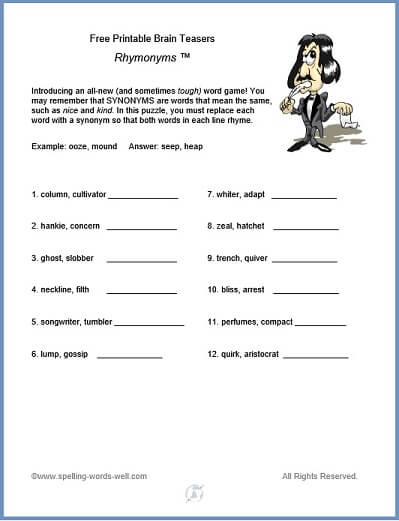 You and your students will love these free printable brain teasers! These work great for upper grades through adults. How many can you solve?