3rd Grade  Vocabulary Words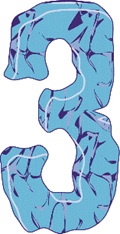 Use this list of 200 3rd grade vocabulary words  throughout the year with the year with students in everyday conversations, in written assignments, and in subject-area instruction. Using these words regularly helps to enrich students' vocabularies.
Below my big list you'll find 100 of the words arranged in 10 categories and a second printable page.  I compiled these lists after consulting multiple textbooks and online resources. 

200   3rd Grade Vocabulary Words 
Printable list of 200  3rd grade vocabulary words
absorb
active
actual
address
advantage
agreeable
allowed/aloud
amazing
ambulance
antlers
avoid
badge
baggage
balance
balcony
banquet
bison
bleak
blood vessels
blotch
brain
brief
brilliant
cable
camouflage 
careless
carnival
cashier
caterpillar
cathedral
cellar
certain
chipmunk
clever
climate
close/clothes
coast
cocoon
complete
consider
contain

crumple
cube
custodian
cylinder
decay
decimals
deed
defend
denominator
describe
details
device
diagram
digestion
disappointed
disease
dusk
earlier
earlobe
easel
eaten
echo
effort
elegant
endangered
erosion
evaporation
event
examine
excuse
explore
fierce
fossil
foul/fowl
fright
gadget
gallery
garden
gasp
gecko

glacier
glee
grace
gradual
grasp
habit
harsh
heard/herd
helicopter
hinge
imitate
instant
intestines
invitation
irritate
jellyfish
journey
kazoo 
kidneys
knight
lamppost
landmark
launch
loyal
magician
magnificent
main/mane
marsh
measurement
method
mineral
moisture
mural
muscles
nectar
neighbor
nerves
numerator
nurse
nursery

observe
opposite
organ
oxen
pair/pear
paws/pause
peace/piece
peer/pier
perform
pianist
positive
predator
prevent
prey
primary 
prism
process
pyramid
quality
quarrel
quotient
rare
recall
rely
repair
respect
responsible
rhinoceros
ridiculous
schedule
scientist
security guard
similar
skull
skyscraper
slumber
solution
spacecraft
sphere
spinal cord 
squirrel
stair/stare

struggle
submarine
suitable
survey
symbol
tackle
threw/through
throne/thrown
tissue
tourist
tournament
tractor
triumph
typical
uncertain
unfasten
unite
unusual
urge
valuable
vanish
vast
vehicle
vertebrae
vessel
vision
volunteer
wagon
wander
wisdom
wit
yardstick
yield
yolk
yummiest
zinnia
zookeeper
Teacher's Tips:
As a former elementary classroom teacher, here are my suggestions for using this great big word list:
Introduce third graders to just 5-6 words at a time. Be sure to give plenty of context for each one.
Use a lot of repetition! Keep the new words on a word wall or classroom display for several days. This will remind all of you to use the words again and again during the week. 
Assign partners or small groups of students to learn about one word. Ask them to write 2-3 sentences using one of the vocabulary words to read to the rest of the class. Or, allow partners or small groups to present a mini-project centered around one of the words. For endangered, for example, they could list 10 endangered species and make a poster that includes pictures of the 10 animals.
See more ideas for using these vocab words for individual students.
Shorter List of 100 3rd Grade Vocabulary Words 
I've selected 100 words from the big list above and arranged them in useful categories that will help students quickly understand their meanings. Print copies of this list so that students can keep one in their desks or at home to review at their leisure.
Here's a peek at the printable page. The full version also appears below. 

Remember, these are words that students in third grade should be comfortable using orally. They may not be able to read and write them at first. But you can help them work on those skills, too!  Does your child already know some of these words? That's great! Have fun using the words frequently in family or classroom discussions.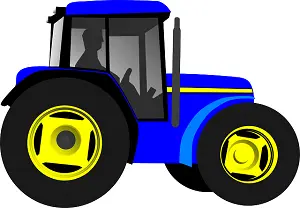 Transportation: tractor, wagon, ambulance, helicopter, submarine, spacecraft, vehicle, journey
Math: measurement, decimals, denominator, numerator, cylinder, sphere, cube, pyramid, prism, quotient

Science: predator, prey, endangered, decay, fossil, glacier, erosion, evaporation, climate, mineral
Human Body: tissue, organ, blood vessels, vertebrae, skull, kidneys, intestines, digestion, muscles, nerves, brain, spinal cord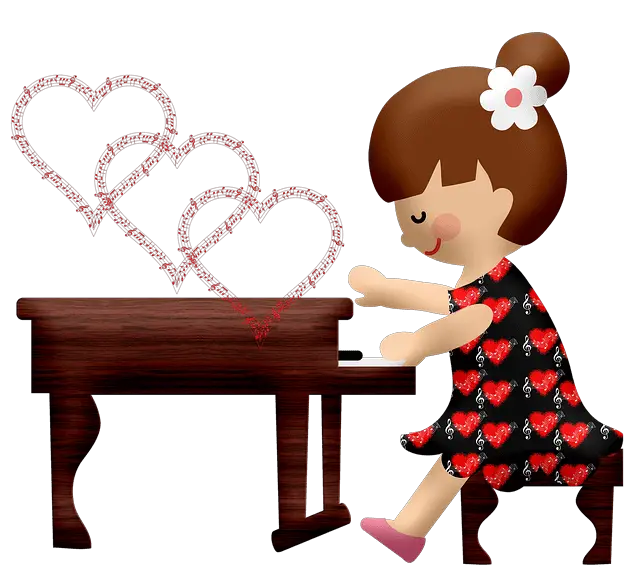 Foods: pianist, neighbor, security guard, nurse, cashier, custodian, scientist, tourist, knight, magician
Places: carnival, cathedral, skyscraper, landmark, cellar, gallery, garden, balcony
Homophone Sets: allowed/aloud, peace/piece, close/clothes, heard/herd, main/mane, peer/pier, throne/thrown, paws/pause, pair/pear, foul/fowl, stair/state, threw/through 
Adjectives: brief, brilliant, clever, disappointed, loyal, rare, responsible, ridiculous, unusual, valuable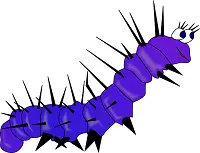 Verbs: slumber, describe, repair, explore, wander, perform, avoid, recall, struggle, triumph 
Animals: caterpillar, jellyfish, chipmunk, rhinoceros, oxen, squirrel, cocoon, bison, antlers, camouflage 

Do you want MORE words?
This 3rd grade vocabulary word list is certainly not complete! Feel free to add even more 3rd grade homophones, math and science words, animal words and more! 
How to Use These Vocabulary Words:
Choose from these extension activities to give your child/students extra practice using words from the 3rd grade vocabulary word list. Add more activities of your own.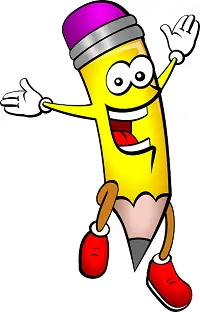 1) Write three sentences to answer one or more of these questions:

Write about a time when you triumphed over a difficulty.
Write about your favorite neighbor. 
Describe a fossil you have seen or would like to see. 
Would you rather ride in a helicopter or a submarine? Why?
2) Work with a partner or family helper to write a story using at least 8 words on the list. Draw at least one picture about the story. 
3) Write one sensible sentence that uses three words from the list that begin with the same letter. 

More Third Grade Resources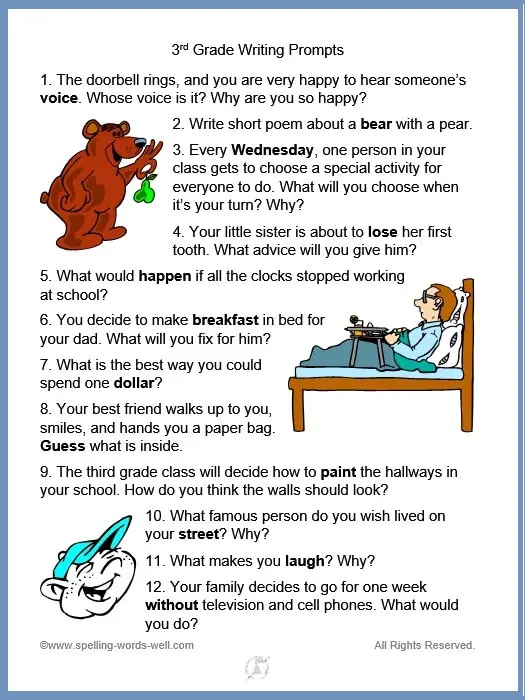 Third Grade Writing Prompts, Set 1 - This list of twelve 3rd grade writing prompts include: What's the best way to spend one dollar? Write a short poem about a bear with a pear.  Why are you happy to hear someone's voice at your front door? Whose voice is it?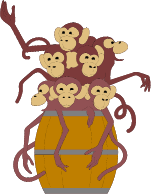 Scrambled Animals - This puzzle is more fun than a barrel of monkeys! Simply unscramble each animal word and write it in the crossword.

Third Grade Worksheets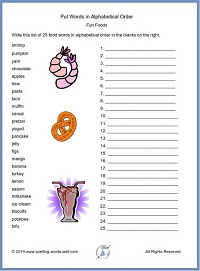 Put Words In Alphabetical Order with this pair of engaging worksheets. The first list features 25 fun foods that must be alphabetized by their first and second letters. The second page requires students to look at the third and fourth letters in a list of five letter words that all begin with W. Challenging!

Mystery In the Attic Spelling Worksheets:  Kids read a humorous story about a mysterious attic as they choose correctly/incorrectly spelled words.

See our entire collection of Phonics Games & Activities. You're sure to find something just right for the skills your kids need to practice!

Find lots more Spelling Worksheets for Grade 3 on our website!
All Vocabulary Lists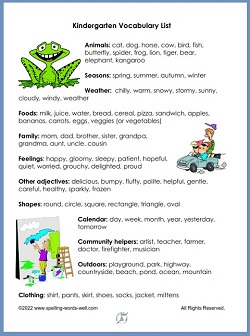 Kindergarten Vocabulary Words - 175 engaging, empowering vocabulary words, in alphabetical order, that every kindergartner should be learning. Use our convenient printable page. A second list features 100 of the words in helpful categories such as shapes, feelings, community helpers and more. 
First Grade Vocabulary Words - 175 great vocab words on a variety of topics for 1st grade students to learn to use in conversation, along with suggested activities. 100 words appear in meaningful categories including sports, animals, compound words and more. 
Second Grade Vocabulary Words : 200 words for 2nd grade students to learn and enjoy! 100 of the words are arranged in helpful categories and are arranged on an engaging printable for your students. Challenge your second graders with more words to use in their speaking and written vocabularies.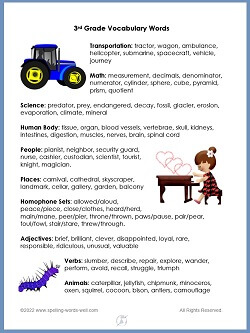 3rd Grade Vocabulary Words - 200 words to boost your child's spoken and written language skills, arranged alphabetically!  Print the complete list from the web page for best results. 100 of the words also appear in an engaging printable, arranged by helpful topics. 
4th Grade Vocabulary Words - 200 4th grade vocab words to keep your students on track all year long! Half of the words are also arranged in meaningful categories to help students with word meaning.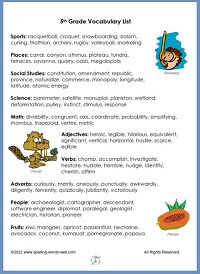 5th Grade Vocabulary Words - Boost your fifth graders' spoken and written vocabularies with this BIG list of 200 words, arranged in alphabetical order. I've also selected 100 of these words to put into 10 engaging topics. Try the extension activities for best results!
6th Grade Vocabulary Words - Improve your students' understanding of LOTS of areas of learning by covering these 200 important words! I've included many ways to put these words into use, and I have links to other related pages, too!
7th Grade Vocabulary Words - Here are 240 challenging words to stretch your upper grade students this year! Follow all the tips and extra activities listed to get the most out of this mega list of vocabulary words!
NEW! 8th Grade Vocabulary Words - Stretch your own vocabulary as well as your students' with this challenging list of 250 words! Lots of extension activities are also included. 
---
These are lists of spelling words that you may wish to explore with your student. 

Ann Richmond Fisher is a longtime published educational writer, a former classroom teacher and a former homeschool teacher. Ann's spelling bee resources, graded spelling word lists, spelling games, worksheets, and other language arts resources have become respected around the globe since she launched Spelling-Words-Well in 2010.
Ann is also the creator of www.word-game-world.com.
---
3rd Grade Vocabulary Words