Phonics Flash Cards
Use our phonics flash cards to supplement your current literacy program. Flash cards offer quick, easy practice even when you have just a few spare minutes. Kids can quiz each other, and parents can quiz their children.
These free cards are great to use both in the classroom and at home. See our ideas on using the flash cards below the images.
CCSS.ELA-Literacy L.K.2c*
Printable Phonics Flash Cards

Here are snapshots of our flash cards. The printable file contains the entire set of letters and pictures, from A to Z. The images are whimsical, kid-friendly pictures that everyone will enjoy!

*Find more activities aligned to the Common Core State Standards here.

Ideas for Using These Flash Cards
Show one card at a time to your entire class. Say the name of the picture with the students. Emphasize the sound of the beginning letter.
Ask students to name more words that begin with the same letter.Be ready to add several familiar words of your own.

Print one set of cards per student. Ask students to cut apart their own set of cards and place them in resealable bags. Tell the students to take their cards home and read the pictures and letters with family members.
Print an extra set of cards. Remove the letters by cutting away that part of each card. Ask students to name the first letter for each picture.
Ask small groups of students to make their own similar sets of flash cards to share in your center.

More Phonics Resources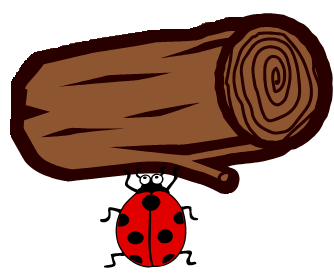 ABC Phonics Poem - Laugh while you learn! Kids will enjoy this whimsical poem featuring beginning sounds. We've included lots of ways to use it, too.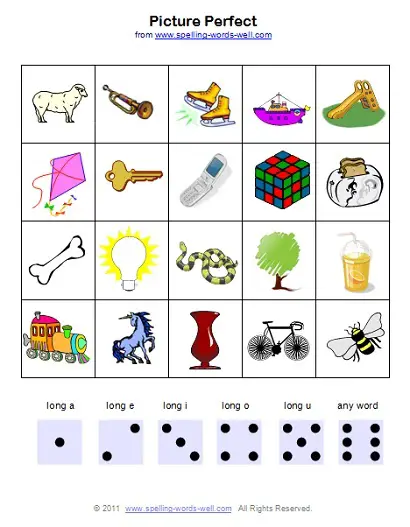 Picture This Phonic Game - We think your early learners will enjoy this activity featuring short vowel words.  Which player can cover the most pictures?

Picture Perfect Game - More engaging pictures on this game board, featuring long vowel words. Fun for everyone!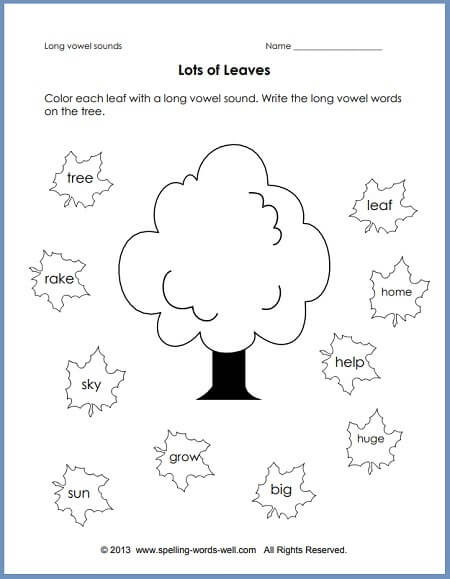 Check out our entire assortment of free Phonics Worksheets. We have worksheets that feature consonants, and others that feature vowel sounds, both long and short. Lots of Leaves is a popular page that ask kids to find the words with long vowel sounds. 
More Free Flash Cards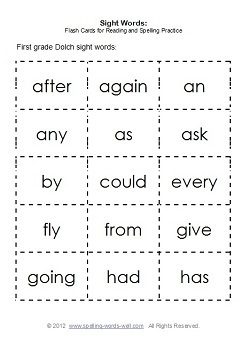 Here at Spelling Words Well, we also carry more sets of helpful flash cards for your beginning readers, including these sets of sight words from the Dolch List:

We also have Printable flash cards for Fry's First 100 Word.
---