2nd Grade Sight Words & Flash Cards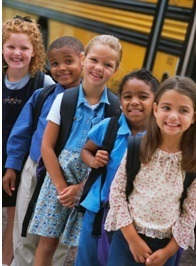 When students master 2nd grade sight words,
they'll be lining up for reading and spelling success!

Remember that mastering these all important sight words is essential to early learning success in reading, writing and spelling.

With that in mind, we're furnishing not one, but TWO, free sets of flash cards.
2nd Grade Sight Words - Flash Cards

Set One

The first set of sight word flash cards is for quick-reading practice. Here's a screen shot of the first page. The printable link includes the entire set.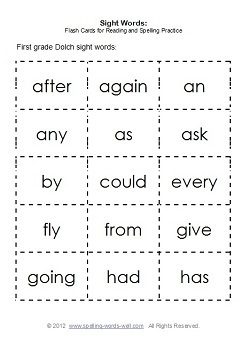 Set Two

The second set of 2nd grade sight words flash cards is for spelling practice. These are the same words used in the set above. In most words of 3 or more letters, one letter is missing.

Ask your student to supply the missing letter, then read the word.  (If your child can't figure out the word, tell him.)  Here's a peek at a few of the flash cards. The printable link contains the entire set.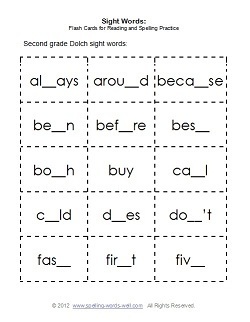 More Sight Word Resources for 2nd Grade

Here's a sample from our printable lists of second grade sight words. Go to this page to find more. We also have lots more lists of Dolch and Fry sight words.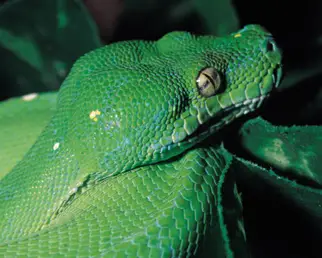 green
| | | | | |
| --- | --- | --- | --- | --- |
| both | buy | does | don't | goes |
| green | made | off | or | read |
| right | these | those | which | write |
Activities to Learn Basic Sight Words! - Links to popular sight word lists and activities.

Sight Word Printables - Fun pages on which to practice writing number and color words.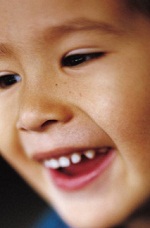 Bingo Sight Word Games - Printable game cards are ready-to-go! From our sister site, Word-Game-World.com.
Clip Count -  Your kids will practice reading number words, counting and spelling in this easy-to-prepare game. What could be better?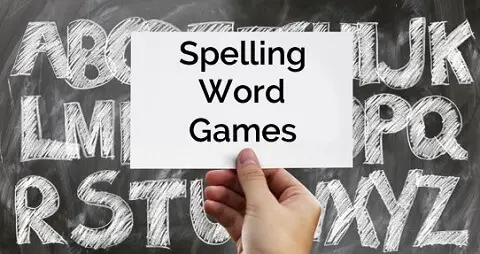 See all of our spelling word games. Many are just right for second graders.
You may also enjoy this list of 2nd Grade Vocabulary Words.  Challenge your 2nd grade students with a BIG list of 200 words, including sight words, subject-matter words, and everyday words to use in their speaking vocabularies. Soon, they will be reading and writing these words, too! An engaging graphic groups 100 of the words into these categories: Calendar, Animals, Science, Math, Foods, Homophone Sets, Adjectives, Verbs, People and Places. Find the complete list of words, along with teaching helps and extension activities here.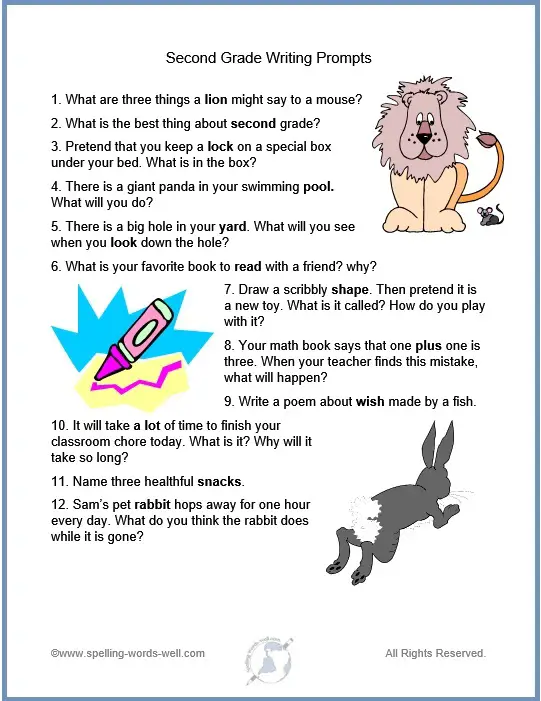 Let your students put all these great sight words, spelling words and vocabulary words to use as they respond to these second grade writing prompts. Engaging ideas will ignite your students' imaginations!
Brain Teasers for Kids - With a little help, even second graders can solve these tricky brain teasers and discover the mystery words. We have more brain teasers for young students, too!
You'll also find valuable resources in these collections:
I also recommend this set of over 300 fun online learning games  offered by one of my affiliates.

---