Kindergarten Printable Worksheets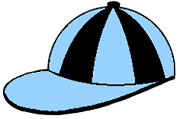 These free kindergarten printable worksheets give kids great practice with letters, reading and spelling three- and four-letter words. The pages are easy to understand, and fun to complete! I've also included some fun extension activities to keep students moving ahead. 

You'll need lots of resources to keep your youngsters learning. So after you're finished with these worksheets, be sure to check out the links to worksheets and games near the bottom of the page!

Letter Lines 1

In this page, students will look at each picture and think about the correct spelling of each three-letter word. Then they will write the correct letters under each picture. Finally, they will draw lines to connect those three letters in the table of letters.
Be sure to help children to correctly identify each item, as needed.  (Remind students that all the correct answers can be found in the word box at the top of the page.)
Printable Version of Both Pages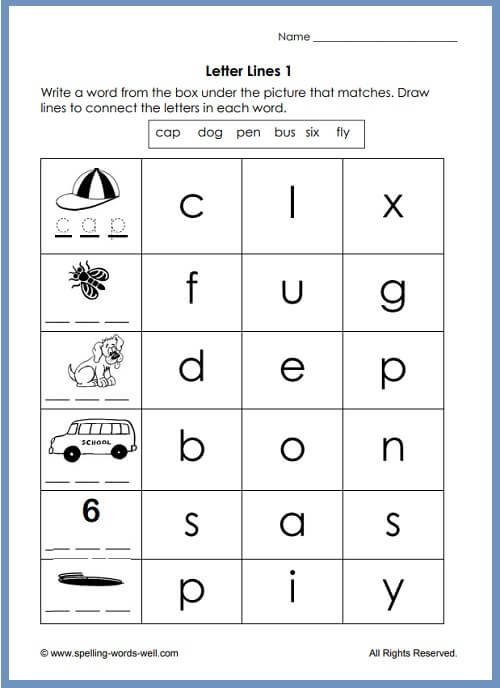 Letter Lines 2

The directions are the same again on this page. However, this time, students will match and spell some common words spelled with four letters.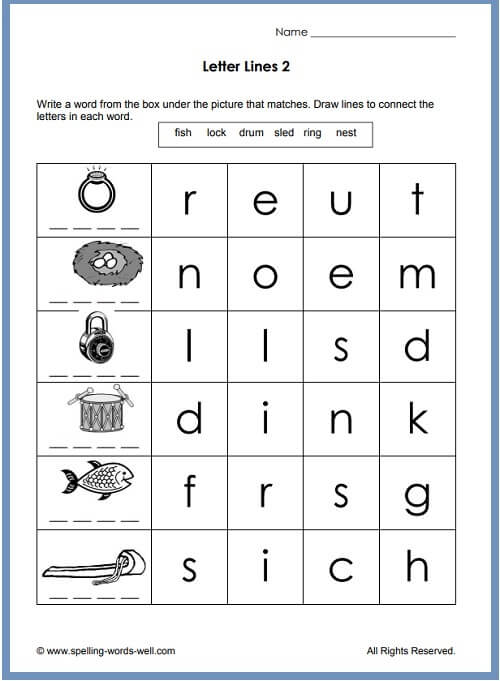 Extension Activities

1) Make some blank grids like the ones above. Ask students to work in pairs to make their own new worksheets with three- or four-letter words. When finished, ask pairs of students to trade worksheets and solve pages written by another pair of students. 
2) Encourage students to start their own collection of three- and four-letter words. Give them journals, folders or spiral notebooks in which to write their favorite words. Encourage them to add illustrations as time allows. 
3) It's especially fun for kids to work on collections of three- and four-letter ANIMAL words! Here are a few to help you get them started:
3-letter animal words: bat, fox, cat, owl, ape, hen, emu...
4-letter animal words: bear, lion, mole, deer, crab, dove, duck ...
More Preschool and Kindergarten Printable Worksheets

Here are some more preschool pages to promote fun learning.
ABC Fill-Ins: Two pages give students practice in completing the alphabet, then finding letters that spell a few kid-friendly words. Perfect for preschool or kindergarten printable worksheets.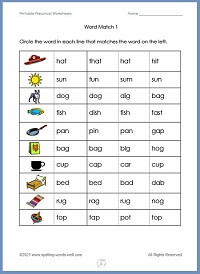 NEW! Word Match Worksheets - Two printable preschool worksheets in which young learners match the picture/word to the identical word. These pages teach visual discrimination and the reading of simple words.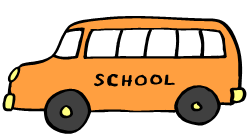 Circles and Sounds: Fun pages require students to identify pictures by their beginning sounds, then color their way through a small maze.
Alphabet printables: All spelling begins with letters. These free printable preschool worksheets cover ABC order for beginners.


Literacy Worksheets for Early Learners: Three fun pages that your kids can customize. For instance, would they rather run, sing or dance?

In addition to worksheets, try ...

For more complete listings of our resources, go to
Free Alphabet Games - "Secret Letters" and "Order, Please!"  Two easy games to play with a group of early learners.
Which One? and Alphabetical Objects: Two free preschool activities that you can do with your child around the house, in the car, or in the classroom. The only supplies required are a few everyday items.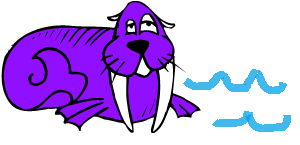 ABC Phonics Poem - A fun and funny way to learn about initial sounds! This whimsical poem includes a camel who coached a canary, a duck who dined on a dock, a ladybug who lifted a log, a walrus who waddled to the water, and 22 more fun characters!

ABC Pop-Up - One of the simplest games around. That makes it perfect for young students and busy teachers!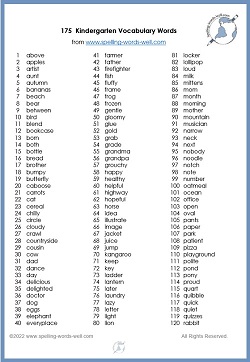 Kindergarten Vocabulary Words  Here's my list of 175 fun, interesting words that all kindergartners should practice to expand their vocabularies! Categories include family, animals, feelings, shapes, foods and more.  Pizza at the playground, anyone? The first list contains all 175 words in alphabetical order. The second shows 100 in the twelve interesting categories. Both lists are printable and free!
A Pickle or a Tickle:  Fun preschool game for children! Your students will need to listen carefully to initial consonant sounds as they play these entertaining games.

Ann Richmond Fisher is a longtime published educational writer, a former classroom teacher and a former homeschool teacher. Ann's spelling bee resources, graded spelling word lists, spelling games, worksheets, and other language arts resources have become respected around the globe since she launched Spelling-Words-Well in 2010.
Ann is also the creator of www.word-game-world.com.
---