Preschool Computer Games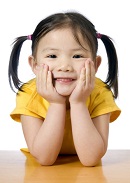 Early learners love preschool computer games! Our simple games that are great for preschoolers and kindergartners. We're sure you'll enjoying  playing them with your child. These will give you ideas of more games you can make yourself and play together. 

In this game, help your child name each object. Then let your child choose the correct letter. Finally, let him/her click on the big blue button to see if his/her answer is correct. It's easy, quick fun!
Preschool Computer Games :

What's the first letter?


L - leaf, lemon, lock



What's the first letter?

P - pig, pear, penguin



What's the first letter?

S - scissors, sun, snake



What's the first letter?

T - turkey, two, tiger



What's the first letter?

W - waffle, watermelon, worm



What's the first letter?

B - butterfly, block, bird



What's the first letter?

R - raccoon, ruler, rooster



What's the first letter?

K - kite, key, kangaroo
How did your child do on these letters? Spend time together talking about the beginning sounds of all sorts of things around you. Here are a few more examples:
    C: car, coat, carrots
    H: house, heart, hand
    G: green, grass, glove
Your child will have a lot of fun,and you'll be glad for the early-learning start!
Why are preschool games so important?
Games are a FUN way to teach and reinforce important skills. Youngsters often need to be exposed to new ideas repeatedly,and in a variety of formats, before they finally grasp new information and concepts.
Great teachers and parents are mindful of this and use a variety of activities throughout the day, including:
Oral practice - Use words in context, accentuating letter sounds
Reading practice - Even young learners can recognize letters and simple words when they've seen them before or have learned to decode them

Written practice - Give students worksheets to complete as well as letters and simple words to copy from the board
Games - Preschool computer games, phonics games and sight word games can incorporate a variety of these methods. Plus they teach kids to cooperate with each other, to take turns and to follow a plan.
What could be better?
More Preschool Learning Games & Activities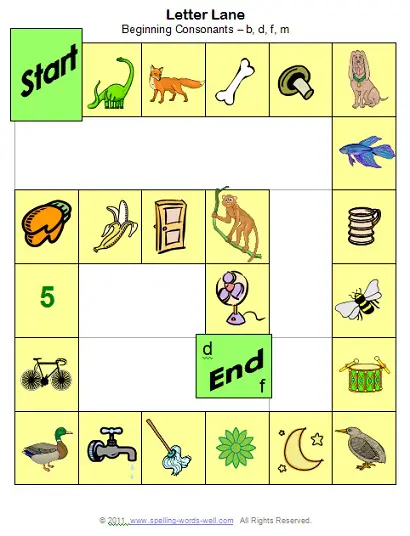 Letter Lane - A phomenic awareness board game that features beginning consonant sounds for the letters b,d,f and m. No reading is necessary.
ABC Pop Up! Super-simple classroom activity to practice saying the letters of the alphabet in order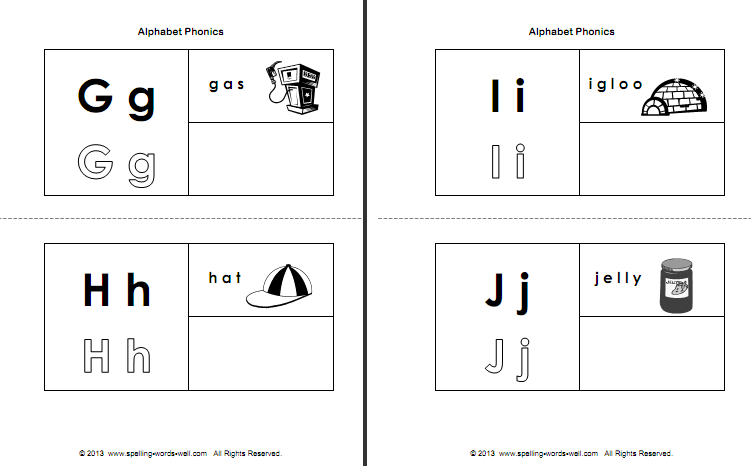 Alphabet Phonics Booklet - A printable booklet for each child to customize! Kids will trace letters, color and add their own own pictures for each letter of the alphabet
Alphabetical Objects and Which One - Simple activities for the home or  classroom to practice beginning sounds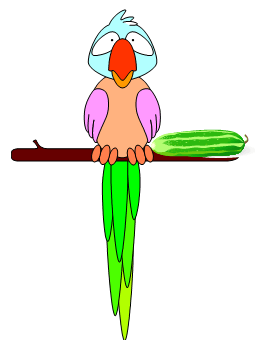 ABC Phonics Poem - This is fun and funny! Goofy pictures and silly phrases will reinforce the sounds for each letter of the alphabet.
Tic-Tac-Toe and What's Right? - Two very easy-to-implement ways to practice primary phonics skills
Consonant Clues- A perfect companion activity to the game at the top of this page! Kids listen carefully and try to guess the mystery object. Fun!
---