Dolch Sight Word List
Nouns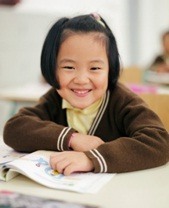 The Dolch Sight word list contains both Dolch Sight Word List service words and the nouns listed below.  (Service words are those used very frequently like the, we, you, am, again, always.)
When students learn to spell both the service words and the nouns below, they will be equipped to write interesting sentences and stories confidently.
Dolch Sight Word List - Important Nouns


bread
A - apple
B - baby, back, ball, bear, bed, bell, bird, birthday, boat, box, boy, bread, brother
C - cake, car, cat, chair, chicken, children, Christmas, coat, corn, cow
D - day, dog, doll, door, duck
E - egg, eye
F -farm, farmer, father, feet, fire, fish, floor, flower
G - game, garden, girl, good-bye, grass, ground, 
H - hand, head, hill, home, horse, house

kitty
K - kitty
L - leg, letter
M - man, men, milk, money, morning, mother
N - name, nest, night
P - paper, party, picture, pig

rabbit
R - rabbit, rain, ring, robin
S - Santa Claus, school, seed, sheep, shoe, sister, snow, song, squirrel, stick, street, sun
T - table, thing, time, top, toy, tree
W - watch, water, way, wind, window, wood
Ideas for Practicing Dolch Nouns

Try these two simple ways for your students to practice reading, writing and spelling the nouns in this Dolch sight word list: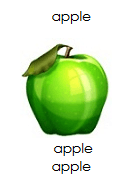 1) Ask the student to write three of these nouns on his paper and draw a picture for each one. Then ask him to write the noun two more times under each picture.
2) Give students a list of 5-10 nouns, each  beginning with a  different letter of the alphabet. Ask the  student to first copy your list, then  write the words again  in ABC order.                        

More Dolch Sight Word Resources
We have many more sight word resources and spelling helps, including these:
Sight Words Worksheets - This simple, appealing worksheets provide important practice in recognizing some of the Dolch nouns. They'll also need to pay close attention to correct spelling.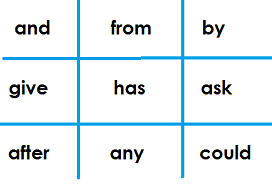 Sight Word Games:
Love the Letters! - Three fun activities for partners using any sight words.
Tic-Tac-Toe Sight Word Game - A simple, fun format that kids can use over and over with any sight words.
Sight Word Lists:

Kindergarten sight words: A list of preprimer and primer sight words from the Dolch service list, along with several aways to practice the words with your young students.
First grade sight words: Printable list of 40 1st grade sight words, along with ideas for practicing these words at home or at school.
---