Sight Words Worksheets

These sight words worksheets are simple, fun and ready-to-go!  Both feature easily-recognizable objects from the list of  Dolch nouns.
In the first worksheet, students will find a word that matches each of eight pictures and write it under the picture. On the second page, students will need to carefully read each word to circle the sight words that are spelled correctly. They will also write it once themselves.
Be sure to scroll to the bottom of the page for more free printables
for early learners.

Sight Words Worksheets #1

Get both printable worksheets here.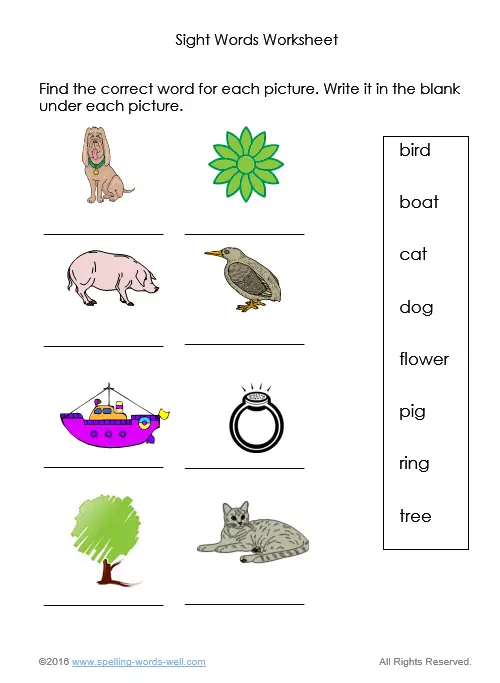 Worksheet #2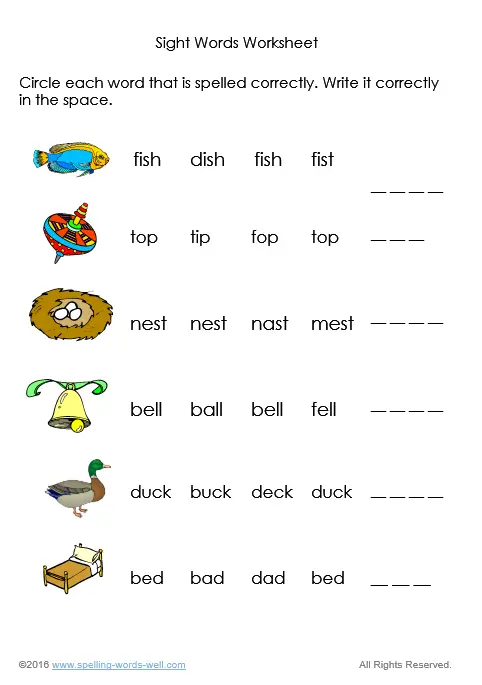 More Sight Word Resources
See our entire assortment of Sight Word Games or try these first: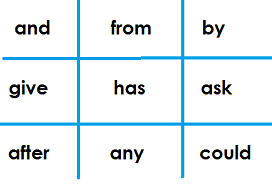 Love the Letters! - Three fun activities for partners using any sight words.

Tic-Tac-Toe Game - A simple, fun format that kids can use over and over with any sight words.
What's Missing? - Try these games to build reading, spelling and memory skills!
Bingo Sight Word Games - Printable game cards are ready-to-go! From my other website, Word-Game-World.com.

Tips for Teaching Sight Words
Meaning and repetition are the keys to successfully teaching sight words. Some kids will naturally learn sight words, simply by reading. But many other children will need your help. 
1) First, be sure kids know the meaning of the words you are teaching, especially in the case of concrete nouns and action words. Show pictures and actions. Talk about their meaning. Use the words orally in sentences, over and over.
2) Secondly, provide lots of literacy activities, including word games and sight words worksheets. Read more complete tips here. 
More Spelling Worksheets for Early Learners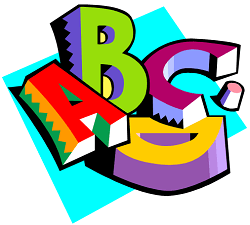 Alphabet printables: All spelling begins with letters.These worksheets cover ABC order for beginners. For grades preK-1.
ABC Fill-Ins: Two pages give students practice in completing the alphabet, then finding letters that spell a few kid-friendly words.  For preK-K.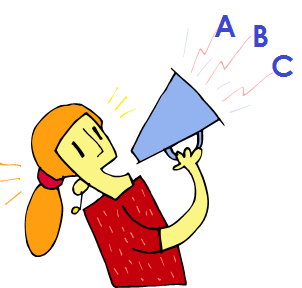 ABC Puzzlers: This free alphabet worksheet asks kids to complete a dot-to-dot and identify the letters of the alphabet in order. 
For preK-K.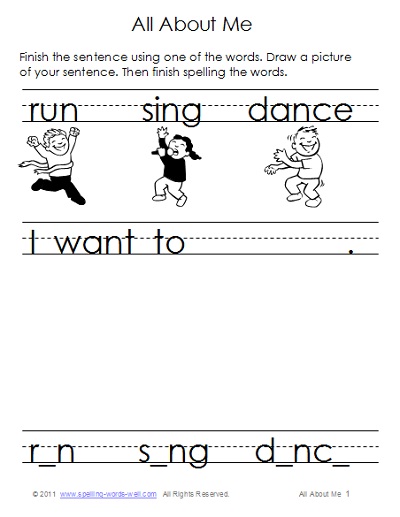 Literacy Worksheets - More fun, easy pages to go with our alphabet printables. They're also perfect for early learners! Kids will customize their own sentences and drawings. They can even complete the pages more than once!

See our collection of Phonics Activities and Phonics Worksheets. Here are just a few of our pages:

Letter Lane - A phonemic awareness board game that features beginning consonant sounds for the letters b,d,f and m. No reading is necessary.

ABC Phonics Poem - A fun and funny way to learn about initial sounds!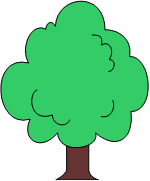 Alphabet Phonics Booklet - Students customize their own pages in this A to Z phonics activity.
ABC Fill-Ins: Two pages give students practice in completing the alphabet, then finding letters that spell a few kid-friendly words.  
1st grade spelling words - Some of your students may be ready for more difficult words, practice games and other activities. There's no need to hold kids back if they're ready to move forward!

Fun Spelling Worksheets for Grades 1 and 2:  50 all-new, fun printables you won't find anywhere else!
Sign Up Here for My Free Newsletter

---