Offer Your Kids Spelling Games for Fun & Learning!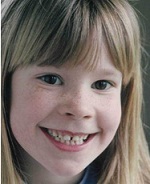 If you can offer kids spelling games in your classroom or home school, your students will be delighted, and they'll have fun while they learn!
There's  nothing wrong with keeping a few good commercial games on your shelves that kids can play at the end of a class period. The break in routine will be welcome to your students, and they just may learn something while they play!

Guidelines for Using Kids Spelling Games

Here are some tips for using commercial spelling games in the classroom:

Choose games at an appropriate grade level for your students.

Read recommendations to learn which ones other parents and teachers have found helpful. 
Get the most "bang for your buck" by purchasing only games that are flexible enough to work for different spelling abilities.


Keep your games and game pieces organized. There's nothing worse than kids getting halfway through a game and then realizing they can't finish because of missing parts. Keep essential game pieces inside resealable plastic bags, either inside the game box or taped to the outside of the box. Store games altogether in a place where they won't get damaged.
Use a variety of learning games. We have several simple free spelling games to use in addition to the pricier store games. Rotate the commercial games that you use.
Use these games sparingly. Games will soon lose their appeal if they're available every day. Save the games for rainy days, Friday afternoons or as a reward for completing an important unit.
Remember that students learn the most about spelling by reading and writing. Games are a great supplement to learning, but not the most important tool for spelling success.
Our Recommendations

As an Amazon Associate I earn from qualifying sales.
Printable Kids Spelling Games

I've written lots of original spelling word games that you can print for free from this website. See the entire collection, or take a peek at a few of them here: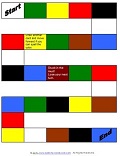 Color Land Game - Kids practice spelling color words as they try to reach the finish line. Fun for grades 1 - 2.

Compound Word Wizards - Whole class  or large-group activity for practicing compound  word. For grades 2 - 4.
Double the Fun - To double or not to double the final consonant when adding a suffix? Another great game for spelling fun!  For grades 3 - 5.
Fifty-Fifty - Fun word game for kids. Older students earn points as they engage in word play and spelling fun. Grades 4 - 8.
Missing Letters and In Between - Two super-simple ways for students to practice spelling, develop their vocabulary and practice dictionary skills. Grades 4 - 8.
---