A Spelling Bee Quiz for You!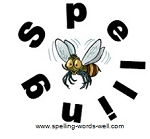 Here's a fun spelling bee quiz that covers some common words. This is a great assortment of spelling words for elementary age students. Parents and teachers, go through the quiz first yourself, then ask your favorite student to try it.

Note: This is a great exercise to complete before a spelling bee competition, or ANYTIME!

Spelling Bee Quiz

To complete this quiz, carefully read each set of words. Select the ONE word that is spelled INCORRECTLY. Then try to spell that word correctly. Finally, check your answer and figure out your score. 

To Score: Give yourself 1 point for correctly identifying the misspelled word. Give yourself 2 more points for spelling it correctly.


1. radioes, tomatoes, heroes


radios
2. pierce, wierd, fierce


weird
3. saddle,  cattle, easle


easel

4.  pickle, nickle, tickle


nickel
5. pedal, medal, graval


gravel

6. candle, sandle, handle


sandal
7. alley, allow, allready


already

8. octopus, rhinocerus, platypus


rhinoceros
9. scenery,  secretery,  celery


secretary
10. misspell, untill, fulfill


until

11. bagel, ankel, camel


ankle
12. mayer,  sailor, minister


mayor
13. relevent,  different,  apparent


relevant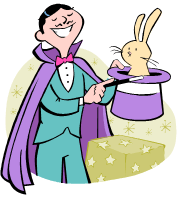 14. mansian, magician, musician


mansion
15. grateful, definitely, noticable


noticeable
Find Your Score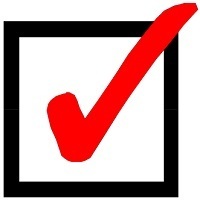 Give yourself 1 point for each incorrect word that you identified. Give yourself 2 more points for each of those words that you spelled correctly. Find your ranking:
41-45 - Excellent job!
35-40 -  Good job!
25-34 - Room for Improvement
0-24 - Work on your spelling. You can start by learning the words on the spelling lists on this page!
Looking for another spelling bee quiz?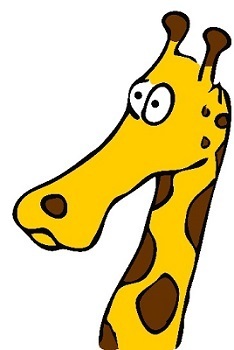 Try this quiz which features more great spelling bee words!
Here are some ideas for classroom "pop" spelling quizzes. You'll want to try at least one of these this week!
More Spelling Bee Games

If you're looking for a different twist on the conventional spelling bee, try one of these fun new games. They provide a good way to practice spelling words, which is the whole point, right?
Step Up is a fun spelling bee team game. When all the team members spell correctly, the team moves ahead. It can be used with any set of spelling bee words and can be used with most grades.
Silent Spelling Bee Games  It's a whole different game when students are working silently! We think you'll like this twist.
My AnyWord Partner Games and Swapsheets are a fun way to engage students in learning, and in friendship! Check out this single volume, or the entire set of my three AnyWord books today. The set represents an especially great value!
Kids will enjoy practicing for spelling bees when you let them try one of our classroom spelling word games. This page contains oodles of fun games that can be used again and again with students of all ages, often with a variety of spelling words. 

Spelling Bee Words by Grade Level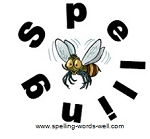 These word lists will help you prepare for your next spelling bee competition! Each spelling bee list contains 100 - 120 words, arranged generally from easiest to most difficult. 
---