6th Grade Spelling Bee Words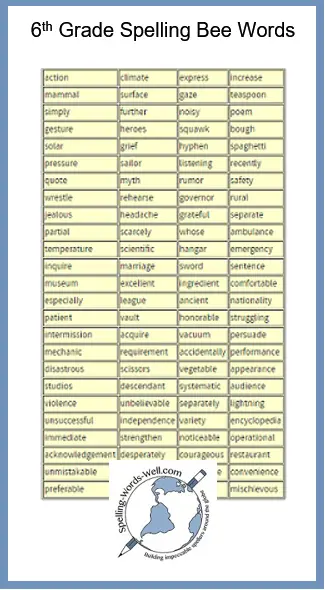 Are you a teacher looking for some 6th grade spelling bee words to use in your next classroom competition?
Or perhaps you're a parent or student trying to "study ahead" on some typical sixth grade spelling words. Either way, this list should help! 
We also have spelling bee lists for lots of other grades, too.
Most words here come from our list of 300 sixth grade spelling words. A few at the beginning are from our fifth grade list.

But beware! Many words at the end of the list are more difficult than our typical sixth grade words. (These words come from lists of frequently misspelled words or from adding prefixes and suffixes to other tricky words.) Words are generally arranged from easiest to most difficult.
Printable list of 6th grade spelling bee words
| | | | |
| --- | --- | --- | --- |
| action | climate | express | increase |
| mammal | surface | gaze | teaspoon |
| simply | further | noisy | poem |
| gesture | heroes | squawk | bough |
| solar | grief | hyphen | spaghetti |
| pressure | sailor | listening | recently |
| quote | myth | rumor | safety |
| wrestle | rehearse | governor | rural |
| jealous | headache | grateful | separate |
| partial | scarcely | whose | ambulance |
| temperature | scientific | hangar | emergency |
| inquire | marriage | sword | sentence |
| museum | excellent | ingredient | comfortable |
| especially | league | ancient | nationality |
| patient | vault | honorable | struggling |
| intermission | acquire | vacuum | persuade |
| mechanic | requirement | accidentally | performance |
| disastrous | scissors | vegetable | appearance |
| studios | descendant | systematic | audience |
| violence | unbelievable | separately | lightning |
| unsuccessful | independence | variety | encyclopedia |
| immediate | strengthen | noticeable | operational |
| acknowledgement | desperately | courageous | restaurant |
| unmistakable | recyclable | exaggerate | convenience |
| preferable | millionaire | rhythmic | mischievous |
You may wish to adjust our list for your specific group of students. Feel free to use additional easier words, or insert some more difficult ones.

Tips for Practicing Spelling Bee Words

1. Give students lots of practice in oral spelling before competitions. Ask students to spell words frequently aloud, even from their seats, for a bit of "performance" practice.
3. Be sure to use spelling bee words in sentences when quizzing students. For instance, pause, should be clarified so it won't be confused with paws:  The officials decided to pause the game while they reviewed the last play.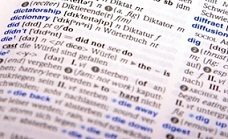 3. Stretch students' vocabulary. Introduce them to new words in daily conversation. Use a dictionary to find new words. Better yet, ask students to find words that are new to them and turn them in.  At the beginning of each week, post three of these new words, submitted by students, on the board. Ask the student to submitted each one to define the word and use it correctly in a sentence. Include these new vocabulary words in your weekly spelling quizzes. 

4. Consider rewarding students who submit a certain number of new vocab words, or who score very high on your spelling quizzes and vocab words. As the saying goes, "Nothing succeeds like success!"

NEW! Spelling Bee Words List - 25 Challenging Spelling Bee Words with Pronunciations and Meanings! Teachers, use these for classroom warm-ups or competitions. Students, learn these before your next competition! 
You may also enjoy this list of 25 Hard Spelling Bee Words and Definitions. This is required learning for anyone who wants to excel in an upper grade spelling competition. Please take time to learn the word meanings, along with the spellings!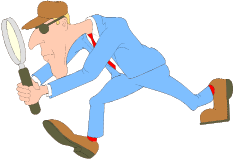 For a change of pace, try one of my difficult spelling brain teasers. In The Message, students must find spelling errors and decode the hidden message! It's tricky enough for adults, but can YOUR students solve it? Maybe in pairs???

More 6th Grade Spelling Bee Words & Helps

Need more words with sentences, rules, award certificates, and lots of organizational tips? Please consider purchasing our exclusive Spelling Bee Toolbox, for grades 3-5 and grades 6-8. Each one contains 600 grade-appropriate bee words, used in sentences, and all the resources you need for a successful spelling bee! Learn more.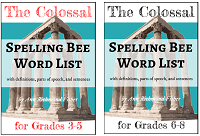 Or use our  Colossal Spelling Bee Word Lists, if you're holding a competition in which you require definitions, parts of speech and sentences. In each eBook, you'll find 600 all-new words!
Reward your spelling bee winners or your hard-working spellers anytime with our own Spelling Words Well mugs!
Sign Up Here for My Free Newsletter


Ann Richmond Fisher is a longtime published educational writer, a former classroom teacher and a former homeschool teacher. Ann's spelling bee resources, graded spelling word lists, spelling games, worksheets, and other language arts resources have become respected around the globe since she launched Spelling-Words-Well in 2010.
Ann is also the creator of www.word-game-world.com.
---
6th Grade Spelling Bee Words