Spelling Bee Lists for Upper Grades

New words for 2023-24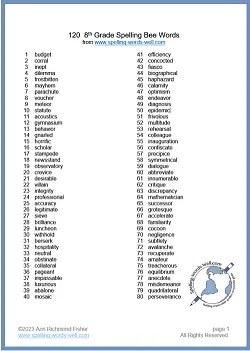 Are you a teacher looking for spelling bee lists to use in your next classroom competition? Or perhaps you're a parent or student trying to "study ahead" on some typical spelling bee words. Either way, this list should help! I've carefully compiled this list after researching a number of online and in-print resources. 

This page features 120 spelling bee words for  8th grade. It's a great study list for students in 6th, 7th and 8th grades. Use the links below to find my lists for other grades.
Printable spelling bee list for 8th grade

         1        budget

         2        corral
         3        inept
         4        dilemma
         5        frostbitten
         6        mayhem
         7        parachute
         8        voucher
         9        meteor
       10       statute
       11       acoustics
       12       gymnasium
       13       behavior
       14       gnarled
       15       horrific
       16       scholar
       17       stampede
       18       newsstand
       19       observatory
       20       crevice
       21       desirable
       22       villain
       23       integrity
       24       professional
       25       accuracy
       26       legitimate
       27       sieve
       28       brilliance
       29       luncheon
       30       withhold
       31       berserk
       32       hospitality
       33       neutral
       34       obstinate
       35       collateral
       36       pageant
       37       impassable
       38       luxurious
       39       abalone
       40       mosaic
       41       efficiency

       42       concocted
       43       fiasco
       44       biographical
       45       haphazard
       46       calamity
       47       optimism
       48       endeavor
       49       diagnosis
       50       epidemic
       51        frivolous
       52        multitude
       53        rehearsal
       54        colleague
       55        inauguration
       56        confiscate
       57        precipice
       58        symmetrical
       59        dialogue
       60       abbreviate
     61        innumerable
     62        critique
     63        discrepancy
     64        mathematician
     65        successor
     66        grotesque
     67        accelerate
     68        familiarity
     69        cocoon
    70       negligence
    71       subtlety
    72       avalanche
    73       recuperate
    74       amateur
    75       treacherous
    76       equilibrium
    77       anecdote
    78       misdemeanor
    79       quadrilateral
    80       perseverance
    81       piccolo

    82       susceptible
    83       mythological
    84       chameleon
    85       lieutenant
    86       aerial
    87       unconscious
    88       chandelier
    89       erroneous
    90       apostrophe
    91       psychiatrist
    92       simultaneous
    93       pneumonia
    94       acquisition
    95       penitentiary
    96       variegated
    97       reservoir
    98       accommodations
    99       synchronize
    100       quantifiable
    101       acknowledging
    102       proprietor
    103       espionage
    104       undecipherable
    105       mischievous
    106       schizophrenic
    107       unanimous
    108       pseudonym
    109       accompaniment
    110       blasphemous
    111       eccentric
    112       anonymous
     113       incalculable
    114       loathsome
     115       magnanimous
    116       coalesce
    117       continuum
    118       dossier
    119       restaurateur
    120       boutonniere
Note: You may wish to adjust this list for your group of students. Feel free to substitute a few easier words or insert some more difficult words. 
Important Tips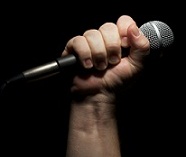 1. Give students lots of practice in oral spelling before competitions. Ask students to spell words frequently aloud, even from their seats, for a bit of "performance" practice.
2. Be sure to use spelling bee words in sentences when quizzing students. For instance, bizarre, should be clarified so it won't be confused with bazaar:  The dog's behavior was so bizarre, the veterinarian knew it was gravely ill.
3. One set of tricky spelling words may be those that contain "extra" vowels, vowels that form their own syllable, or vowels that are frequently replaced with incorrect vowels. Troublesome words include: 'ancient
coupon
disastrous
familiar
marriage
separate
temperature
vacuum
vegetable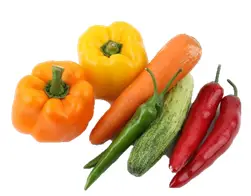 One of the best ways to learn some of these these words is to over-emphasize the problematic vowel when pronouncing the words. For instance, teach your student to say: 
vegetable:  Say  "vej-EH-tuh-buhl"

familiar: Say  "fuh-mil-E-yer"   or  "fuh-mil-I-yer"
vacuum: Say "vac-you-oo-um" 
NEW! Spelling Bee Words List - 25 Challenging Spelling Bee Words with Pronunciations and Meanings! Teachers, use these for classroom warm-ups or competitions. Students, learn these before your next competition!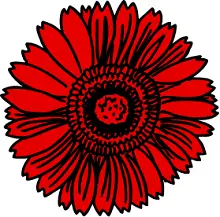 chrysanthemum
You may also enjoy this list of 50 Hard Spelling Bee Words and Definitions. This is required learning for anyone who wants to excel in an upper grade spelling competition. Please take time to learn the word meanings, along with the spellings!


Worksheets for More Spelling & Vocab Practice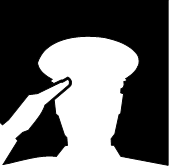 At-TEN-tion!  Complete the spellings of words with the letters TEN on this fun English worksheet. Great vocabulary and spelling practice! For grades 4-8.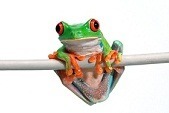 Croaky Meets the Plumber and Extra Letters Worksheets: Students chose the correctly spelled words to complete an interesting story or eliminate extra letters to solve a word puzzle. Based on our sixth grade spelling word list.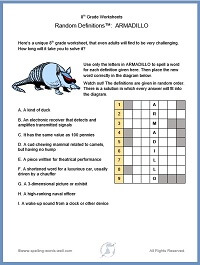 8th Grade Worksheet featuring an ARMADILLO! Students must form a word for each clue using only the letters in ARMADILLO, then place the words correctly into the diagram. Great vocab and spelling practice!
Wacky Weather Cryptogram Worksheet: Puzzle page for upper grades. Includes instructions so students, parents or teachers can make more cryptogram puzzles with any word list. Grades 6-9.
Teachers: Need Another Spelling Bee List?


Our Spelling Bee Toolbox eBooks are comprehensive resources for anyone who wants a simple way to put together a classroom, all-school or multi-school spelling bee. 
Each eBook contains 600 words and sentences, rules, award certificates, organizational tips, student helps and much more. We also offer additional sets of 600 spelling bee words and sentences for those who don't need all the other bells and whistles. Also, see our 100 Difficult Words for Spelling Bees that includes definitions, pronunciations, sentences and more.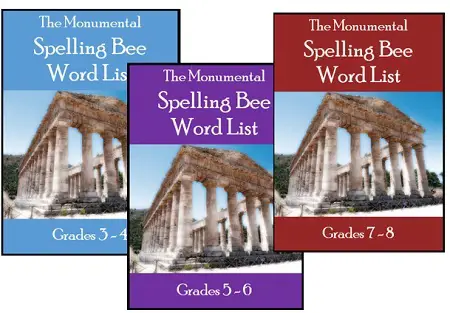 Or use our Monumental Bee Word Lists, if you're holding a competition in which you require definitions, parts of speech, language of origin and sentences. In each eBook, you'll find 400 all-new words!
Students: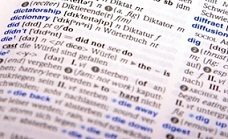 If you're looking for more words to study, see our list of frequently misspelled words. Or take our Dictionery/dictionary quiz!
FAQs
A: Scripps Spelling Bee has resources at https://spellingbee.com/. Many more free spelling bee lists can be found here at https://www.spelling-words-well.com/  At this site, lists for grades 2-8 are compiled by a veteran teacher and educational author.

A:  1) Students should have lots of practice spelling orally.

2) Students should learn words in context. They should listen carefully as words are used in sentences so they can distinguish between the words "capital" and "capitol" for example.

3) Students should practice challenging words: those with troublesome vowel combinations, silent consonants, and unfamiliar words.
A: YES! Students can play spelling bee games, and solve crosswords, word scrambles, cryptograms and almost any kind of word play game. All of these will help kids learn and remember how to spell tricky words!
Sign Up Here for My Free Newsletter

---

Ann Richmond Fisher is a longtime published educational writer, a former classroom teacher and a former homeschool teacher. Ann's spelling bee resources, graded spelling word lists, spelling games, worksheets, and other language arts resources have become respected around the globe since she launched Spelling-Words-Well in 2010.
Ann is also the creator of www.word-game-world.com.
8th Grade Spelling Bee Words