Free Crossword Games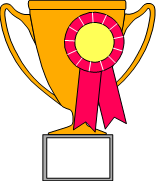 Free crossword games don't get more interesting than this one! Your job is to place 32 difficult spelling words into the diagram. If you can spell all these words correctly, and if you know the word meanings, you just might do well in a spelling bee!

Spelling Bee Challenge

Count the spaces in the diagram to find which words will fit where. Start with the 11-letter word, and work in pencil on the printable page.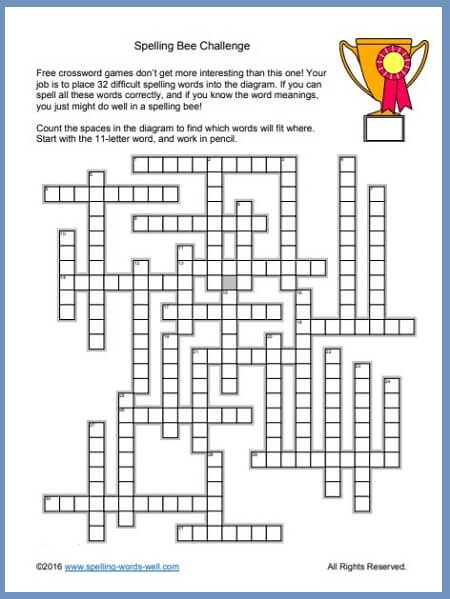 Clues
6-letter words
eczema
euonym
fracas
milieu
phyllo
7-letter words
baroque
berserk
kibbutz
knaidel
8-letter words
bouillon
canaille
coalesce
vignette
9-letter words
acquiesce
catamaran
croissant
gladiolus
logorrhea
maelstrom
mezzanine
psoriasis
saccharin
10-letter words
asceticism
insoucient
rendezvous
repertoire
sychophant
11-letter words
condominium
 12-letter words
antediluvian
juvenescence
prospicience
sacrilegious
Teachers and Parents, if your students or children are serious about competing in a spelling bee, or if they just like to learn challenging words, quiz them on the words in this crossword puzzle. Can they spell each word? Do they know the word meanings? Can they use each word in a sentence?
For lots more help with preparing for spelling bees, and for TONS of spelling bee words, check out some of these spelling bee resources!

More Free Crossword Games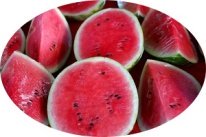 Watermelon Words - Every answer to this fun crossword is spelled using the letters in WATERMELON.  (You'll be surprised at how many words are possible.) A juicy challenge, for sure!
A Long and Short Crossword - Find LONG synonyms for some clues and SHORT synonyms for others. Are you up to this challenge?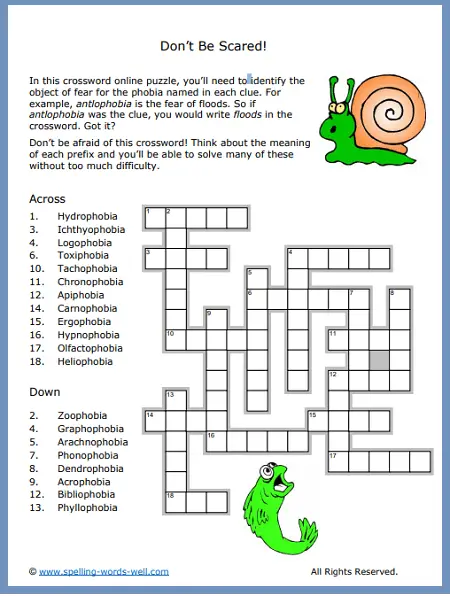 Don't Be Scared! - Just face your fears as you try to complete this fascinating online puzzle that's all about phobias!  You'll find twenty clues for you to solve in this printable puzzler.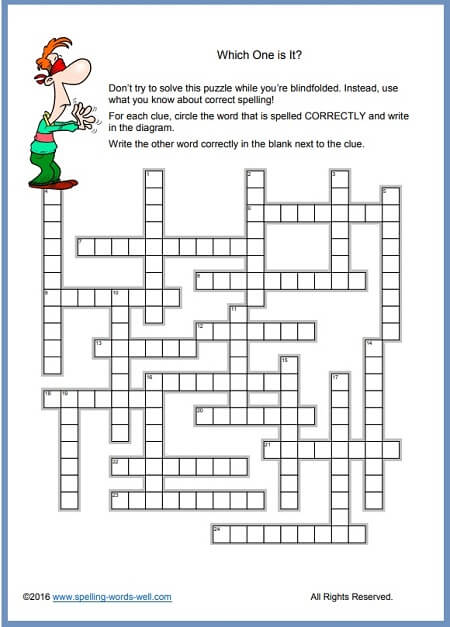 Which One Is It?  Don't try to solve this tricky puzzle while you're blindfolded. Instead, use what you know about correct spelling! Choose the one word that is spelled correctly and write it in the puzzle.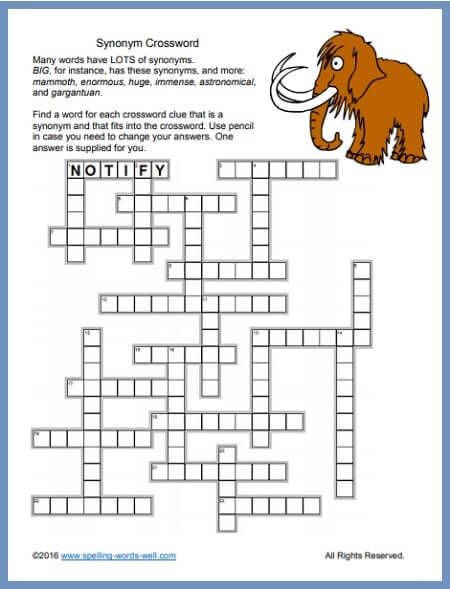 Synonym Crossword: Can you solve this mammoth-sized challenge? For each clue you must select a synonym that fits into the diagram. Since most words have many synonyms, this printable crossword puzzle can be a bit tricky! Stretch your vocabulary AND spelling skills as you work to complete it. 
Doctor, Doctor!  You may know the names of most of the kinds of specialists listed in this puzzle. But you'll have to also spell them correctly to correctly to complete the puzzle! How long will it take you to supply all these answers?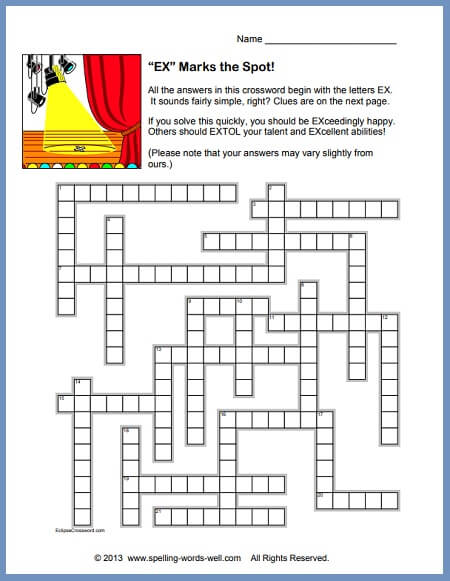 EX Marks the Spot: All the answers in this crossword begin with EX. Fun vocabulary practice for upper grades! Note: If you solve this quickly, you should be EXceedingly happy. Others should EXTOL your talent and EXcellent abilities!
Fill-In Puzzles for 3rd, 4th, and 5th graders: Two fill-in puzzles that feature ER/OR words and AL/EL/IL/LE words. Great spelling practice for middle graders!
I'm writing lots more new crosswords, so please check back again soon!

You can find even more crosswords ...


---on my other website, www.word-game-world.com!  Find three sets of free crossword games arranged by difficulty. Here are just two examples from the medium set:
Words in CROSSWORD PUZZLE Every answer in this unique puzzle is spelled using only the letters in CROSSWORD PUZZLE.  How long will it take you to complete this one???

Corny Jokes Crossword - In this printable crossword puzzle, every clue is very corny joke or riddle!

Ann Richmond Fisher is a longtime published educational writer, a former classroom teacher and a former homeschool teacher. Ann's spelling bee resources, graded spelling word lists, spelling games, worksheets, and other language arts resources have become respected around the globe since she launched Spelling-Words-Well in 2010.
Ann is also the creator of www.word-game-world.com.
---