Free Spelling Worksheet
This free spelling worksheet uses a fun format that you can use over and over again with almost any grade. We all know how much students love to do word search puzzles, and this one has a fun educational twist! We used words from our list of
fifth grade spelling words
for this worksheet.
What's Right?
The word list contains 50 words, but only 30 of them are spelled correctly. Students will find only the correctly spelled words in the puzzle.
Word List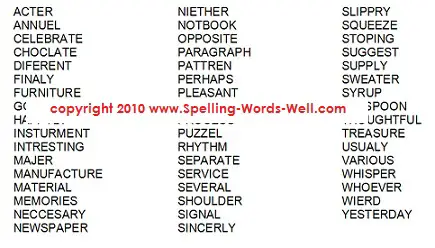 More Spelling Worksheets:

Literacy worksheets for early learners
- We've combined spelling, reading and writing in these fun new pages. For grades K-2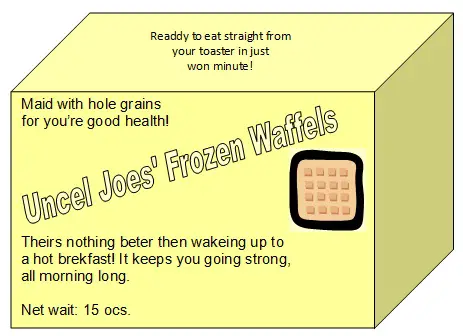 Free teacher worksheets for spelling - Wacky packages!
- Find the spelling errors on these whimsical boxes. For grades 4-6.
Fill-in crosswords:
These unique puzzles use important words from our fourth grade spelling word list. Lots of puzzling fun!
Spelling word puzzlers:
Students chose the correctly spelled words to complete an interesting story or eliminate extra letters to solve a word puzzle. Based on our sixth grade spelling word list. Suitable for grades 5-7.
To see the full assortment for grades K-7,
please use the
Spelling Worksheets
button on the left.
Additional Resources:
I'm always working on more spelling resources, so please visit again soon! If you see something you like, please tell another teacher or parent.
Teaching Tip

: Ask your students to make smaller word search puzzles using this same idea. They'll have loads of spelling fun all year long!
---