Difficult English Spelling Words
If you've been studying English spelling words, you know that there are plenty of difficult ones to learn. What are some of the best ways to learn these words?
Read on for our suggestions...
Read good literature. You'll see the most important words spelled correctly and used in context
Study word lists, like the ones on this page.
Keep a list of the words that are most difficult for you.
Practice writing these words.
Difficult English Spelling Words
- Our list of 285
words spelled with IE and EI
. Use this list to learn and practice the words you use most. Expand your skills and vocabulary with words you don't know. Use our free
Step by Step spelling lesson plans
to learn more about mastering these words.
Hard Spelling Words
- This list includes words in which it's sometimes hard to remember if
the consonants are doubled when suffixes are added.
Print out the word list to use with the
Step by Step free spelling lesson
that explains this skill.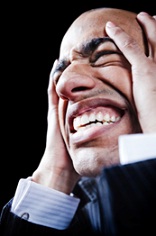 Spelling Demons
- Sometimes the words that trip us up are those that are easily-confused with other words, like desert/dessert and allusion/illusion. Master this list to improve your spelling skills.
Online Grammar and Spellchecker - Here's a link to one of the best programs around. You can try it for free! I did, and it's amazing how thorough and helpful it is! If you're writing something that matters, it may be worth the small price to ensure your text is great!
8th grade spelling words - No matter what your age, you need to learn these words!
9th grade spelling words - More spelling demons for high school students and adults.
102 Most Frequently Misspelled Words - If you study just one word list on our site, it should be this one. It contains words we use often. They're words you'll want to get right every time! Helpful for ESL students, adults and kids in grades 6 and up.
Tricky Elementary Spelling Words - Students in grades 2-5 sometimes need extra practice with these 100 common words.
We have printable standard word lists for grades 1 - 7, too!
You'll find our most difficult words in this set of 100 Difficult Spelling Bee Words. The eBook includes pronunciations, definitions, sentences and more.
---