6th Grade Spelling Words and Activities
Our 6th grade spelling words and activities are great resources for parents, teachers and students. Upper elementary students are mastering more and more spelling words, but there's no need to stop learning now!
6th Grade Spelling Word Lists
6th Grade Spelling Words -300 spelling words for your sixth grader to use and master. Handy for teacher-created worksheets, games and activities
6th Grade Spelling Bee Words - Get ready for your next classroom competition with this carefully-selected list of 100 words.

102 frequently misspelled words: Study this list to boost your spelling abilities. Everybody has a few spelling glitches!
Worksheets, Sentences and Activities
Brain teasers for all abilities. Try our Level 1 or Level 2 puzzlers for new ways to help students think and spell!
Sixth Grade Spelling Sentences- Entertaining dictation sentences to provide your students with important practice in listening and spelling
Free printable spelling worksheets
- A great way to practice important spelling words. We've included a whimsical story and a puzzle-y worksheet especially suited for upper level students.
Spelling Quizzes from the Evening News
- 4 fun spelling exercises. Can your students find and correct all the mistakes in these news reports?
Antonym Antics
- A worksheet for students who are ready for a challenge!
For more ideas for practicing spelling words with your students, check out our large assortments of:

Use our AnyWordTM Books for oodles of worksheets, games and writing prompts that you can use with any spelling words. Use your favorite pages again and again. They'll turn out different every time! Sixth graders will especially enjoy our Partner Games and SwapSheets!
Teaching Tips
Teaching 6th grade spelling
- Tips for teaching two kinds of problematic spelling words in sixth grade
More tips for Building Spelling Skills - How to focus your instruction so that your upper elementary students will continue to improve their spelling
Step-By-Step Spelling Lesson Plans
- Here's a very methodical way to teach, or learn, those tricky IE/EI words. Great for ESL students, upper elementary students, or adults. You can use every step of this lesson, or just the ones that you need. This free printable lesson includes a link to big list of IE/EI words for extra study and practice.
Newsletter Sign-Up
Please sign up to receive our free newsletter. You'll receive a bunch freebies when you sign up. The newsletter includes teaching ideas and free resources for teachers and parents. Learn more!
We promise not to share your information with anyone!


More Resources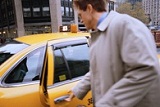 Troublesome Homonyms Explained, Part 1:
Improve spelling skills by choosing the correct homonym. Definitions and examples included for homonyms beginning with A - P. Free pdf.
Troublesome homonyms Explained, Part 2:
Here's more spelling help with homonyms. If your/you're ever to/too confused to use the correct homonym, print out this free, handy reference tool! Homonyms beginning with P - Y.
For even more ideas for teaching spelling, visit our 4th grade spelling, 5th grade spelling,and 7th grade spelling pages. Many of these activities and teaching tips can also be used with sixth graders.
Or,
contact us
with your questions. We'll be happy to help!
---