Free Vocabulary Worksheets

Antonym Antics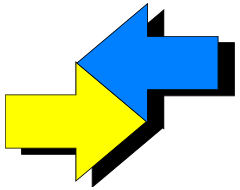 Our free vocabulary worksheets include some excellent spelling practice, too. Instead of simply learning vocabulary words the old-fashioned, boring way, why not give your students some critical thinking, highly-engaging worksheets like this one?
The printable worksheet on this page features antonyms. Try to solve it yourself first, so you'll know what challenges your students might encounter. Check your answers at the bottom of the page. Then grab the printable page to print for your students. Remember, classroom permission is always granted here at Spelling Words Well!
Directions:
1. First select the keyword that is spelled correctly.
2. Then find a word in the same row that is an antonym for one of the meanings of the keyword.
Sound simple? Give it a try and find out!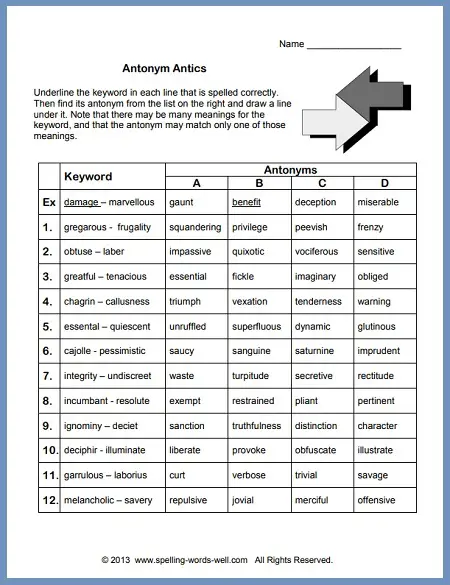 1. frugality A) squandering
2. obtuse D) sensitive
3. tenacious B) fickle
4. chagrin A) triumph
5. quiescent C) dynamic
6. pessimistic B) sanguine
7. integrity B) turpitude
8. resolute C) pliant
9. ignominy C) distinction
10. illuminate C) obfuscate
11. garrulous A) curt
12. melancholic B) jovial

More Free Vocabulary Worksheets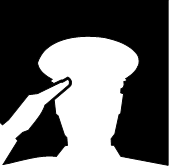 At-TEN-tion!  Complete the spellings of words with the letters TEN on this fun English worksheet. It's another one of our popular free vocabulary worksheets!
Armadillo Puzzle Worksheet   Students must form a word for each clue using only the letters in ARMADILLO, then place the words correctly into the diagram. They'll need to use some logic,  trial and error, along with good spelling and vocab skills as they complete this engaging page.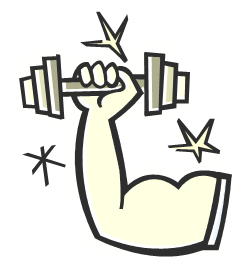 "Ex" Marks the Spot - Another great vocab worksheet featuring words that begin with EX.

Hard Word Search Puzzle & Mystery Word Scrambles - Challenging word play activities that reinforce strong spelling skills
Assembly Job - Reassemble the parts of 12 (mostly) familiar words. The trick is to use each word part exactly once. It's a great activity page for vocabulary and spelling practice!

If you like challenging word play games, as well as crosswords, word searches, anagrams and word scrambles, please visit my other website!

Vocabulary and Spelling Activities - Let students help make these weekly vocab-boosting exercises! Get students into their dictionaries to learn new and use new words. 
Weekly Vocabulary Builders for home and classroom  More ideas for learning activities that you can use week after week, all year long.
Cryptogram Worksheet: Puzzle page for upper grades. Includes instructions so students, parents or teachers can make more cryptogram puzzles with any word list. Vocabulary and spelling skills are a must!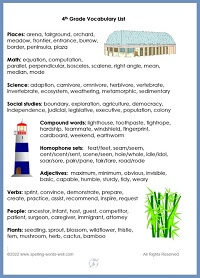 Check out my graded Vocabulary Word Lists, beginning with Kindergarten on up! Lists contain at ;east 175 carefully selected, grade-appropriate vocab words. Each web page includes suggestions for use and links to worksheets and other helpful resources.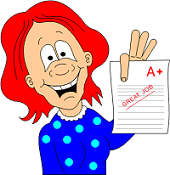 Ann Richmond Fisher is a longtime published educational writer, a former classroom teacher and a former homeschool teacher. Ann's spelling bee resources, graded spelling word lists, spelling games, worksheets, and other language arts resources have become respected around the globe since she launched Spelling-Words-Well in 2010.
Ann is also the creator of www.word-game-world.com.
---