6th Grade Vocabulary Worksheets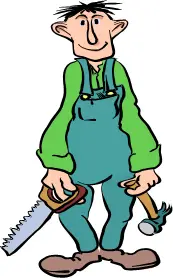 This 6th grade vocabulary page will challenge your students! The directions are simple. Just reassemble all 24 word parts into 12 larger words.  
Try it yourself and see if you think it's simple -- or not!
Assembly Job
Here's a peek at the printable page. Full instructions and text appear below.
Directions: Reassemble these small words into 12 new larger words. Each new word will be made up of two small ones.
Some of the word parts can be put together in more than one way, but your task is to find a solution in which every small word is used exactly once. Note that the small words are not always the same as the syllables of the large words. 
Complete Printable Worksheet & Answers
ad
car
far
lei
ore
ram
sure
thing
age
con
for
line
past
ray
take
ton
bet
due
kin
nap
par
sub
tent
ward
Use five of your new words in these sentences:

A. It's clear that the children all ______________ their new puppy.
B. The flu has been running ________________ among kids in the daycare facility.
C. There's no hurry; please return my book at your ________________.
D. When Granddad lived in London as a child, he used to buy candy for a ___________.
E. There are three cracked eggs in one ______________.
Be sure to use the printable worksheet and answer key.
More 6th Grade Vocabulary and Spelling Practice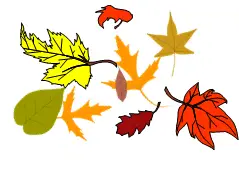 Double Duty - It seems that everyone LEAVES when it's time to rake the LEAVES. Your students will complete eighteen similar sentences by choosing the correct multiple-meaning word. Some are very challenging!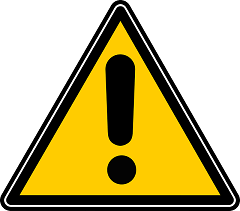 Proceed with Caution! - Students need great spelling skills AND they need to carefully read and follow directions to successfully complete this fun page!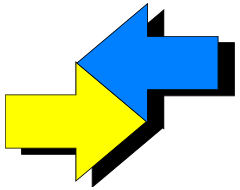 Antonym Antics - Challenging page for 6th grade vocabulary practice or any upper grade. How long will it take you solve this worksheet?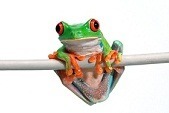 Croaky Meets the Plumber and Extra Letters The first page features a crazy story about a frog and a plumber. The second worksheet has a puzzle-y twist. Both worksheets use words from our list of  300 sixth grade spelling words.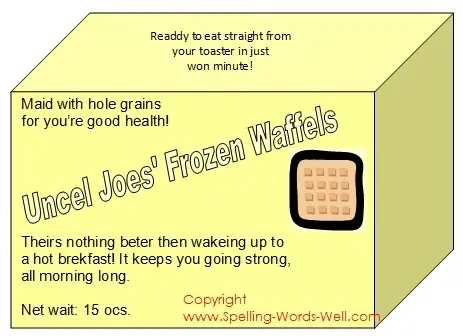 Wacky packages! - Students love to find others' mistakes, right? They'll enjoy finding the spelling errors on two whimsical boxes.  There's a wacky board game and a package of waffles you don't want to eat! Great for grades 4-7.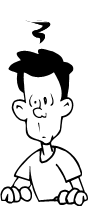 We have lots of brain teasers for kids of all ages that offer unique, fun ways to practice spelling.
Find the Right Words: Students identify correctly spelled words in a list and then find them in a fun word search puzzle. Based on our fifth grade spelling word list; suitable for grades 4-6.

Cryptogram Worksheet: Puzzle page for upper grades. Includes instructions so students, parents or teachers can make more cryptogram puzzles with any word list.

Hard Word Search Puzzle and Mystery Scrambles: Two challenging worksheets to stretch spelling and vocabulary skills. 

Check out our AnyWord Book Series! Three eBooks of fun worksheets, games and partner activities that you can use with Any Spelling Words!
More Spelling Resources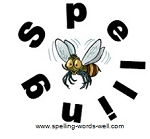 In addition to sixth grade vocabulary practice, you may also be interested in:
Spelling Bee Resources - If you're planning a spelling bee competition, you won't want to miss our vast assortment of spelling bee aids!
50 Sets of Confusing Homonyms - Defined, explained and used in sentences. It's a great boost for your 6th grade vocabulary lessons. 

Spelling Word Lists - Lots of lists for students in grades 1-9, as well as difficult words for upper grades and adults, all at your fingertips!
---