Spelling Word Lists
We gathered spelling word lists from all over our site into this one convenient page. Just choose the grade level you need from the list below. You'll find free printable lists at each link.
Use our printable spelling lists of 30 sample words at each grade level. Follow the instructions there to get a rough idea of the best place to start your student.
Grade-Level Lists
Sight word lists - An assortment of the building-block words in English for preK-grade3
1st grade spelling word list
2nd grade spelling word
s
- 175 important words for second graders
3rd grade spelling words -
200 fundamental words to study and use
4th grade spelling words
- 300 useful words for kids with growing vocabularies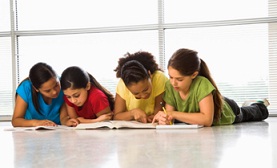 5th grade spelling words
- 300 words to help your students succeed
6th grade spelling words
- Another set of 300 words for your students to learn and practice
7th grade spelling words -
300 words that provide practice in important grade-level words.
8th grade spelling words - 250 challenging words for the growing vocabularies of junior high students
9th grade spelling words - 200 words, tough enough to challenge most adults!
Looking for a great way to practice all these spelling words? Check out our AnyWord Book Series! Three eBooks of fun worksheets, games and partner activities that you can use with Any Spelling Words!
Spelling Bee Word Lists
Find our spelling bee word lists for grades 3-8 here. If you need a lot of words, please take a look at our Spelling Bee Toolboxes. Each eBook contains 600 words and sentences, plus spelling bee rules, tips, certificates, and student helps. It's really the only resource you'll need for a successful spelling bee!
Spelling Skill-Building Aids
Here's a great book for upper grade students to use to boost their own spelling skills, or for parents and teachers to use with their students:
Better Spelling in 30 Minutes a Day (Better English Series)
It's available on Amazon. It's easy to use, and easy to understand. I heartily recommend it!
Remember that our lists fit general guidelines.Since curriculums and students' abilities vary, be sure to check more than one grade level to find exactly the words you need.
Be sure to use some of our
to practice all of these spelling words!
Please sign up to receive our free newsletter. You'll receive a bunch of freebies when you sign up. The newsletter includes teaching ideas and free resources for teachers and parents. Learn more!
We promise not to share your information with anyone!

---