Home Spelling Words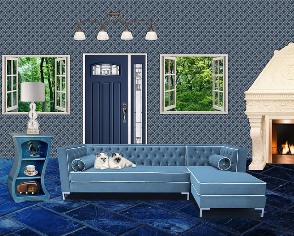 This list of 100 Home Spelling Words contains lots of items that are commonly used in and around the home. Words range from simple and very common (bed, floor, sink) to the difficult and not-so-common (bureau, chandelier).
No matter your student's age, there are important words here to be mastered! Don't miss the extension activities near the bottom of the page. 
Home Spelling Words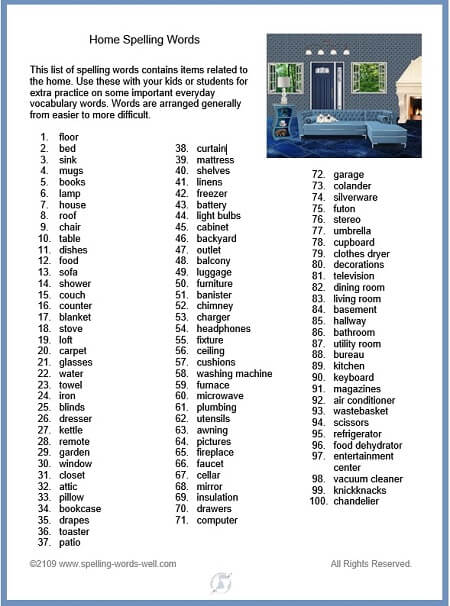 Here are the words that are included in the printable list:
floor, bed, sink, mugs, books, lamp, house, roof, chair, table, dishes, food, sofa, shower, couch, counter, blanket, stove, loft, carpet, glasses, water, towel, iron, blinds, dresser, kettle, remote, garden, window, closet, attic, pillow, bookcase, drapes, toaster, patio, curtain, mattress, shelves, linens, freezer, battery, light bulbs, cabinet, backyard, outlet, balcony, luggage, furniture, banister, chimney, charger, headphones, fixture, ceiling, cushions, washing machine, furnace, microwave, plumbing, utensils, awning, pictures, fireplace, faucet, cellar, mirror, insulation, drawers, computer, garage, colander, silverware, futon, stereo, umbrella, cupboard, clothes dryer, decorations, television, dining room, living room, basement, hallway, bathroom, utility room, bureau, kitchen, keyboard, magazines, air conditioner, wastebasket, scissors, refrigerator, food dehydrator, entertainment center, vacuum cleaner, knickknacks, chandelier
Extension Activities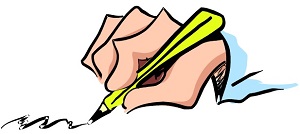 Ask comprehension questions that use many of the words on the list. Ask your student(s) to WRITE their answers to your questions. This provides good practice in correct word usage and spelling.
Here are some sample questions to use, and some possible answers. You can write additional questions of your own. 
1. List ten items from the list that are usually found in the kitchen. (sink, mugs, chair, table, dishes, counter, kettle, toaster, cabinet, microwave, faucet, colander, silverware, refrigerator, etc.)
2. Which items usually use electricity?  (stove, iron, kettle, toaster, freezer, charger, washing machine, microwave, computer, clothes dryer, keyboard, refrigerator, vacuum cleaner)
3. Which items can be found outside the home? (garden, patio, backyard, awning, chimney, garage)
4. Which two words refer to places in which food or dishes are stored? (cabinet, cupboard)
5. Which words on the list are one-word compounds? (bookcase, backyard, outlet, headphones, fireplace, silverware, cupboard, hallway, bathroom, keyboard)
6. Choose your 20 favorite items on the list. Write them in alphabetical order.
Other Helpful Word Lists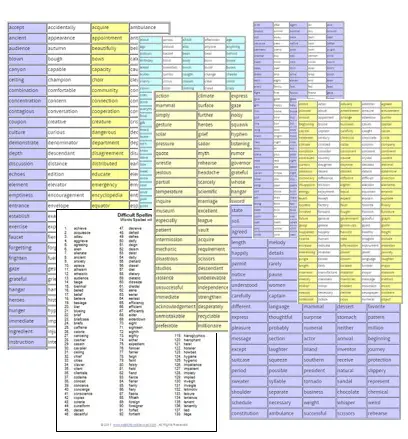 I've compiled lengthy lists of grade-level spelling words for grades 1-12. You'll find links to all of them on this page. 
102 Most Frequently Misspelled Words - If you study just one word list on our site, it should be this one. It contains words we use often. They're words you'll want to get right every time! 

Difficult English Spelling Words - Our list of 285 words spelled with IE and EI . Use this list to learn and practice the words you use most. Expand your skills and vocabulary with words you don't know. Use our free Step by Step spelling lesson plans to learn more about mastering these words.
---