Crossword Puzzles for Kids

This new collection of crossword puzzles for kids is designed to provide fun spelling and language practice. Use the links below to try the first new puzzles.
If you would like to suggest a topic for another easy puzzle for kids, please contact me.

Why Use Crossword Puzzles?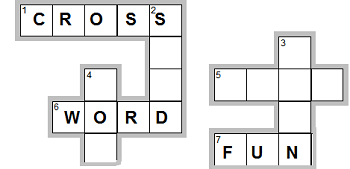 This website is all about spelling. You'll find spelling worksheets, spelling games, lots of spelling word lists, and spelling bee resources.  So why am I adding crossword puzzles? Because they are an additional tool for fun spelling practice! Correct spelling must be used to successfully complete crossword puzzles for kids -- or anyone else.
You'll note that I've built "free-form" crosswords . This type of puzzle allows me to write clues so that every answer fits the topic of the puzzle. No "filler" words are needed. This often makes for a simpler, more appealing puzzle for kids.
List of Crossword Puzzles for Kids

Find the Misspellings Crossword  Kids love to find mistakes! To complete this page, they'll need to find one misspelled word in each sentence and write it correctly in the puzzle.
Sight Words Crossword  This fun, easy crossword puzzle provides a great way to give your young students practice with important sight words. Students will read, write and spell simple sight words in context.
Spelling crossword puzzle - This puzzle provides a fun way to practice spelling those tricky plural nouns.
Scrambled Animals Crossword - Unscramble the names of 15 well-known animals and write them correctly into the puzzle. It's more fun than a barrel of monkeys!
Number Crossword - Practice the correct spelling of 20 number words in this simple crossword.
Antonyms Crossword - Would you rather have a sunny day or a cloudy day? If you know antonyms (opposites) like these, you'll have no trouble with this easy kids' crossword.
First grade spelling puzzles - Students will love solving these puzzles using 1st grade spelling words!
Third grade worksheets - Contractions and calendar words are featured in two printable crosswords.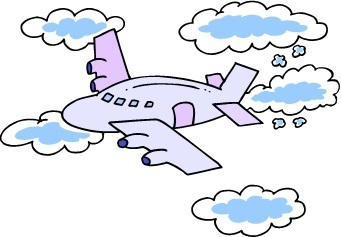 Homophone Crossword - It won't be too/two hard to write/right the correct answers in the puzzle, will it?
Silence, Please! - Kids supply the missing silent letters in frequently-used words. Fun spelling practice!

Hard Crosswords

I've just written some more challenging crosswords, too, that you just may want to try! Here's just one from the new collection:
Which One Is It?  Don't try to solve this tricky puzzle while you're blindfolded. Instead, use what you know about correct spelling! Choose the one word that is spelled correctly and write it in the puzzle.
Looking for even more easy crosswords?

If so, please visit my other website, www.word-game-world.com!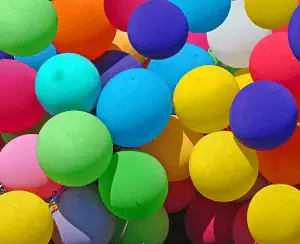 You'll find large sets of kids crossword puzzles and easy crosswords on topics of interest to all ages.
For starters, try this super-simple crossword featuring COLOR words!

More Fun Spelling Resources

While you're here, be sure to check out more helpful spelling resources. Here are just a few favorites:


Sight Word Games Try three versions of LOVE the LETTERS!
Homonym Pairs - Or is it pears? This fun page requires students to select the correct homonym in ten sentences. Then they'll find their answers in a pear-shaped maze!

Wacky packages! - Find the spelling errors on these whimsical boxes.  One of our most popular pages!
Hands Up and Hop to It!  Fun classroom spelling activities
---
Home
> Easier Crosswords for Kids