First Grade Spelling 
Printable Puzzles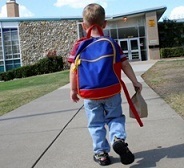 First grade spelling should always include some fun puzzles and worksheets. We all know that first graders need lots and lots of practice at mastering all kinds of spelling words. So why not make it fun?
Our spelling puzzles are fun, free and printable. In both of these puzzles, the goal is to get your first grader to spell, spell, spell while having fun!
First Grade Spelling Crossword

Printable crossword puzzle  - featuring first grade nouns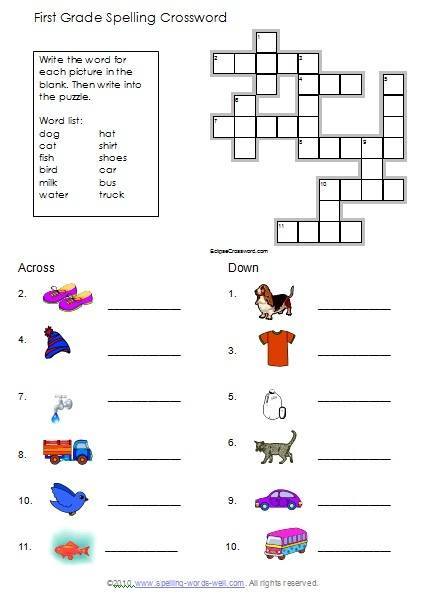 First Grade Word Search

Printable word search - with words from our long vowel word list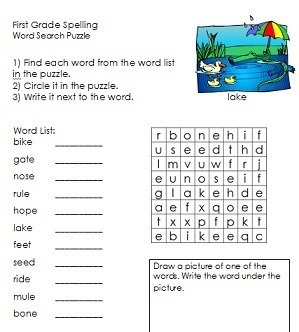 Tips and Ideas for Parents & Teachers

Here are a few ideas for parents and teachers:
Look for important first words when you're reading picture books together. After you've finished reading an enjoyable book, go back and look for these sight words. Encourage your first grader to read sentences aloud that contain the words he's learning.
Ask your child to say his spelling words aloud from time to time in spare moments. Choose just one or two words to work on at once. Quiz your child (or students) many, many times but only for a minute or two. Long periods of drill is counter-productive at this age.
Finally, ask your child to write the words. If possible, have manuscript paper available so he can use the lines for guidance.
More 1st Grade Spelling Worksheets & Activities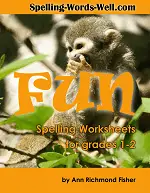 Be sure to check out our collection of Fun Spelling Worksheets for grades 1 and 2.  You'll find lots of all-new pages, not on the website, to help boost your first grader's spelling and phonics skills!
You may also find these sight word printables to be helpful.

A Fun Day: 1st grade reading and spelling worksheet - Give your students reading, writing and spelling practice with this individualized story 
My New Job: Another reading and spelling worksheet for your first grader to individualize. What a fun way to gain language skills!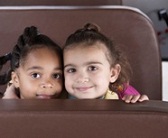 Free Phonics Worksheets - These free 1st grade reading worksheets will grab your students' attention and provide important practice with phonics skills.
Phonics Flash Cards - A free printable set for the entire alphabet. Kids can color their own cards.

Number word practice - 3 printable worksheets to reinforce spelling and simple addition and subtraction facts. The fun twists I've added will make your kids want to finish each page correctly.
See our entire collection of free First Grade Worksheets!

We have many more spelling resources for your first graders including word lists, no-pencil-required practice activities, small group practice activities, and phonics games.


Sign Up Here for My Free Newsletter

---