5th Grade Spelling Words and Activities
Check out these 5th grade spelling words and activities. Whether you're a homeschool teacher, a classroom teacher, or a parent who's interested in strengthening your own fifth grader's spelling skills, we think you'll find these resources to be very helpful.
5th Grade Spelling Word Lists
5th grade spelling words
-
A gigantic list of 300 words
typically included in fifth grade spelling programs. Use these for making your own spelling word games, worksheets or extra oral practice.
5th grade spelling bee words
- A list of 100 words, arranged from easiest to most challenging.
A good "short list" for your fifth graders to use and practice.
Most of these words also appear on our master list of 300 words.
Work Sheets, Puzzles and Games
Missing Letters and In Between
-
Two super-simple ways for students to practice spelling, develop their vocabulary and practice
dictionary skills.
Word Search Puzzle
- Students identify incorrectly spelled words and find the correct ones in a unique puzzle. The worksheet is based on our fifth grade spelling word list.
Spelling Bee Games
- Try one of our new Silent Spelling Bee variations. A fun--and quiet--twist on a classic game!
Another Spelling Bee Game - Students step up to victory as they help their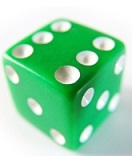 team advance in this fun new game.
More Spelling Fun for Kids
- New games to play on a Scrabble game board. Mumbo-jumbo, anyone?
Fifty-Fifty - Fun word game for kids. Older students earn points as they engage in word play and spelling fun.
Brain teasers for all abilities.
Try our
Level 1
or
Level 2
puzzlers for new ways to help students think and spell!
Additional Resources
You'll find lots more activities suitable for your fifth graders here:
Please sign up to receive our

free
newsletter.

You'll receive a bunch of Spelling Bee helps and other freebies when you sign up. The newsletter includes teaching ideas and free resources for teachers and parents. Learn more!
We promise not to share your information with anyone!
---