Spelling Worksheets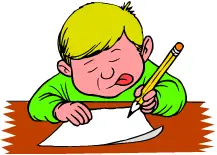 Spelling worksheets are an important part of any spelling program. Teachers and parents agree that students need to write their spelling words over, and over and over again. 
You'll find lots of great reproducibles here to add some pizzazz to your spelling program. The activities listed here are best for children in preschool through second grade. We have LOTS more worksheets for students in grades 3 - 9.

Spelling Worksheets for preK-K*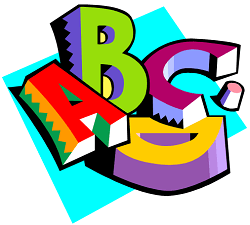 Alphabet printables: All spelling begins with letters. These worksheets cover ABC order for beginners. For grades preK-1.
ABC Fill-Ins: Two pages give students practice in completing the alphabet, then finding letters that spell a few kid-friendly words.  For preK-K.
What's Cooking? Three cut-and-paste worksheets require kids to sort capital letters from lower letters. For preK-K.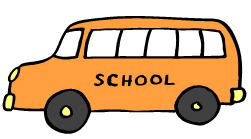 Circle Sounds 1:  Fun circle maze featuring words that begin with B. Kids need to find the right pictures then color their way through the maze. For preK-Gr1.
Circle Sounds 2: Another fun page, this time featuring words that begin with P.  For preK-Gr1.
ABC Puzzlers: This free alphabet worksheet asks kids to complete a dot-to-dot and identify the letters of the alphabet in order.
For preK-K.
Letter Lines - Two fun worksheets that ask kids to read, copy and spell some simple three and four letter words. Perfect for kids who are eager to learn to read! For preK-Gr1.
What's Last? Two cute pages in which kids need to say the names of some common objects and identify their ending sounds. K-Gr1

Literacy Worksheets for Early Learners: 3 fun reproducibles your kids can customize. Grades K-1.
Rhyme Time  Two cute printables to give early learners practice in identifying rhyming words with short and long vowel sounds. Gr. 1-2.

Don't miss our collection of Free Phonics Worksheets!

Spelling Worksheets for Grades 1-2*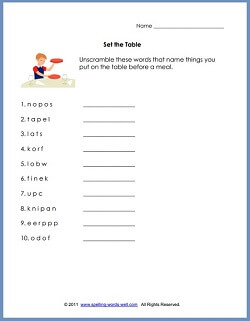 First Grade Worksheets : A special collection for first graders, but some can work with kids a bit older and younger. Try them all! Grades K-2.
Word family worksheets - Worksheet and booklet templates so your students can practice spelling any word family anytime! Grades 1-2.
A Fun Day: 1st grade reading and spelling worksheet - Give your students reading and spelling practice with this customized story. Grades 1-2.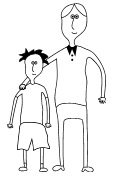 My New Job: Another reading and spelling worksheet for your students to individualize. A fun way to gain language skills! Grades 1-2
People puzzler page: Students complete word spellings of Dolch nouns. Great practice for students in grades 1-2.
2nd Grade Worksheets : A new collection for second graders. Some pages will benefit kids a bit older or younger, so be sure to check them out! For grades 1-3.
*Grade levels are subjective. Be sure to review several worksheets to find the ones that are best for your child or students.
Easy Crossword Puzzles for Kids
Try several from my brand new collection! Here are some of my favorites.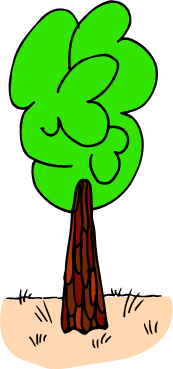 Find the Misspellings Crossword  Kids love to find mistakes! To complete this page, they'll need to find one misspelled word in each sentence and write it correctly in the puzzle.
Scrambled Animals Crossword - Unscramble the names of 15 well-known animals and write them correctly into the puzzle. It's more fun than a barrel of monkeys!
Contraction Action worksheets and calendar crossword : Fun practice on important skills. Best for grades 2-4.
Spelling Practice eBooks

Check out our AnyWord Book Series! Three eBooks of fun worksheets, games and partner activities that you can use with Any Spelling Words!
Spelling Worksheets for Upper Grades

Here's a quick peek at a few worksheets for upper grades. See the entire list here.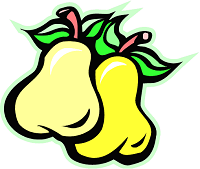 Homonym Pairs - Or is it pears? This fun page requires students to select the correct homonym in ten sentences. Then they'll find their answers in a pear-shaped maze! For grades 3-5.
Double Letter Animal Word Search:  Supply the missing pair of letters, then find each of the 40 animal names in the word search puzzle. Fun spelling practice for any age!
Wacky packages! - Find the spelling errors on these whimsical boxes.  For grades 4-6.  One of our most popular pages!
Croaky Meets the Plumber and Extra Letters Worksheets: Students choose the correctly spelled words to complete an interesting story or eliminate extra letters to solve a word puzzle. Great for grades 5-7.
NEW! Online Spelling Bee Game - Test your knowledge of some challenging spelling words. What score will you earn?
Here's another fun spelling bee quiz you're sure to love!

---
Home
> Spelling Worksheets