Word Search Worksheets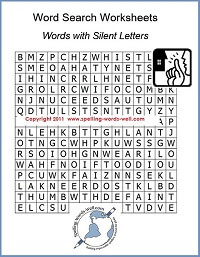 Word search worksheets can provide an easy way for students to do some extra spelling practice. Why? For some reason, kids (and adults, too!) always seem to enjoy solving word search puzzles. Maybe it's because solving the puzzle is so much fun that it doesn't seem like real work!
Silent Letter Search
Use the printable link to get the entire puzzle and word list. On it, you'll see that students must first supply the missing consonants, then look for the completed words in the puzzle.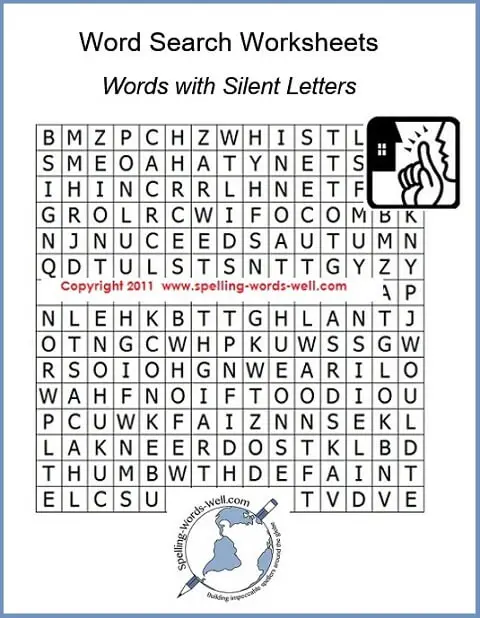 More Word Search Worksheets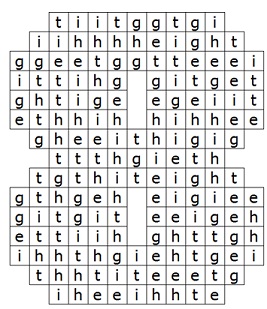 Printable spelling reproducibles - Mini word search puzzles: Students must spot the correct spelling of troublesome words.  For grades 2 - 5.

Fifth grade - Free spelling page: Students identify incorrectly spelled words and find the correct ones in a fun word search puzzle. Based on our fifth grade spelling word list; suitable for grades 4-6.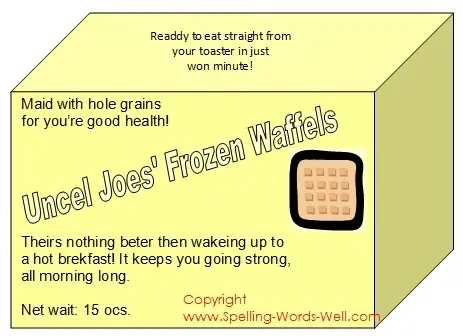 Here's another really fun, puzzle-y type worksheet. Kids must examine some wacky packages and find several spelling errors. It's one of our most popular pages!
Find DOZENS of Word Search Puzzles at www.word-game-world.com. It's my other website, and it's packed with word play FUN!
Homonym Pairs - Or is it pears? This fun page requires students to select the correct homonym in ten sentences. Then they'll find their answers in a pear-shaped maze!

We have lots more worksheets in all sorts of fun formats on our main Spelling Worksheets page.
More Fun Spelling Resources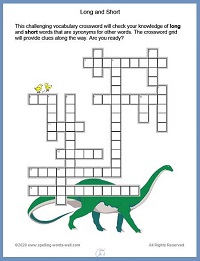 A Long and Short Puzzle! Climb aboard the Crossword Express for this challenging vocabulary puzzler! You'll need to supply long synonyms for some clues and short synonyms for others. As you begin to fill in the grid, the letters you provide will give you clues to more and more words.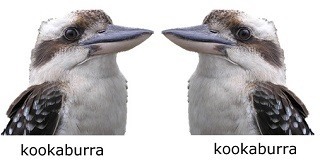 Seeing Double - You'll be seeing double when you complete fun, free printable crossword! Every answer has at least two pairs of double letters.
You may also want to try out some of our original Spelling Word Games including:

Spelling Bee Games - Try one of our new Silent Spelling Bee variations. A fun--and quiet--twist on  a classic game!
Here's another Spelling Bee Game - Students step up to victory as they help their team advance in this fun new game.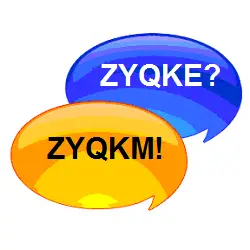 Free spelling activities for two players - "Shady Spelling"  Printable game boards for two players.
More Spelling Fun for Kids - New games to play on a Scrabble game board. Mumbo-jumbo, anyone? 
 Fifty-Fifty - Fun word game for kids. Older students earn points as they engage in word play and spelling fun.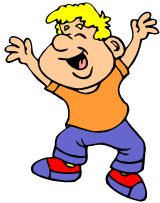 If you enjoyed our word search worksheets, you may also enjoy some our popular brain teasers. Here's  a partial list:

Mystery Words - Printable worksheets, especially for kids. They'll need to carefully read the directions, use critical thinking skills and spelling skills to find the mystery words.  Fun and challenging!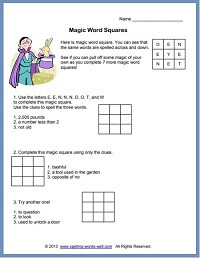 Magic Word Squares - 7 printable word brain teasers. Kids will complete squares in which the same words are spelled in both directions.
Picture Puzzlers - 2 Printable brain teaser worksheets where knowing how to spell simple words is a must!

Brain Teasers for Adults  & Upper Grade Students - Two REALLY difficult letters with hidden messages. Good spelling skills are the key to uncovering them!
---
Sign Up Here for My Free Newsletter

---

Ann Richmond Fisher is a longtime published educational writer, a former classroom teacher and a former homeschool teacher. Ann's spelling bee resources, graded spelling word lists, spelling games, worksheets, and other language arts resources have become respected around the globe since she launched Spelling-Words-Well in 2010.
Ann is also the creator of www.word-game-world.com.