Brain Teaser Worksheets
for Spelling Fun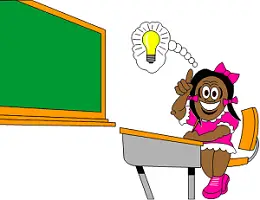 Brain teaser worksheets are a great way for young students to see, read and write while they think through the puzzles at hand.  In these reproducibles, students will solve clues to discover hidden words. They'll need to carefully read the clues and know the spellings for each picture.

Good thinking skills are also a must!
Picture Puzzler

For this worksheet, students must know how to spell ten simple words to uncover the secret word.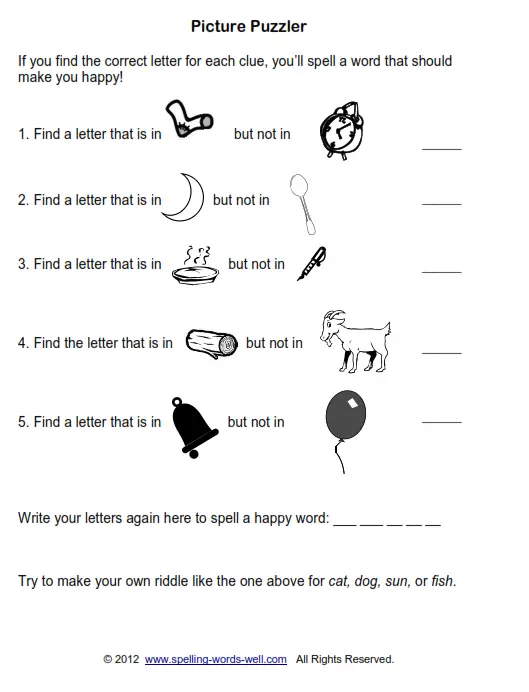 Letter Logic
Here's another fun reproducible. It uses the same format as the one above. But it's slightly harder because there is more than one choice for some of the letters,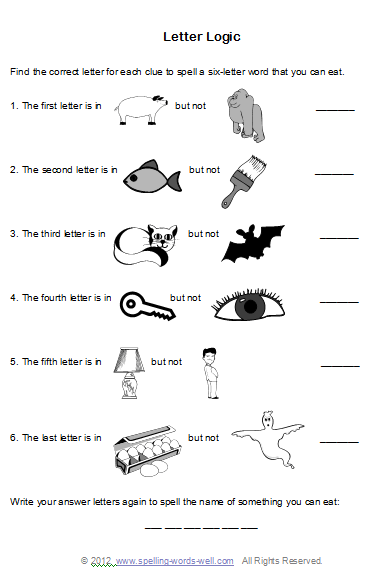 More Brain Teaser Worksheets:
Your students might also enjoy our  Mystery Words  puzzlers. They are printable worksheets, especially for kids. They'll need to carefully read the directions, use critical thinking skills and spelling skills to find the mystery words.  Fun and challenging!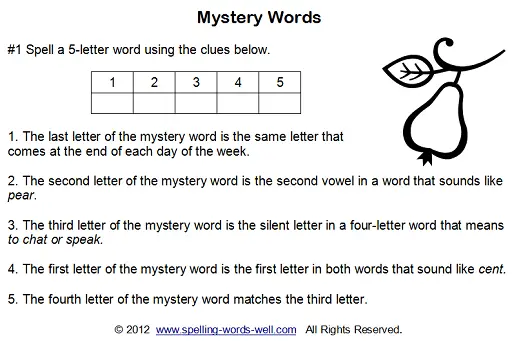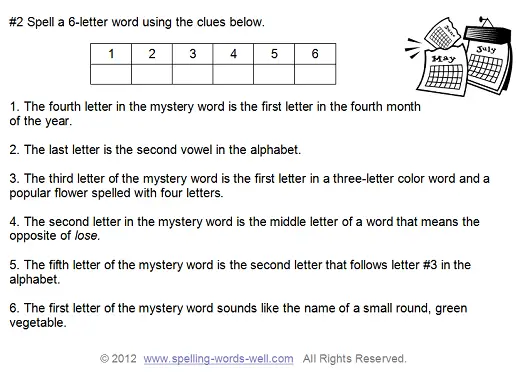 Don't miss our wide assortment of spelling worksheets. Many of them contain interesting, challenging puzzle-type activities. We have pages for all ages and abilities!

Also Try...
Why not try some of these assortments of fun brain teaser questions? Each one is also available in printable form.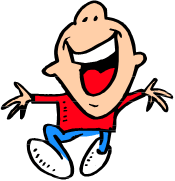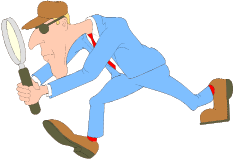 If you prefer more difficut brain teasers than the one here, check out our collection of Level 2 worksheets and puzzlers. Here's one of our favorites:
The Message - You'll need a good knowledge of spelling demons for this challenging detective story, suitable for adults and upper grade students.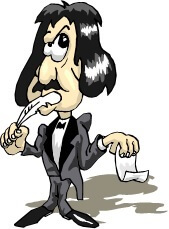 Rhymonyms TM -  Challenging new word play for upper grade students and adults. Think of a pair of rhyming words for each set of synonyms. Printable, free and fun!

First Two Letters - The first two letters to every answer in this list of brain teasers are either supplied or partially revealed. You only need to finish spelling the words. This should be easy -- right?
Brain Teaser Crosswords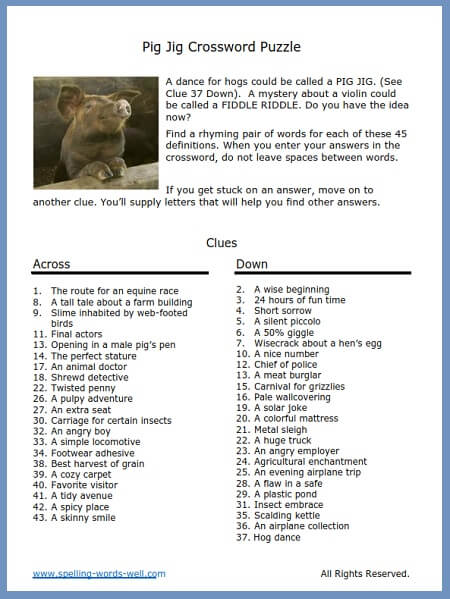 Pig Jigs - If you know that "a dance for hog" is a Pig Jig, then you'll have no problem with this crossword. Solve over 40 more fun rhyming word pairs!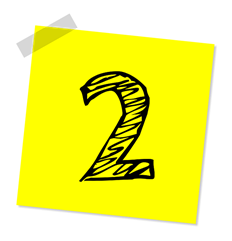 Second Place Trivia - Can you name the second longest river, the second least densely populated country, and more? Try this challenging free crossword puzzle and find out!

World Capitals - Travel around the world as you supply the name of the country that matches each capital city. How long will it take you to sail through this crossword? 
More Ideas:
In addition to brain teaser worksheets, be sure to use quick-thinking brain teaser questions, too, to keep students alert and challenged. Open-ended questions that have multiple correct answers are especially good.

While you're here, please take a look around the site. It's full of helpful resources for teachers, parents, students, professionals and everyone who's keen on Spelling Words Well!
---