Easy Brain Teasers
for Spelling and Vocabulary Practice

Try these easy brain teasers for some fun spelling and vocabulary practice! These quick questions are great to try to solve on your own. They're also fun to do with your family, students or co-workers. ESL students can enjoy these puzzlers, too.
See our suggestions for using these questions at the bottom of the page.

Brain Teaser Questions

Here's a peek at our printable page. The full text also appears below for your convenience.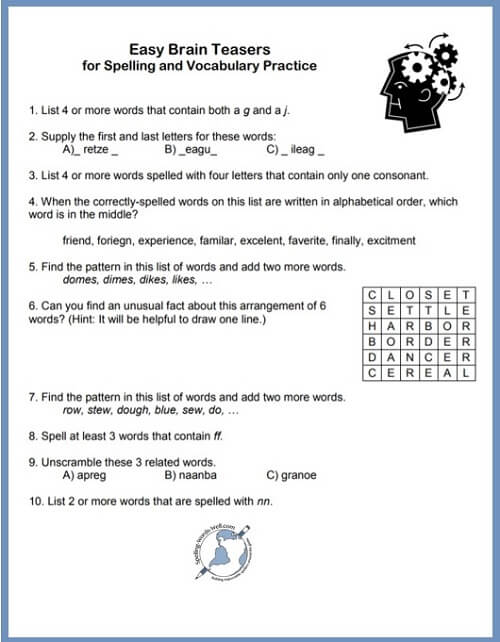 Printable version of Easy Brain Teasers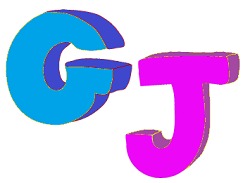 1. List 4 or more words that contain both a G and a J.

2. Supply the first and last letters for these words:

A)_ retze _              B) _eagu_               C) _ ileag _

3. List 4 or more words spelled with four letters that contain only one consonant.
4. When the correctly-spelled words on this list are written in alphabetical order, which word is in the middle?  
 friend, foriegn, experience, familar, excelent, faverite, finally,  excitment
5. Find the pattern in this list of words and add two more words.
          domes, dimes, dikes, likes, …
6. Can you find an unusual fact about this arrangement of 6 words? (Hint: It will be helpful to draw one line.)

7. Find the pattern in this list of words and add two more words.
          row, stew, dough, blue, sew, do, …
8. Spell at least 3 words that contain ff.


9. Unscramble these 3 related words.
          A) apreg                 B) naanba               C) granoe      
10. List 2 or more words that are spelled with nn.
Suggestions for using these Easy Brain Teasers with students: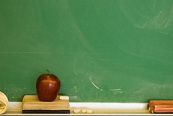 Write a new question on the board each morning. Allow students to write their answers and place them in a special folder anytime throughout the day. At the end of the day, review their submissions and reward the students answering correctly by  adding their name to special display, giving them a small treat, or in some other way.
Use the printable version of all the questions. Allow students to work on the questions over a week or two. Then collect all their answers at the end of that time. Award extra credit for correct answers.
Always be sure to review correct answers with the entire class.
Ask students to write similar questions of their own for classmates to solve!
You May Also Enjoy...


Brain Teasers with Answers - 12 more quick thinking questions
Spelling Quiz Brain Teasers - These printable brain teasers require students to identify correctly/incorrectly spelled words, then match each quiz to the student who completed it. Logical fun!

Mystery Words  - Two fun-to-solve puzzlers in which kids uncover a secret word

Picture Puzzler and Letter Logic - Two work sheets of spelling and logic fun!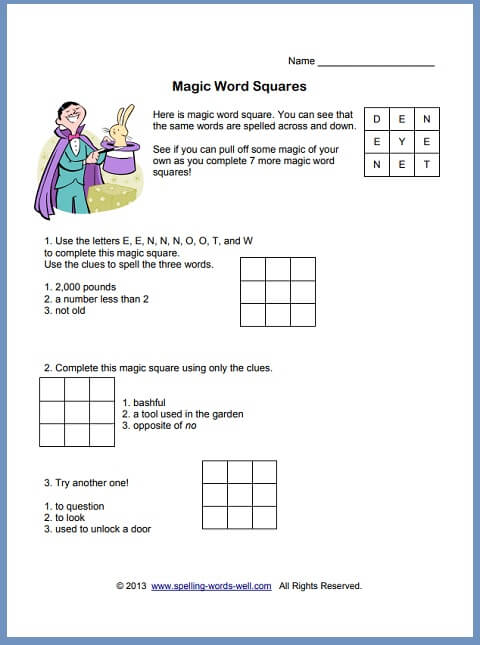 Magic Word Squares - 7 printable word brain teasers. Kids will complete squares in which the same words are spelled in both directions.
Picture Puzzlers - 2 Printable brain teaser worksheets where knowing how to spell simple words is a must!  In these reproducibles, students will solve clues to discover hidden words. They'll need to carefully read the clues and know the spellings for each picture.

Ann Richmond Fisher is a longtime published educational writer, a former classroom teacher and a former homeschool teacher. Ann's spelling bee resources, graded spelling word lists, spelling games, worksheets, and other language arts resources have become respected around the globe since she launched Spelling-Words-Well in 2010.
Ann is also the creator of www.word-game-world.com.
---