Fun Brain Teasers and Answers
First Two Letters
Take our challenge, and check your vocabulary skills with these brain teasers and answers. Can you solve all ten without peeking at our answers?
First Two Letters
The first two letters to every answer in this list of brain teasers are either supplied or partially revealed. You only need to finish spelling the words. This should be easy -- right?
Here's a peek at the printable page. The entire text of the brain teasers and answers appears below. 
1. Spell the names of three countries of the world that begin with AR.
 2. Spell five vegetables that begin with any two of the letters in KOHLRABI.
 3.  List two U.S. capitals and their states that both begin with the same two letters.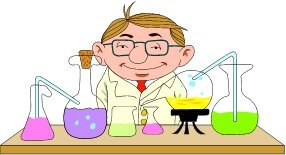 4. Choose your first letter from CHEMIST. Choose your second letter from FARMER.
Spell at least twenty professions.
 5. Name three pieces of furniture that begin with BE.
 6. Name ten weather words that begin with two of the letters in TEMPERATURE.
7. Spell the names of two flowers that begin with PO.
  8. Choose your first letter from WRESTLING.  Choose your second letter from BASEBALL. Then spell names of at least four different sports.
 9. Name two musical instruments that begin with BA.
 10. Spell the names of 12 different animals that begin with any two of the letters in CROCODILE.

Our answers appear here. Others may also be possible.
(Answers also appear with the printable page.)

1. Argentina, Armenia, Aruba
2. kale, radish, broccoli, artichoke, arugula, bok choy, okra, and others
3. Indianapolis, IN and Oklahoma City, OK
4. cartographer, carpenter, cab driver, cabinet maker, cashier, craftsman, hat maker, herbalist, ergonomist, machinist, manager, masseuse, mathematician, mechanic, medical assistant, metal worker, meteorologist, image consultant, salesperson, safety engineer, secretary, security guard, tailor, tax adviser, technician, telecommunications worker, teller, trainer, travel agent, and many more
5. bed, bench, bean bag
6. atmosphere, meteorologist, meteorology, permafrost, precipitation, pressure, prevailing wind, radar, rain, rainbow, temperate, tropical, troposphere, trough, turbulence, updraft
7. poinsettia, poppy
8. weightlifting, wakeboarding, racing, racquetball, sailing, tennis, taekwondo, lacrosse, netball
9. bagpipe, bassoon, bass drum, baritone horn
10. centipede, cow, coyote, crab, crane, deer, dingo, dog, dolphin, donkey, dragonfly, Irish setter, lizard, lobster, octopus, robin, and many others


More Brain Teasers and Answers
Easier Brain Teasers

12 Free Brain Teasers with answers right on the web. Quick-thinking spelling word play exercises that are fun for all ages. Complete word transformations and more!
Multiple-meaning jokes and riddles - Light-hearted word fun! What a great way to practice language skills!

More Difficult Brain Teasers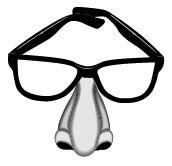 NEW! - Fun Brain Teasers for Students  These fun brain teasers will check your students' spelling and vocabulary skills. They'll also tickle their funny bones! 
Brain Teaser Questions and Answers - Quick word transformations, brainstorming and word play challenges
Mysterious Spelling - Hard brain teasers with challenging clues. If you solve them correctly, you'll spell two fun words. Printable version available. 
An Impossible Brain Teaser? - Sure, the directions are tricky, but adults and upper grade students can solve this the first time, right?

---