Free Christmas Worksheets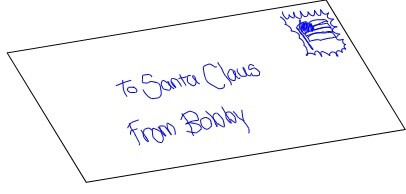 You're in the right place for some fun, free Christmas worksheets that your students will love. And while they're having fun, they'll also be gaining some valuable spelling practice.
Letter to Santa
Bobby has written a heartfelt letter to his pal, Santa, but he has used lots of misspellings! Pass out the printable version to your students, ask them to circle the spelling errors, and then have them rewrite the short letter.  (Full text also appears below.)
Here's the full text of Bobby's letter:
Deer Santa,
I'm  realy hopeing yule bring me a knew sled for Christmas becuase I want to go sleding with my freinds.  We have alot of fun togather.
Please be carefull on your deliverys. Stay safe.
Love,
Bobby
Dear Santa,
I'm really hoping you'll bring me a new sled for Christmas because I want to go sledding with my friends. We have a lot of fun together.

Please be careful on your deliveries. Stay safe.

Love,
Bobby

Using This Worksheet
You may choose to review these frequently misspelled elementary words before passing out this page. 
It may also be helpful to review common homonyms such as your/you're, new/knew and others. For a long list of homonyms with definitions and examples, please see this page. 
More Free Christmas Worksheets
Holiday Word Scramble - Spellers of all ages are sure to enjoy solving this "Happy Holidays" word scramble puzzle!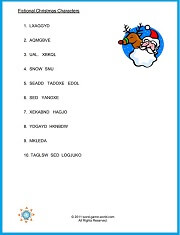 Printable Christmas Brain Teasers - Two super-fun, challenging holiday cryptograms for upper grade students. Choose a holiday quotation, a list of fictional holiday characters to decode--or both!
Holiday Word Search - This traditional word search contains 38 hidden words---and a twist! Fun for a party or to solve on your own.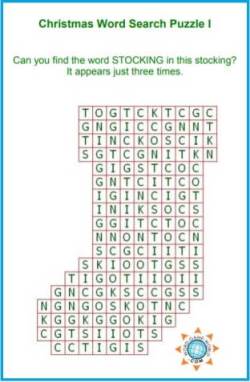 Christmas Word Searches - Two very non-traditional word search puzzles that you're sure to love. Look closely for special words hidden inside Christmas stockings.  The first puzzle, you'll try to find out how many times STOCKING is spelled. In the second, you'll do the same for TOYS. These free Christmas worksheets are a bit tricky, and oh, so much fun!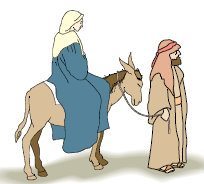 The Birth of Jesus Crossword - Celebrate the true meaning of Christmas with this engaging crossword puzzle. Clues are taken from the gospels of Matthew and Luke.
More Free Spelling Worksheets

Wacky Packages - More fun misspellings for your elementary students to spot and correct
Homonym Pairs - Or is it pears? This fun page requires students to select the correct homonym in ten sentences. Then they'll find their answers in a pear-shaped maze! 
Compound Confusions! - This woodpecker  introduces your students to a great compound word challenge! Great vocabulary and spelling practice.

Double Letter Animal Word Search:  Supply the missing pair of letters, then find each of the 40 animal names in the word search puzzle. Fun spelling practice for any age!

---