Printable Christmas Brain Teasers
Cryptograms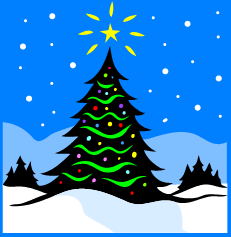 Here are two fun printable Christmas brain teasers for older students and adults.

Cryptogram Basics

In any type of standard cryptogram puzzle, one letter of the alphabet is substituted with another letter. The same substitution is used throughout a single puzzle. 
When you're solving cryptograms, remember that if A = Z, it will always equal Z in that puzzle. But you should not assume that Z = A. It probably does not. Each of these puzzles uses a different code.
If you'd like more information, please read these cryptogram tips.
Printable Christmas Brain Teaser - Quotation

A well-known Christmas song is the inspiration for this interesting quotation.
BOXYCC   DY   AGHY   TZFNCWAGC   GO   LTTGCNLO   WL   CZGFY   LBF  
PXYCCNOJC,   GXX    WZY   COLD   NO   GXGCHG   DLO'W   AGHY   NW  
'DZNWY.'                        ---PNOU   TFLCPM   (1904-1977)
Fictional Christmas Characters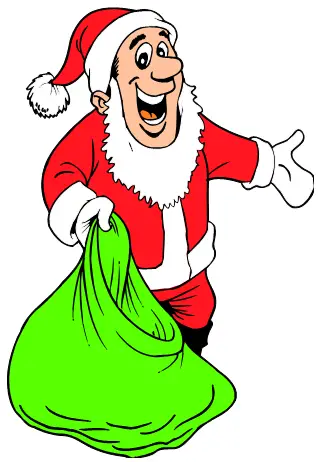 Think about all the interesting fictional characters that are part of the Christmas season as you decode this list.
LXAGGYD
 AQMGBVE
 UAL.   XBKQL
 SNOW  SNU
SEADD   TADOXE   EDOL
 SED   YANOXE
 XEKABND   HAGJO
 YDGAYD  HKNBDW
 MKLEDA
 TAGLSW  SED  LOGJUKO
You can get both of these Christmas cryptograms here.
More Holiday Word Puzzle Ideas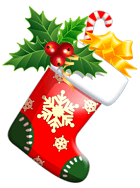 After solving these cryptograms, you may enjoy writing some of your own. There are many great holiday topics to use, including Christmas carols, decorations, special foods, toys and more. If you write one you'd like to share, please contact me!
NEW!  Letter to Santa - Find all the mistakes in Bobby's heartfelt letter to Santa Claus in this free Christmas worksheet.

You may also enjoy this easier holiday word search or challenging Christmas stocking word search a Word-Game-World or additional more difficult brain teasers on this site.
You may also be interested in our Christmas bulletin board ideas.

More Brain Teasers for You

We have lots of brain teasers that you can use any time of year, at Level One (easier) and Level Two (more difficult). Here is a small sample:


12 Free Brain Teasers with answers right on the web. Quick-thinking spelling word play exercises that are fun for all ages. Complete word transformations and more!  Level 1
Mystery Words - Printable worksheets, especially for kids. They'll need to carefully read the directions, use critical thinking skills and spelling skills to find the mystery words.  Fun and challenging!  Level 1


Brain Teaser Questions and Answers - Quick word transformations, brainstorming and word play challenges - Level 2

The Message  & Reply - Two REALLY difficult letters with hidden messages. Good spelling skills are the key to uncovering them!  Level 2

As an Amazon Associate I earn from qualifying sales.
---
Home
›
Brain Teasers 2
› Christmas Brain Teasers