Christmas Bulletin Boards
Christmas bulletin boards are often fun and colorful. This one certainly is! But it's also educational. Each student makes his own stocking out of construction paper. Then he writes a multiple-meaning word at the top and several sentences or definitions below. Scroll down for patterns, complete instructions and our ideas for variations.
Christmas Bulletin Boards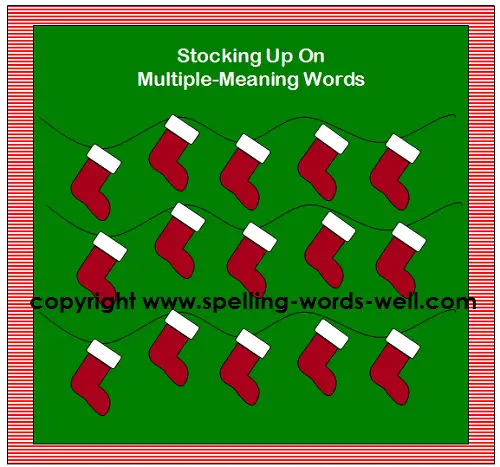 Directions:
1. Be sure the students understand the skill you're featuring. In the version shown above, STOCKING is a double-meaning word. We're stocking up, or collecting, Christmas stockings!
2. Cover the display area in green paper. Use Christmas gift wrap or other season-appropriate decorations for a border.
3. Ask each student to cut out his own Christmas stocking from red and white construction paper. Use one of our patterns, if you like, or let students cut out and personalize their own shapes. Encourage kids to made variations, like: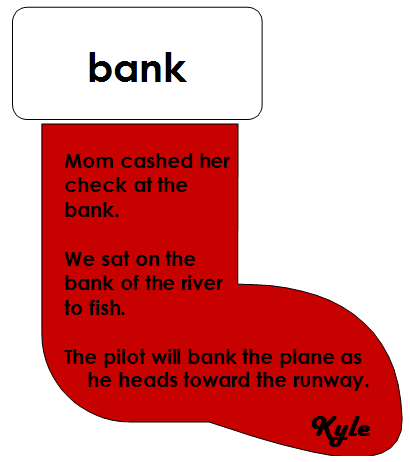 4. Instruct each student to select a different multiple-meaning word.
He writes this word in the top of the stocking, as shown.

In the bottom part, he writes two or more sentences using the different meanings of the word. Or, you may ask him to write definitions instead. Each student signs his name in the toe of the sock.

5. Attach long pieces of yarn to the board, draping as shown above. Tack each stocking to the display on top of the yarn.
For extra fun, try these Multiple-Meaning Jokes and Riddles!

Variations:
Try one of these variations for more Christmas bulletin boards: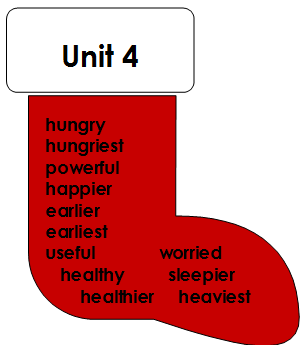 Stocking Up on Spelling Words - Use this as a way to review spelling words in the past several units. Write Unit 1, Unit 2, Unit 3, and so on at the top. Ask students to write the words correctly under each one.

Stocking Up on Synonyms - Each student writes a different adjective at the top of his stocking and lists several synonyms below.

Stocking Up on Syllables - Each student writes one of these at the top:  1-Syllable Words, 2-Syllable Words, 3-Syllable Words, or 4-Syllable Words. He lists several words to match the heading.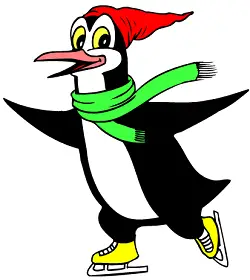 Try these Winter Bulletin Board Ideas! We have a Snowman theme and Penguin theme. Both require student participation for an educational (and colorful) classroom display!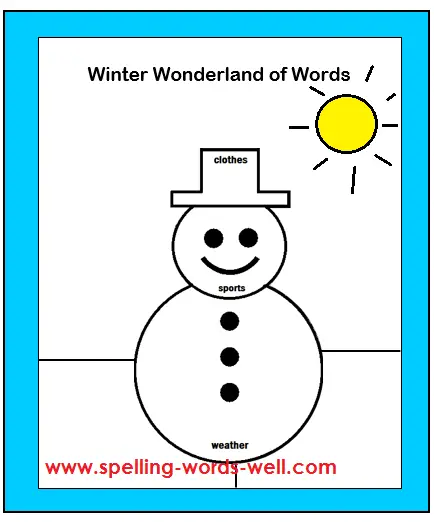 More Christmas Resources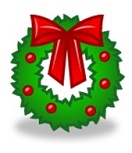 Christmas Brain Teasers - Two interesting cryptograms for decoding fun!
Christmas Stocking Word Searches - Unique word puzzles that asks students to look really closely at letters

Holiday Word Search - A more traditional word search puzzle for everyone. Perfect for your Christmas party!
---