Winter Bulletin Board Ideas

We think you'll like our winter bulletin board ideas! Choose our skating penguin or our happy snowman--or both! Be sure to scroll down the page to find various ways to use both displays.

Winter Bulletin Board Idea - #1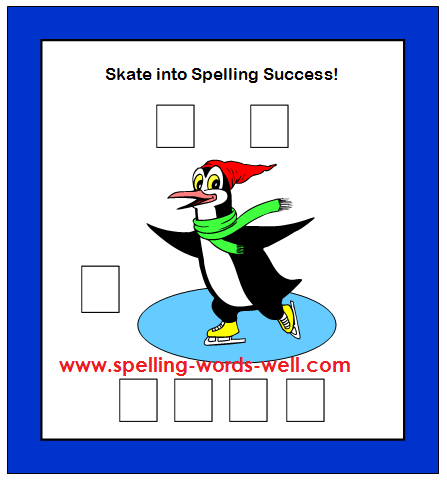 Directions:
Background: White or light blue paper

Border: Dark blue or dark green

Lake: Medium blue

Penguin:  Use our pattern, resizing as needed. Ask students to color the penguin's scarf, hat, skates, eyes and mouth.
Variation 1: Students post excellent spelling quizzes and activities.
Variation 2: Change the title to Skate Into Synonyms. Assign a different adjective to each student. Ask him to write that word, along with several of its synonyms, onto a winter shape, such as a mitten, ice skate or snowball. Add these to the display.

Variation 3: Use with any subject area, i.e., Skate into Language Success, Skate into Math Success, etc. and post excellent student papers.

Winter Bulletin Board Idea - #2
Here's a cute idea for early learners. Turn your  bulletin board into a word wall for almost any assortment of wintertime words!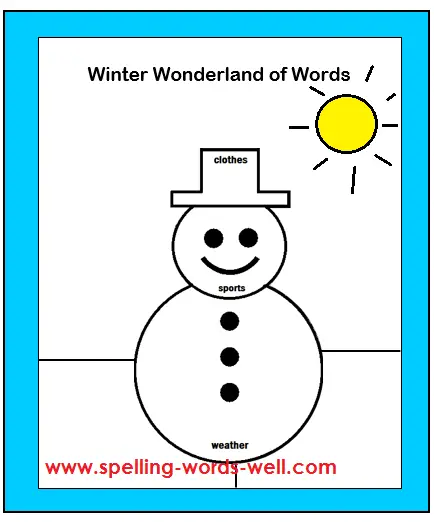 Directions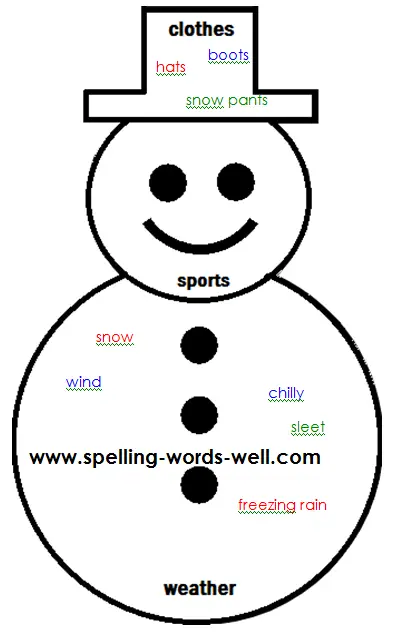 Background: White or light blue

Border: Any bright or dark color

Sun: Cut a large yellow circle. Add black lines with a marker.

Snowman: Use our snowman pattern, or make your own.

Label each area of the snowman with a different category. If you like, you may also divide the  background into sections and label each one.

Invite students to write appropriate words into each area
of the display with crayons or markers. See our example:

Sample categories include: clothes, sports, weather, activities, holidays, winter nouns, winter adjectives, etc.
More Winter Learning Activities

 "Winter Fun" and "Start the Picture" -  Phonics Worksheets for Kindergarten or First Grade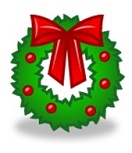 Christmas Brain Teasers - Two interesting cryptograms for decoding fun!
Christmas Stocking Word Searches - Unique word puzzles that asks students to look really closely at letters

Holiday Word Search - A more traditional word search puzzle for everyone. Perfect for your Christmas party!
Learning All Year Long
Find year round learning fun with these popular links: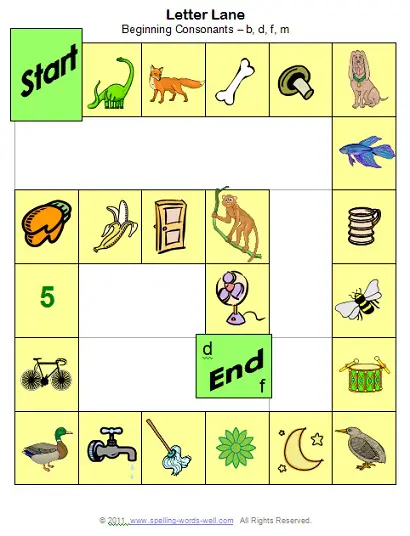 Spelling Word Games- Learning can be so much fun with these easy-to-use games. We have a wide variety of formats for lots of grade levels.
Spelling Worksheets - Supplement your regular program with these engaging reproducibles!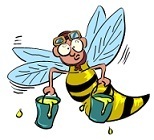 Use the buttons on the left to find lots more! Note that we have oodles of grade level resources, and a complete line of spelling bee helps, too.
---