Second Grade Worksheets for Spelling Fun!

Our free printable second grade worksheets provide more ways for your students to practice, practice, practice their 2nd grade spelling words. Whether you're a teacher or a parent, these worksheets make a great supplement to your spelling program. 

On the worksheet here, students will finish words that refer to people. Most words used on this page are from the Dolch list of nouns. Scroll down for more links and worksheets.
People Puzzler
More Second Grade Worksheets

We also have more difficult second grade worksheets for you to try, including:
A Zoo-y Day! - A delightful way for students to practice reading and spelling as the write their very own goofy story about a trip to the zoo. Every story will be different!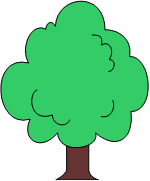 Lots of Leaves!  Students will discern long and short vowel phonics sounds as they complete this appealing page.
For more ideas for written spelling practice, check out this list of 40 spelling homework ideas.
Swap Sheets! (TM)- Our own original design! Easiest way to get some great 2nd grade worksheets!  Simple teacher preparation, and one of the best ways for kids to write, write, write those spelling words! Get lots more of these activities in our AnyWord eBooks!
For more fun spelling practice, try our AnyWord Spelling Practice Series. In these three eBooks, you'll  find word play worksheets, writing prompts and partner games and activities that work with almost any list of spelling words!
More 2nd Grade Spelling Resources


Second grade spelling words - A list of 175 important spelling words for second graders. Other helpful word lists include:
Second grade sight words - The all-important Dolch words, broken down in three subsets for your convenience. Study a few at a time.
Dolch words - Complete list of Dolch words for preprimer - 3rd grades.
Dolch nouns - More sight words for your 2nd graders to learn to spell.
2nd grade spelling activities and games - Get your students working and thinking together as they practice their spelling words.
Slip It In! - A great phonics game that kids can play over and over again. Our version features short vowel words, but you can adapt this game for other phonics skills as well.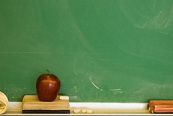 Second grade spelling fun: Puzzlers and brain teasers - Play these on the board with the whole class or use paper and pencil at home for some critical thinking and spelling fun!
Whole Class Activities for 2nd grade spelling - Your students are sure to enjoy playing "Stand & Spell" and "Identity Riddles"!
Compound Word Wizards - Whole class  or large-group activity for practicing compound  words.
To E or not to E? - Easy activities to reinforce the important skill of using a silent e at the end of a word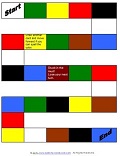 Be sure to check out these collections of helpful resources:
Sign Up Here for My Free Newsletter