10th Grade Spelling Words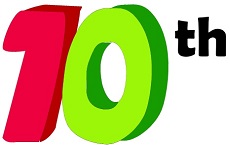 Here are 100 tough 10th grade spelling words to challenge your students. (Parents and teachers might find them a bit difficult, too!) 
Your students will gain confidence in their speaking and writing when they learn to use and spell these challenging words!
Scan the list to see if YOU know words like anathema, belvedere, intransigence, obdurate, and tripartite!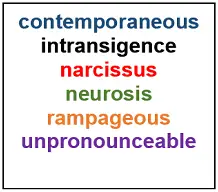 List of 100  10th Grade Words

Here's a peek at page one of my printable list of 100 words for 10th Grade . The entire list also appears below, for your convenience.  The printable list includes all 100 of our 10th grade spelling words on two pages.  Please note that this is a general list to supplement other curriculum. The needs of your students may vary.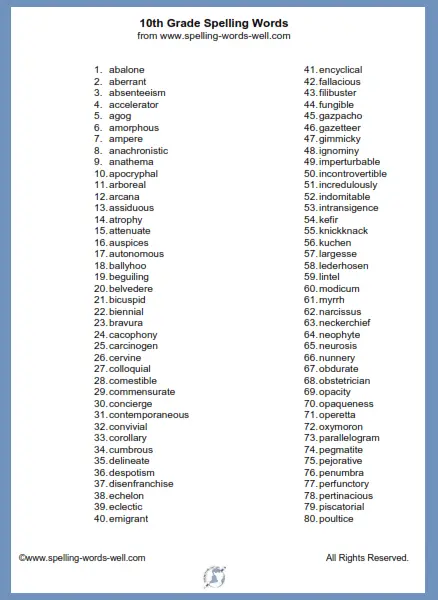 Here's the entire list again. Read it carefully, and think about the meaning of each word. If you don't know a word's meaning, please look it up in a dictionary. Then try the quiz below!
abalone
aberrant
absenteeism
accelerator
agog
amorphous
ampere
anachronistic
anathema
apocryphal
arboreal
arcana
assiduous
atrophy
attenuate
auspices
autonomous
ballyhoo
beguiling
belvedere
bicuspid
biennial
bravura
cacophony
carcinogen
cervine
colloquial
comestible
commensurate
concierge
contemporaneous
convivial
corollary
cumbrous
delineate
despotism
disenfranchise
echelon
eclectic
emigrant
encyclical
fallacious
filibuster
fungible
gazpacho
gazetteer
gimmicky
ignominy
imperturbable
incontrovertible
incredulously
indomitable
intransigence
kefir
knickknack
kuchen
largesse
lederhosen
lintel
modicum
myrrh
narcissus
neckerchief
neophyte
neurosis
nunnery
obdurate
obstetrician
opacity
opaqueness
operetta
oxymoron
parallelogram
pegmatite
pejorative
penumbra  
perfunctory
pertinacious
piscatorial
poultice
rampageous
recalcitrant
restaurateur
reticular
sacrilegious
sauerbraten
sobriquet
surreptitiously
sycophantic
thievery
tremolo
trichinosis
tripartite
troika
turducken
unconscionable
unpronounceable
virulent
vociferous
zoophyte
Quick Quiz: Find a word in the list above for each of these definitions: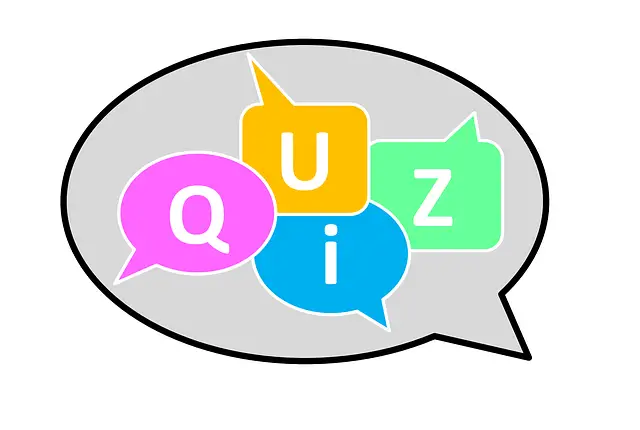 1) interchangeable

2) hard-working
3) edible
4) shadowing of the sun
5) rebellious; resisting authority
6) a fermented sour-tasting milk drink
7) disgrace or shame
8) a moderate or small amount
9) of or relating to fish
10) Can you find the names of three food items on the list?
Find my answers below. 
In addition to learning to spell the words above, students should also learn their meanings, pronunciations and correct usages.  Spelling is just the start of complete language learning!
More Lists of Difficult Words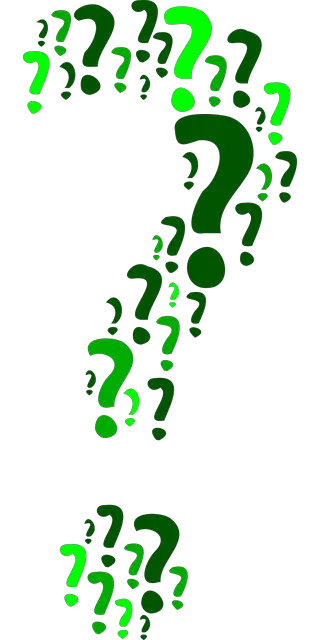 Would you like to learn MORE challenging words? How long will it take you to master one of these lists? Or ALL of them?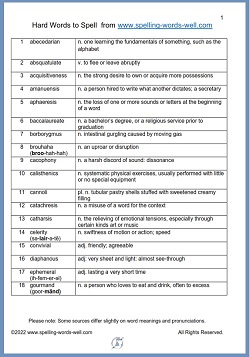 NEW!   172 Hard Words to Spell  Study what makes these words (and so many others) so difficult to spell! Improve your spelling skills as you master the challenge words on this list.
Learn more about unfamiliar words, words with tricky vowel combinations, silent consonants, double consonants and more. Follow the links to additional word lists and study tools!  Words on the list include abecedarian, absquatulate, boutonniere, cappuccino, connoisseur, diaphanous, impuissance, logorrhea, pastiche, psephology, querulous, rinceau, terpsichorean, and many, many more. 
More 10th Grade Spelling Resources

Try some of these  prompts, brain teasers and word puzzles to challenge your high school students. Spelling has never been so much fun, or so tricky! Find lots more brain teasers, crosswords, and word scrambles by using the blue tabs at the left.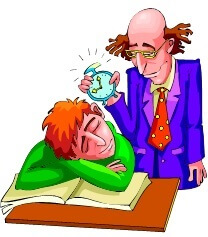 High School Writing Prompts - Do you need a lot of sleep to be a good student? What happens when the absenteeism rate skyrockets? What do you say to your principal at graduation?  Your students will respond to prompts like these while practicing some difficult spelling words!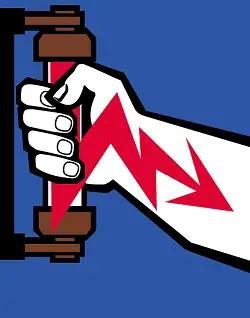 Pull-Apart Synonyms - Extremely challenging free word scramble game! Can you pull apart these letters, without rearranging them, to spell a pair of synonyms? Is this as easy as it sounds???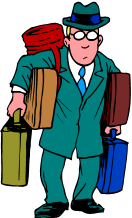 Travel Teaser - If you enjoy solving logic brain teasers, you must try this one! You'll need to know the correct spellings of several tricky words, plus you'll need to read carefully, and -- of course -- use skills in logic and critical thinking.

Brain Teasers for Adults  & Upper Grade Students - Two REALLY difficult letters with hidden messages. Good spelling skills are the key to uncovering them!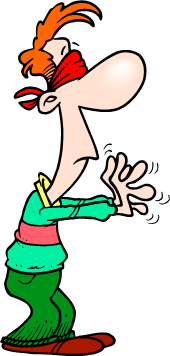 Which One Is It?  Don't try to solve this tricky puzzle while you're blindfolded. Instead, use what you know about correct spelling! Choose the one word that is spelled correctly and write it in the puzzle.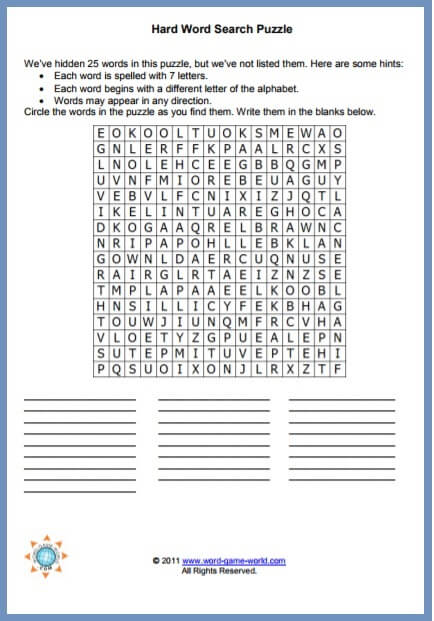 You may also be interested in these:
9th grade worksheets for spelling practice: Tricky word search puzzle and word scramble games. Spelling worksheets disguised as word play!
Antonym Antics - Challenging vocabulary worksheet for upper grades and adults with a two-part challenge. First, students must select the keyword that is spelled correctly. Next, they must choose the correct antonym for that keyword. 
9th grade vocabulary and spelling : A simple idea you can use with the whole class all year long. Students can help you write some great exercises!
1. fungible
2. assiduous
3. comestible
4. penumbra
5. recalcitrant
6. kefir
7. ignominy
8. modicum
9. piscatorial
10. kuchen, sauerbraten, turducken

Teaching Tips and Tricks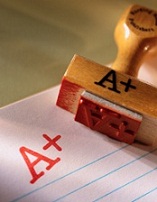 Use our list of 10th grade spelling words for classroom quizzes and competitions, games and worksheets. We have free spelling lessons that can help you learn or teach some of these tricky words.
FAQs
A: First of all, tenth graders no longer like to study normal weekly spelling lists. They're way too "old" for that!  So, in order to show them they still need to hone their spelling skills, let's really challenge them with TOUGH words! Secondly, many tenth graders WILL rise to the challenge when given the opportunity! If we never expect great things, we may never see them!
A: You should, of course, adapt spelling lists and expectations to YOUR students and to individual needs whenever possible. For students who are not able to perform at such a high level, there are at least two ways to differentiate:

Assign only a couple of words at  a time. OR,
Assign much easier words. See my graded spelling word lists, and choose words from whichever lists seem best for each student. Remove all grade-level labels before assigning them to your 10th grader. 

Ann Richmond Fisher is a longtime published educational writer, a former classroom teacher and a former homeschool teacher. Ann's spelling bee resources, graded spelling word lists, spelling games, worksheets, and other language arts resources have become respected around the globe since she launched Spelling-Words-Well in 2010.
Ann is also the creator of www.word-game-world.com.
---