Hard Spelling Words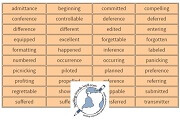 This list of hard spelling words features many words in which there is confusion about doubling consonants when adding word endings.

So don't cry out of frustration over these difficult words! Instead, learn more about spelling these words correctly, with our free Step by Step spelling lesson on doubling final consonants when adding suffixes.
To Double, or Not to Double

Get your printable list of these hard spelling words, where doubling or not doubling consonants is the key to correct spelling. There are many more words that fall into this category. Why not contact me and send me your favorite tricky words? I'll add them to this list!

| | | | |
| --- | --- | --- | --- |
| admittance | beginning | committed | compelling |
| conference | controllable | deference | deferred |
| difference | different | edited | entering |
| equipped | excellent | forgettable | forgotten |
| formatting | happened | inference | labeled |
| numbered | occurrence | occurring | panicking |
| picnicking | piloted | planned | preference |
| profiting | propelled | reference | referring |
| regrettable | shoveling | stoppable | submitted |
| suffered | suffering | transferred | transmitter |
Silent Letters

Here are more spelling words that are sometimes difficult because of silent first letters:
| | | | |
| --- | --- | --- | --- |
| aisle | bdellium | czar | djembe |
| gnat | gnome | heir | herbivore |
| knight | knob | knock | knowledge |
| mnemonic | physical | physics | pneumatic |
| pneumonia | psalm | pseudonym | psoriasis |
| psychiatrist | psychosis | pterodactyl | tsunami |
| whose | wreath | wrestle | wrinkle |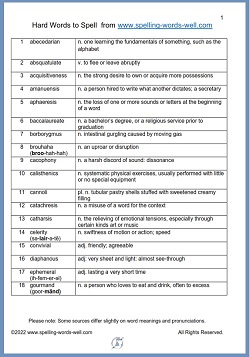 NEW!   172 Hard Words to Spell  Study what makes these words (and so many others) so difficult to spell! Improve your spelling skills as you master the challenge words on this list. Learn more about unfamiliar words, words with tricky vowel combinations, silent consonants, double consonants and more. Follow the links to additional word lists and study tools!  Words on the list include abecedarian, absquatulate, boutonniere, cappuccino, connoisseur, diaphanous, impuissance, logorrhea, pastiche, psephology, querulous, rinceau, terpsichorean, and many, many more. 
Additional Lists of Hard Spelling Words:
For some really tough spelling words, we have a list of 100 Difficult Spelling Words for Spelling Bee Officials. We've included the pronunciation, definition, part of speech, etymology and a sentence for each word. If you're having a serious competition, this list is for you!
Spelling Lessons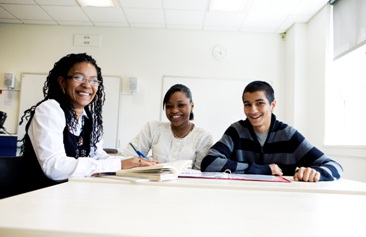 Step-by-Step Lesson - This lesson methodically teaches when to double, and when not to double, the final consonant when adding suffixes. 

Step-By-Step Spelling Lesson Plans - Here's a very methodical way  to teach, or learn, those tricky IE/EI words. Great for ESL students, upper elementary students, or adults. You can use every step of this lesson, or just the ones that you need. This free printable lesson includes a link to big list of IE/EI words for extra study and practice.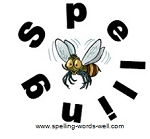 Did you know one of the best motivations for students to boost their spelling skills? It's called a SPELLING BEE! We have a huge set of resources to make your next classroom competition a success!

Other Resources:
As student learn difficult words, make sure they know how to use them correctly. We have lots of fun spelling practice ideas, as well as spelling word games and spelling worksheets.

Be sure to try new ideas and share the ones that work best with other students, parents and teachers.

Ann Richmond Fisher is a longtime published educational writer, a former classroom teacher and a former homeschool teacher. Ann's spelling bee resources, graded spelling word lists, spelling games, worksheets, and other language arts resources have become respected around the globe since she launched Spelling-Words-Well in 2010.
Ann is also the creator of www.word-game-world.com.
---
Double Consonants & Hard Word Endings