List of Suffixes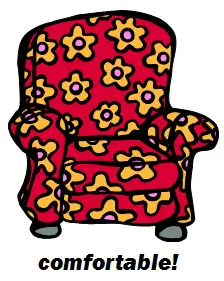 Our list of suffixes contains many of the most-commonly used suffixes in the English language. There are many more. Words are at varying degrees of difficulty.
For your convenience, we've also included a brief meaning and ten example words for each one.
Print the list
and keep it has a handy reference tool in your notebook or on the classroom wall.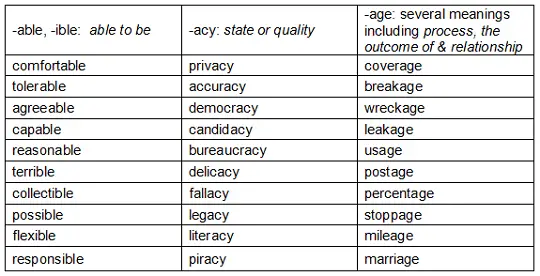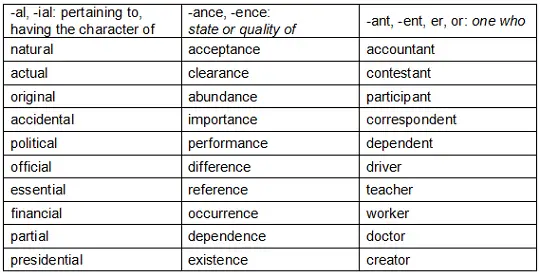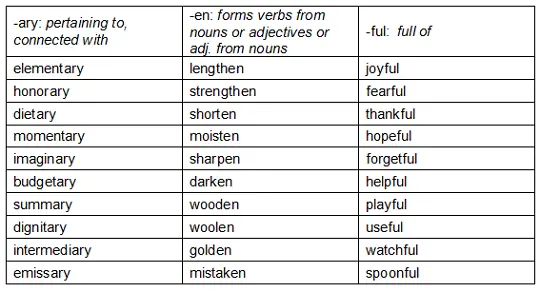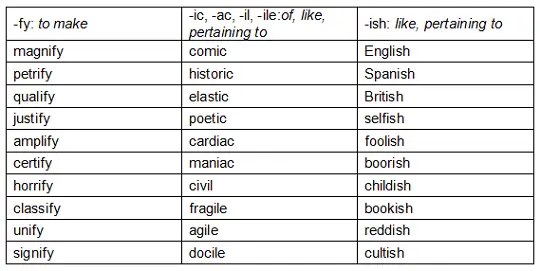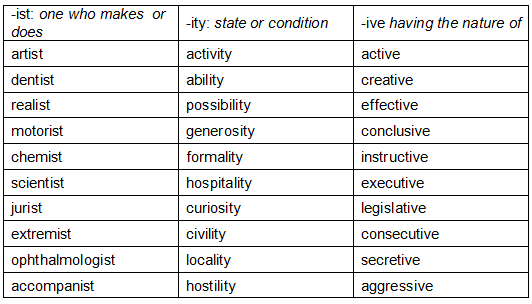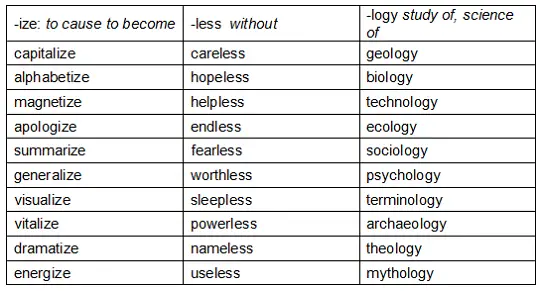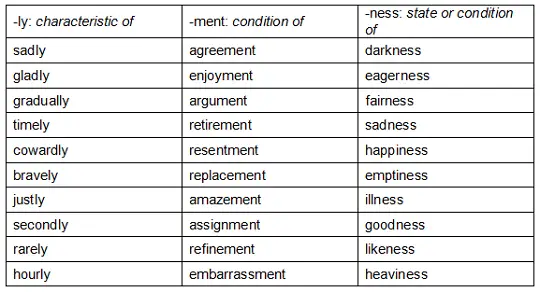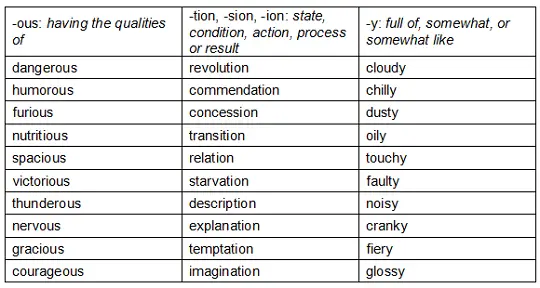 Be sure to add your own suffixes to our lists of examples, especially if you encounter words with certain endings that are difficult for you or your students to spell correctly.
Focus on teaching one suffix at a time, especially with younger students. Ask your learners to list more words throughout the day or week that share the same suffix as you compile longer classroom lists.
Additional Resources:
Our suffix list is a useful supplement to these Spelling Words Well resources:
Step-by-Step Lesson - This lesson methodically teaches when to double, and when not to double, the final consonant when adding suffixes. Free and printable.
Hard Spelling Words - This list includes words in which it's sometimes hard to remember if the consonants are doubled when suffixes are added.
Spelling Strategies
- Students who master these ten spelling rules/strategies are sure to become better spellers! We clearly state the "rule" and provide examples of words spelled correctly when following the rule.
102 frequently misspelled words: Study this list to boost your spelling abilities. Everybody has a few spelling glitches!
See more pages of tips for the correct spelling of words.
---