Printable Spelling Worksheets
The printable spelling worksheets on this page will provide your s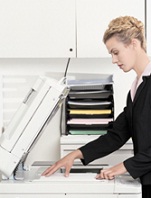 tudents fun practice in spotting and spelling troublesome words, said, friend, eight, and because. What better format to use than a word search puzzle?
We've made 4 short half-sheet puzzles for you to use as homework, for seatwork or at a learning center in your classroom. Scroll down to see a list of more free spelling worksheets.
said
spelled correctly 9 times?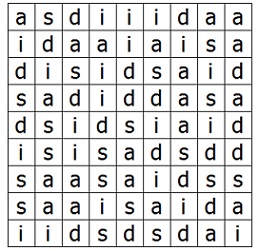 In this puzzle, students need to find friend, spelled correctly just 5 times.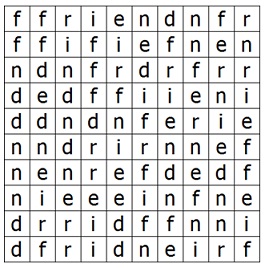 Can you figure out this 8? The word eight appears exactly 8 times.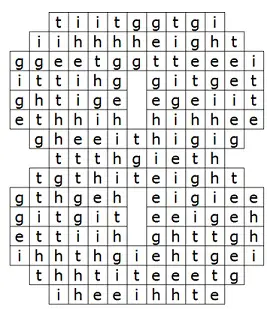 Finally, we focus on that frequently misspelled word, because. It's
your
job to count the number of times it is spelled correctly in this puzzle.
your own printable worksheets
, following this format, with words that are troublesome for your learners?


Better yet
, let the students make puzzles like this for each other. What better way to practice spelling words over and over? Provide
graph paper
on which students can write their puzzles. Then photocopy the finished puzzles to share.
You may also be interested in these printable spelling worksheets:
Free Spelling Worksheets - Can You Spell Well?
: If kids identify all of
the incorrectly spelled words, they'll be able to SEE the results as they shade in the correct answers.
Spelling crossword puzzle
- Here's a fun way to practice spellingthose tricky plural nouns.
Mystery In the Attic Spelling Worksheet
: Kids read a humorous story about a mysterious attic as they choose correctly/incorrectly spelled words.
Elementary worksheets - Swap Sheets

™

#1 and #2
- These flexible spelling pages are a brilliant way for students to practice writing their spelling words over and over -- without your instruction!
Fun classroom worksheets - Swap Sheets

™

#3 and #4
- More pages that are fun and flexible. They'll save you a lot of time and can be reused throughout the year.
---
This list of
100 tricky elementary spelling words
is one you should refer to frequently. These are high-frequency words that kids often misspell.
REMEMBER:
It's been shown that the best way to be sure elementary students are
really spelling well
is not by giving them lots of spelling quizzes, but by giving them lots of written practice with

words in context.
The puzzle worksheets like the ones on this page are terrific for helping kids recognize the correct spellings.
But they must also use
the words
. So, give kids frequent written exercises -- creative writing, English workbook pages, grammar exercises, letter writing and more.
---