Spelling Bee Practice Words and Worksheets
These three worksheets use spelling bee practice words from our spelling bee word lists and the free Spelling Bee Bonus Bundle.

It's great when students study word lists on their own and with each other. But it's also helpful for students to WRITE these key words many times. After  writing words several times, many students are better able to remember how to spell the words than when they engage only in oral practice.
These worksheets are just one way that you can provide solid written spelling practice for your students. You can find more ideas on our spelling homework page, and other pages throughout this site.


Printable Spelling Bee Practice Words and Worksheets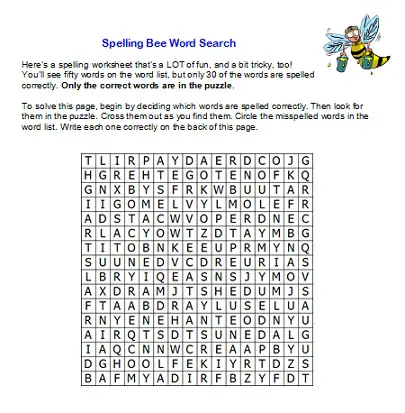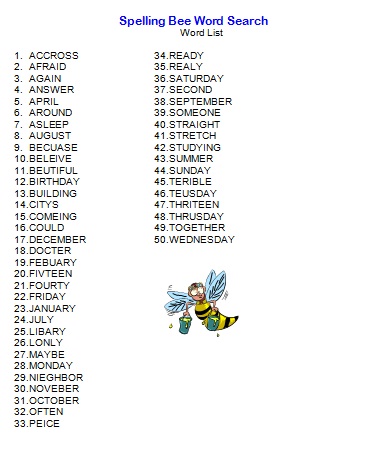 This worksheet packet also includes a page on alphabetical order and a fun fill-in word puzzle. What better ways to work on those spelling bee words?
Get the entire FREE PACKET here: Printable Spelling Bee Practice Words and Worksheets
---
Go to main page for Spelling Bee Helps
Go to home page for Spelling Words Well