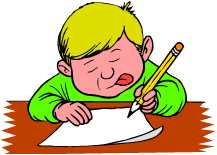 Our 2nd grade worksheets provide fun ways to practice important language and spelling skills.
In the early grades, it is vitally important to give students a variety of ways to learn new words and develop language skills. Our worksheets are a good way to practice reading, writing and spelling.
Fill-In the Family - Kids identify words in the same word family within a sentence, then add another word from the same family to complete the sentence. Great way to practice reading comprehension and spelling!

A Zoo-y Day! - A delightful way for students to practice reading and spelling as they write their very own goofy story about a trip to the zoo. Every story will be different!
2nd Grade Phonics Worksheets - "Finish the Word" and "Match the Word Endings" are two colorful pages for basic phonics practice
Fun Spelling Worksheets - Our very own ebook of 50 unbeatable worksheets, especially for grades 1 and 2.
People Puzzler - Word play worksheet in which students finish spelling common words that refer to people. Fun twist at the end!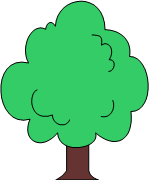 Lots of Leaves - Practice in identifying long and short vowels sounds
Swap Sheets! (TM)- Our own original design! Easiest elementary worksheets around in teacher preparation, and one of the best ways for kids to write, write, write those spelling words! Get lots more of these activities in our AnyWord eBooks!
More Second Grade Resources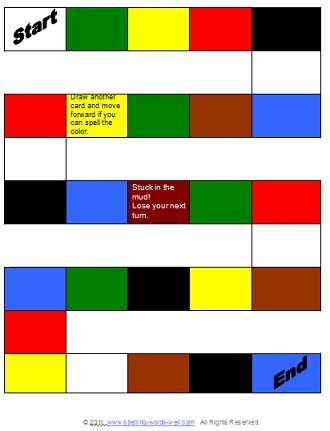 We also have a large assortment of spelling games and many other second grade word lists and activities.
Newsletter Sign Up
Please sign up to receive our

free
newsletter.

You'll receive a bunch of Spelling Bee helps and other freebies when you sign up. The newsletter includes teaching ideas and free resources for teachers and parents. Learn more!
We promise not to share your information with anyone!
---