Classroom Worksheets for Spelling
Are classroom worksheets overtaking your desk
? or entire classroom?
Before things get too out of hand, please try our new spelling worksheets!
Our new "Swap Sheets™" are great for your spelling class!

These innovative pages help students learn from each other, and they save you a lot of work!
How do these spelling pages work? The idea is quite simple. Scroll below the image to learn more.
Printable Spelling Swap Sheet™ #3
Here's how these spelling pages work:
1. A student chooses ten spelling words of her choice. (You decide if the words are review words or new words.)
2. Then the student rewrites the words, scrambling the letters or following some other instruction printed on the page.
3. She cuts apart the worksheet, removing her original word list -- for the answer key -- as instructed on the page.
4. She gives the rest of the page to another student to solve.
5. He completes the page and hands it back to her student to check.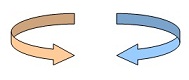 Once your students have the idea, they'll be asking to do Swap Sheets over and over! And you know what? You can give them what they want, because Swap Sheets are reusable. These classroom worksheets are appropriate for almost any set of spelling words!

Here's another one:




Find free Spelling Swap Sheets™ #1 and #2 here.
---
Three Great Reasons to try our new Swap Sheets™:
1)
Students write their spelling words over and over.
2)
Students help one another.
3)
You spend
less time
making classroom worksheets for spelling. You have
more time
for other important teaching tasks.
---
More Classroom Worksheets for Spelling:
For lots more swapsheets and other partner activities for spelling practice, see our
AnyWord eBooks!
We're written lots of unique games and activities that work for almost any spelling word!
Here are some of favorite more traditional classroom workshees for spelling practice:
Alphabet printables - All spelling begins with letters. These worksheets cover ABC order for beginners. For grades preK-1.
Printable spelling reproducibles - Mini word search puzzles: Students must spot the correct spelling of troublesome words. For grades 2 - 5.
Free Spelling Worksheets - Can You Spell Well?: If kids identify all of
the incorrectly spelled words, they'll be able to SEE the results.
Wacky packages! - Find the spelling errors on these whimsical boxes. For grades 4-6.
Antonym Antics
- Vocabulary worksheet for upper grades
Don't miss these great free spelling resources:
Newsletter Sign Up
Please sign up to receive our

free
newsletter.

You'll receive a bunch of Spelling Bee helps and other freebies when you sign up. The newsletter includes teaching ideas and free resources for teachers and parents. Learn more!
We promise not to share your information with anyone!
---