Worksheets for 1st Grade
These worksheets for 1st grade will provide your early learners with some fun spelling practice! Kids will enjoy the fun formats while they practice some important language skills. Check out the two worksheets featured here, then scroll to the bottom of the page for additional first grade spelling resources. 
Lost!
In this whimsical worksheet, Sam has lost his favorite toy. When students follow the directions by identifying words that begin with D, P, or T, they will discover the favorite toy.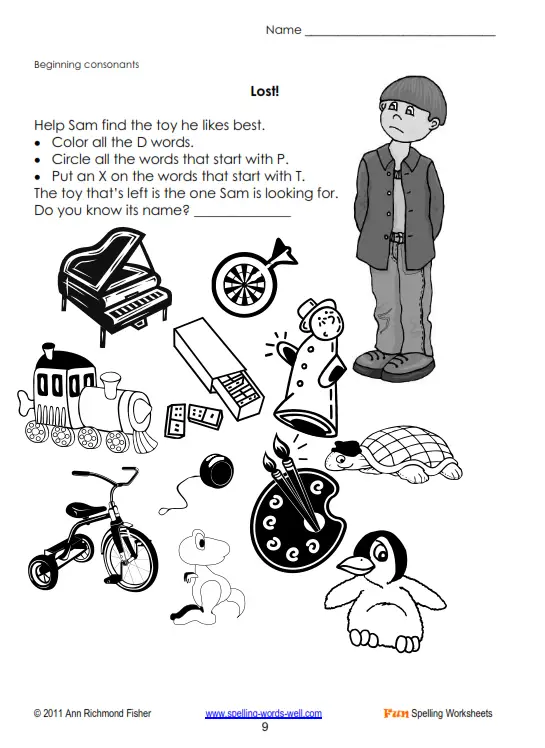 Same Thing?
Sight word practice doesn't get much better than this! Students must look carefully at pairs of 15 common words and decide whether or not the words are the same. Then they'll color the matching piece of cheese.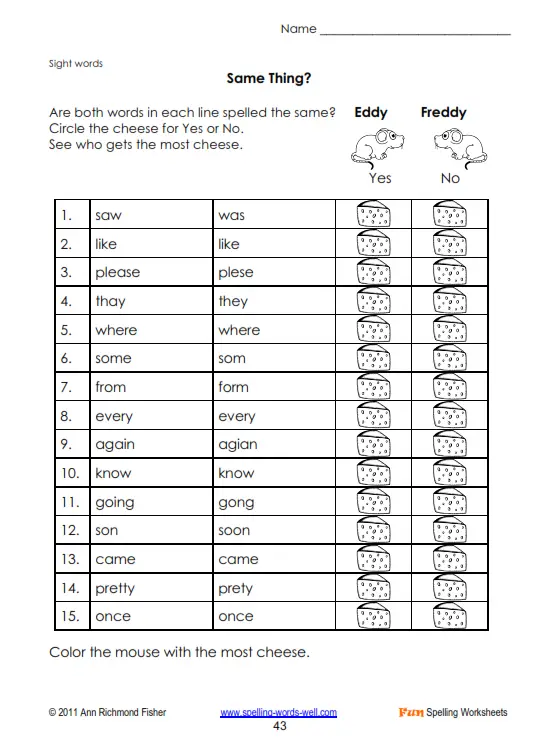 More Fun Spelling Worksheets for 1st Grade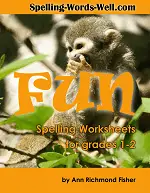 The two free pages above are from my collection 50 Fun Spelling Worksheets for Grades 1 and 2. If you enjoyed the pages here, you'll love the whole collection! The book includes a wide range of formats, and lists of first grade spelling words and second grade spelling words.
This popular book is available from this website as a downloadable eBook or from Amazon as a hard copy. 

More 1st Grade Worksheets and Resources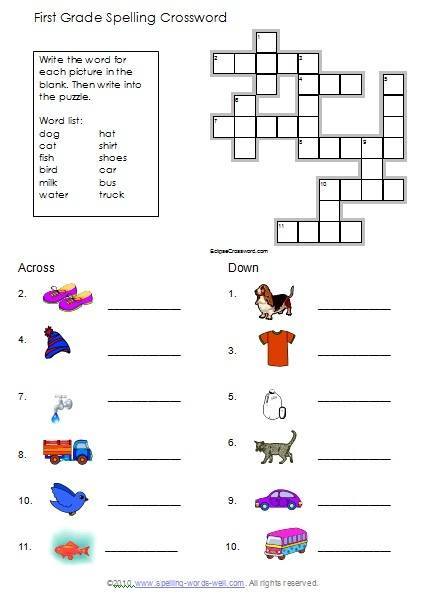 First Grade Worksheets : A special collection for first graders, but some can work with kids a bit older and younger. Try them all! 
First Grade Spelling Puzzles: Early learners love to solve our simple crossword and word search puzzles! These fun formats provide lots of enjoyable spelling practice. 
A Fun Day: 1st grade reading and spelling worksheet - Give your students reading and spelling practice with this customized story.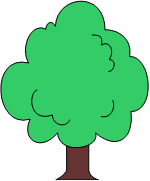 Rhyme Time  Two cute worksheets to give early learners practice in identifying rhyming words with short and long vowel sounds. 
Lots of Leaves!  - Students will discern long and short vowel phonics sounds as they complete this appealing page.
Be sure to visit our 1st Grade Spelling Words page. You'll find links to lots of first grade spelling word lists and other helpful teaching resources.
1st Grade Learning Games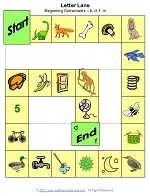 Letter Lane - A phomenic awareness board game that features beginning consonant sounds for the letters b,d,f and m. No reading is necessary.

Picture This Phonic Game - We think your early learners will enjoy this activity featuring short vowel words. Which player can cover the most pictures?

---